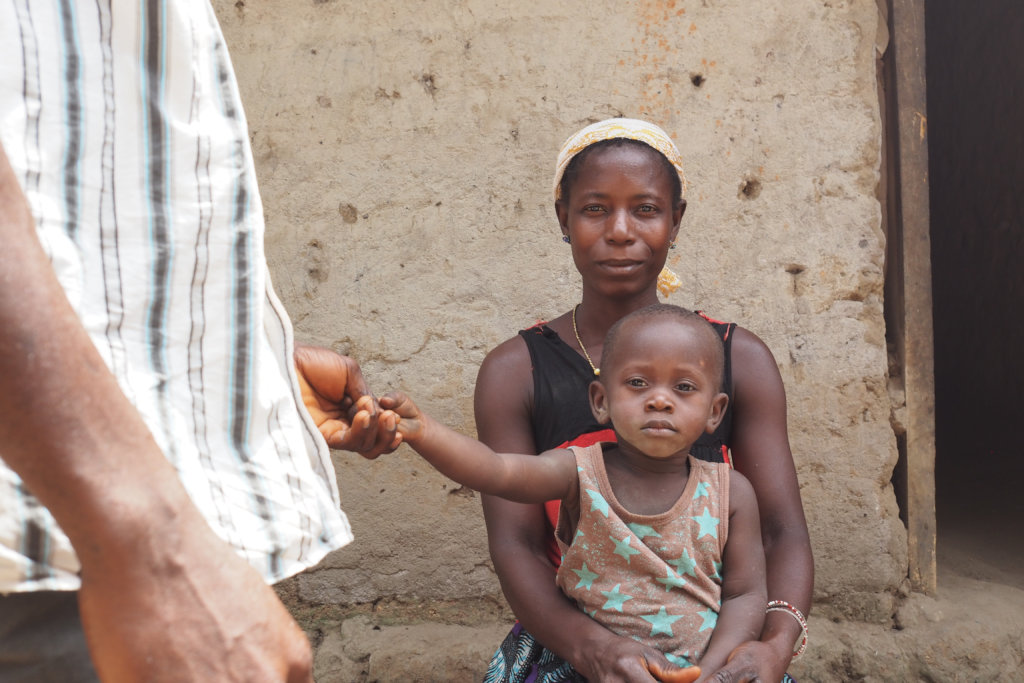 Kabba has been a Community Health Worker in his remote village in Northern Sierra Leone for 2 years. He has been trained and supported by Health Poverty Action, so he can better help members of his community to deal with health issues.
Kabba explains: "Now I understand malaria and I can be an example to my community. I used to get malaria, but since the training I have been free of it."
"Before I was a Community Health Worker I did not take medicines - instead I went to a traditional healer. But now I understand the benefit of medicines."
Kabba is using his new skills to change things in his community.
"Children used to die of malaria. It is a quick killer. Now they are not dying! When a child has a fever I use my test kit, and I treat them. I am always thankful. I am called 'doctor' in my village!"
There are still some challenges:
"Some people use their malaria bed nets to protect their garden, or to catch fish. Now I make sure the nets are used in the right way. In the evenings I teach them how to use them properly."
As well as working to prevent malaria, Kabba supports pregnant women and new mothers in his village: "After a mother has given birth, I meet her. I tell her don't give the child any water before the age of 6 months."
He explains to mothers that a child only needs breastmilk for the first 6 months of their life - if they replace this with water, their baby will become ill and malnourished.
Kabba's own family has benefitted. In the past he did not get his first child vaccinated - but now he is making sure his children get all of their vaccinations.
In the future Kabba expains he wishes his village to get solar power, so he can have a phone and be able to charge it up. At the moment he has to walk for over an hour to get to the health centre just to speak with the health professionals.
Kabba tells us: "I want to help our community. Now people are no longer dying. When there was no Community Health Worker, more pregnant women were dying, but now there are fewer deaths."
We join Kabba's as he visits a woman named Zainab and her child Alimany, who is under 2 years old. He is checking up on the child after a recent illness.
Zainab explains: "The child was with me at home, when he started warming and getting a fever. As the fever grew I decided to go to Kabba. Kabba did a malaria test and my son was positive. Kabba was then able to treat him. I thank God!"
"Without Kabba my son would have been in a bad condition. I thank Kabba when he is around. We thank Health Poverty Action for teaching Kabba to support us. If the Community Health Worker was not there bad things would happen. I might have lost my child on the way to the hospital in Kamikwie. It is a long walk."
Zainab explains that Kabba is always there to give advice: "Kabba has given me advice even just to cover up in the rainy season, and to wear slippers and clothes to cover our skin against malaria. He also advises us to clean the compound well to avoid attracting mosquitos."
Even when Zainab gave birth to her son, she got good advice from Kabba and the health centre. She knew to breastfeed for the first 6 months, and now also gives him milk and rice dishes.
Zainab tells us: "In the future I want my son to become President or a doctor."
Your support means that we can continue to work with Community Health Workers like Kabba, so they can continue to change lives in their communities.
Links: