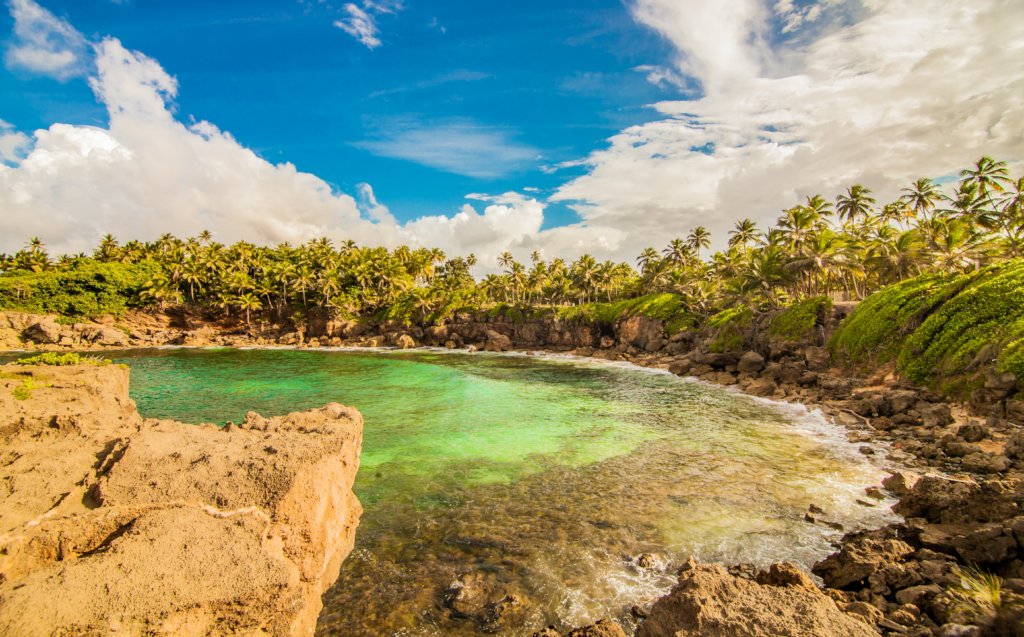 Over the next three months, we will be adding several countries to our TrackGBV Data Dashboard for the Pacific Islands. Thanks to your support, we have been able to develop TrackGBV and analyze gender bias and discrimination in over 5,000 sentencing decisions in the region. Now, it's time for us to scale.
Over the last few years, we have been exploring the possibility of scaling TrackGBV to Latin America and the Caribbean. We have spoken with stakeholders in Chile, Belize, Barbados, Jamaica, and Grenada. As we have begun to share our work with local human rights and women's rights organizations, our work has garnered the interest of the UN Women's regional Caribbean office. They have long recognized the need for judicial reform to improve access to justice for women and girls, and our preliminary conversations suggest we will be strong partners in the movement for gender justice. We recently applied for their call for proposals, which focuses on:

Grenada
Implementing culture-based approaches to deliver messaging targeting the judiciary and their treatment of victims or perpetrators in the administration of justice for family violence related crimes and incidents. Understanding the challenges in the application of sentencing guidelines and how this also leads to the need for second prevention interventions.
Jamaica
Strengthening and expanding gender-responsive administration of justice through law enforcement and the judiciary to improve capacity to investigate and prosecute cases of violence against women and girls, including family violence, and to enforce court orders in a sensitive and timely manner. Additionally, to focus on research looking at court user experience with family violence (intimate partner violence especially protection order application, and child abuse).
Regardless of whether or not we are selected, we will be expanding TrackGBV to the Caribbean as a result of your support. By working to build the capacity of the judiciary, we aim to create an environment where the future analysis of GBV decisions is not constrained by resource limitations. We will continue this critical work of ensuring that the judiciary is a place where victims/ survivors are not retraumatized, where their testimony is not minimized, and where justice and accountability can be achieved.