Equality & Justice Alliance (EJA) Group of Experts Meeting
Sisters For Change (SFC), on behalf of the EJA, invited ICAAD and other senior legal and policy experts to Singapore in April to share their technical expertise and personal experiences on the impact of discriminatory laws on women and girls within the Commonwealth, including the Pacific Island region where ICAAD has a significant gender-based violence (GBV) focus.
The Meeting included expert-led technical presentations on reforms within constitutional, criminal, anti-discrimination, and equality law, with key developments in reform of personal laws and sexual offence legislation. The nine independent legal experts included:
Aruna Narain, Supreme Court Judge of Mauritius and CEDAW Committee Member, Mauritius

Chaloka Beyani, Professor of Law at the London School of Economics and former UN Special Rapporteur on the Human Rights of Internally Displaced Persons, U.K.

Aileen McColgan, Professor of Law at the University of Leeds and Barrister at 11KBW, U.K.

Marion Bethel, Attorney and CEDAW Committee Member, Bahamas

Florida Kabasinga, Managing Partner at Certa Law Chambers, Rwanda

Dianne Hubbard, Director of the Gender Research & Advocacy Project at the Legal Assistance Centre, Namibia

Sharon Murdock, Legislative Drafter at the Office of Legislative Counsel, Northern Ireland

Vrinda Grover, Supreme Court Advocate, India

Hansdeep Singh, Co-Founder of ICAAD, U.S.A.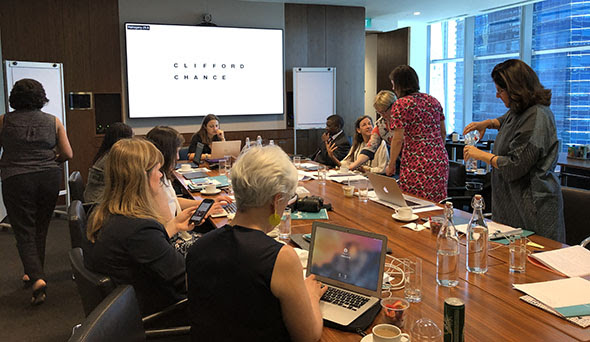 SFC has also commissioned ICAAD to provide legal research regarding how gender bias and stereotyping link to GBV in the Pacific Island region. This has been part of ICAAD's ongoing 6 year initiative on TrackGBV and a presentation/ report will be delivered at the EJA Commonwealth Asia High-level Dialogue in Malaysia later this year.
Compacts of Free Association (COFA)
On May 17, 2019, ICAAD Advisor Erin Thomas' publication: Compacts of Free Association in FSM, RMI, and Palau: Implications for the 2023-2024 Renewal Negotiations was cited by the President of Palau, Tommy Remengesau Jr., in an op-ed published in The Hill. In her piece, Erin points to critical issues stakeholders have raised regarding human trafficking, adoption policies, and COFA migrant rights among other important human rights issues.


Some of the above-mentioned policy gaps span several of the Sustainable Development Goals (SDG), particularly 10 (reduced inequalities) and 17 (partnership for the goals). Holistically, the existing COFA agreements represent the type of inequity that SDG 10 seeks to address. SDG 17 promotes inclusive and participatory decision-making at the international, national, and local levels. Developing transparency on both sides will allow for a more equitable process and outcome for the renewal negotiations.
The issues within the existing agreements also involve SDG 16 (peace, justice, and strong institutions) and limited access to justice regarding redress for nuclear testing and environmental destruction. This impacts targets and indicators including SDG 13 (climate action) and SDG 3 (good health and well-being). Finally, SDG 10 and 8's targets for responsible migration policies are important considering the limited provisions for COFA migrants in the U.S. and U.S. territories.


Thoughts on CSW 2019