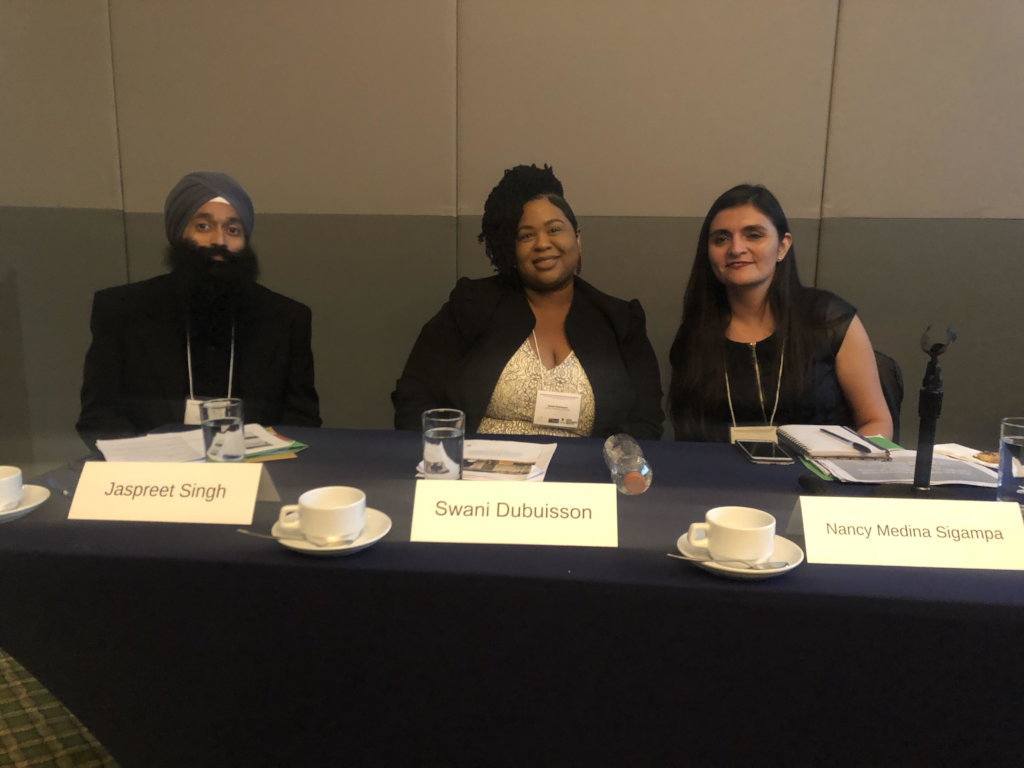 TrackGBV Update: Analysis of 5,000 GBV cases in 12 Pacific Island Countries (PICs) has begun.
Linklaters - is the lead law firm coordinating the analysis
Manatt Phelps - a team of lawyers from Manatt will be added in October 2018 following analysis of the initial pilot set and refinement of methodology
Conduent - working with our data science partner to seamlessly onboard partner law firms
Next step - identifying a tech partner to assist with building out effective data visualizations for all of the information being analyzed from the cases
Organisations speak out in defense of sexual assault survivors.
ICAAD joined with International women's rights organisation Equality Now and 80 other leading women and human's right groups to place a full page ad in the Washington Post expressing collective concern about attacks on Dr. Christine Blasey Ford since her story of sexual assault was shared. SDG 5 makes it clearly imperative that Gender Equality is objectively better for all, and "there can never be equality in a culture that normalizes or trivializes sexual assault and sexual harassment." We are proud to stand with all the signatories of the statement published on September 27, 2018 in @washingtonpost. #WhyIDidntReport
Global Transformation towards Gender Equality and Agenda 2030: A conversation about innovative approaches to break the cycle of violence against women
ICAAD was invited to present at the Global Transformation conference, which was hosted by the Raoul Wallenberg Institute of Human Rights & Humanitarian Law (Sweden), American University Washington College of Law (USA), Centre for Human Rights at the University of Pretoria (South Africa), and Red Latinoamericana de académico/as del Derecho, with support of the Swedish Embassy in Mexico City.
Jaspreet Singh, ICAAD Co-Founder, presented and chaired the panel on: Case Studies on SGBV: Research Methodologies and Perspectives from the Field.
The presentation was specifically on Analysis of Judicial Sentencing Practices in GBV Cases in the Pacific Island Region. It included a discussion of how cases were analyzed and the impact of advocacy resulting from the project, as well as the potential to replicate the methodology in other jurisdictions.
Check out the presentation here.