In Sierra Leone, the mean years of schooling for women is only 2.2 years, and 43% of the population cannot read and write. Illiteracy regularly causes women and girls in the criminal justice system to sign confessions they cannot read or plead guilty inadvertently, unaware of the consequences. With support from our generous GlobalGiving donors, AdvocAid is able to offer literacy classes to female inmates and provide some of Sierra Leone's most vulnerable women with a chance of a brighter future.
Three days every week, teachers from AdvocAid's long-term partner organisation, Educaid, provide literacy and numeracy classes to female inmates in correctional centres across Sierra Leone. As we are getting closer to the next graduation ceremony in July, we thought we would ask a couple of the students, what they have learnt so far.
22-year old Hannah has been enrolled in our literacy classes for seven out of the nine months she has spent in prison. She went to school when she was younger, but dropped out early. Ever since, she has been wishing to get a chance to go back to school, so when she heard about the classes, she did not hesitate to sign up.
"It has given me hope that I can go back to school when I am released. I did not finish primary school, so I really hope that I can sit the NPSE [National Primary School Exam]," Hannah said.
Encouraging inmates to learn - On average, 48 women attend classes every month in four different correctional centres. Yet the inmates' motivation often depends on the status of their case, their self-confidence, worries for family issues outside the prison and other problems that may have led them to prison. The teachers and AdvocAid's staff are therefore doing their best to encourage inmates to attend, make sure that they feel confident to participate in classes and that they learn something new every time.
Another literacy class student, 25-year old Safiatu, has developed new ambitions as a result of her learning.
"At first I went to the classes to keep myself busy and distract myself from thinking too much about my case," she stated. "It has improved my maths and English skills, and I want AdvocAid to create a level 4."
Help us provide female inmates with an education – We believe that change can only come about for women in Sierra Leone if they are educated. Poor educational attainment among women creates a huge vulnerability and unhealthy reliance on men, which makes some women prone to coming into conflict with the law.
In addition to our legal aid services, AdvocAid seeks to stop the cycle of illiteracy and provide women in detention with stronger prospects and a brighter future upon release by delivering literacy classes. Our wonderful supporters have made it possible for us to provide access to justice and an education for some of the most neglected women in Sierra Leone, but we still need your help to be able to continue. Just $45 is enough to provide literacy classes for five women for a month, but any donation will make a difference. Thank you in advance for you support!
*The names of our clients have been changed to protect their identities.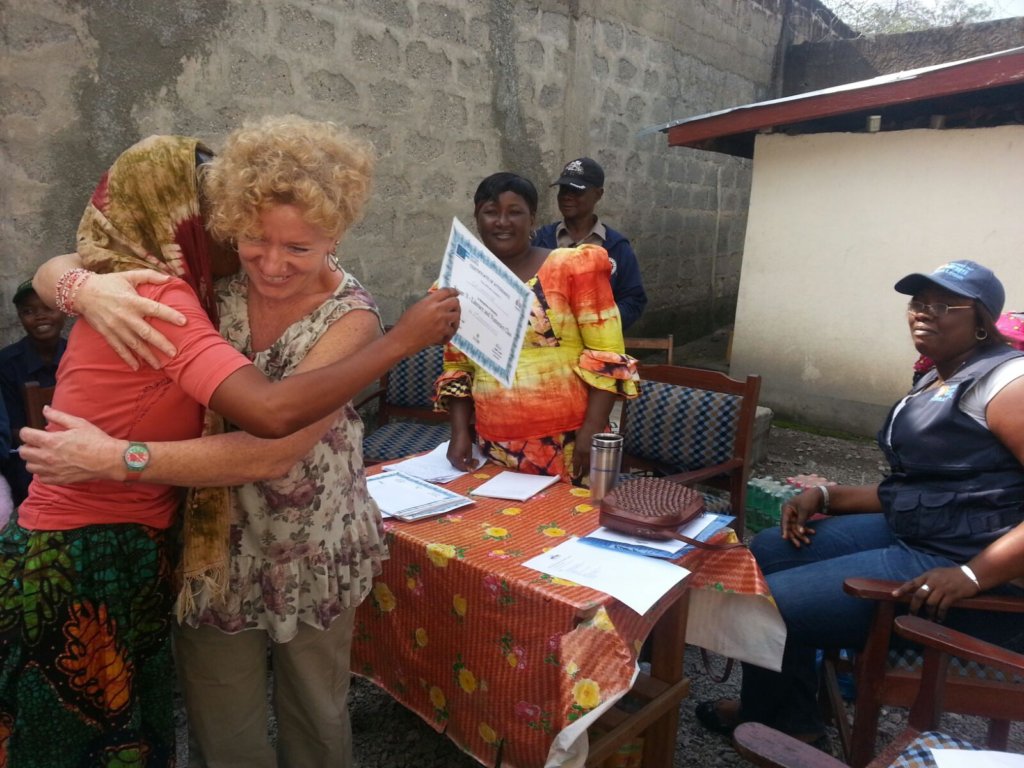 Links: