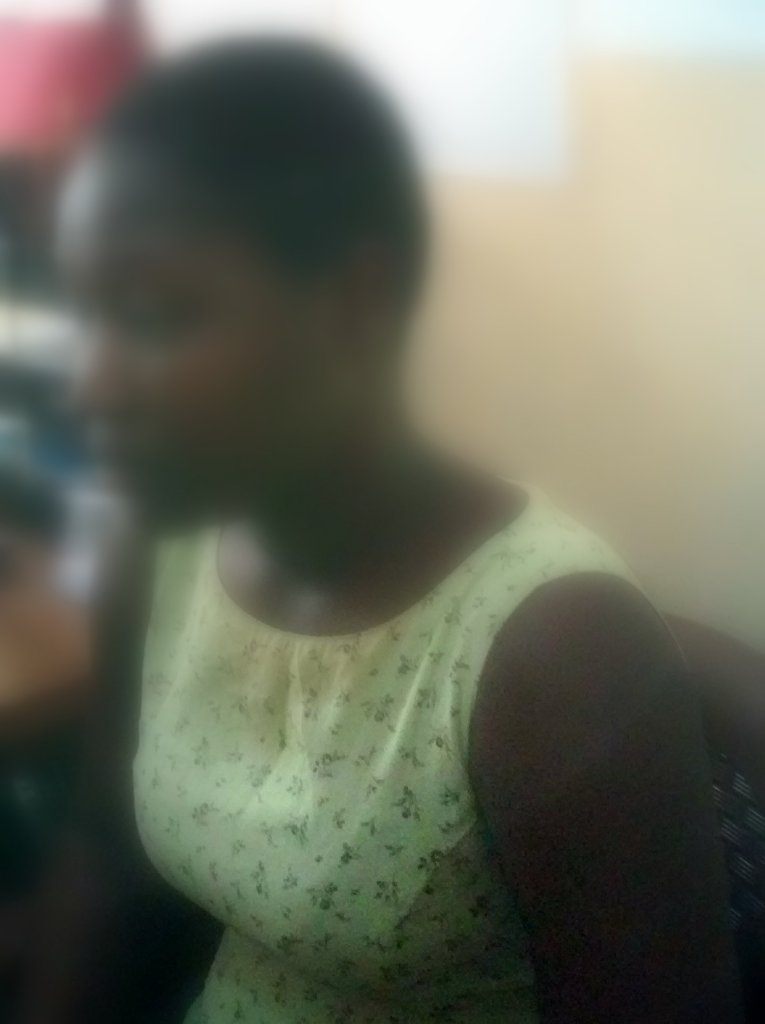 With this project, AdvocAid seeks to provide 360 girls and women in Sierra Leone with access to justice and an education. Thanks to you, we have now started the work and in February 2016, we were able to secure the release of a young woman accused of two crimes in one day! Here is Fatu's story:
19 year-old Fatu lost both her parents to the deadly Ebola virus. Left alone with her grandmother, she felt that she had no choice but to move from her village near Freetown and into the city to look for a way to make a living for them both.
But life in the city was not kind to her and she ended up working in a hazardous environment in a touristy area of Freetown. She would not reveal to AdvocAid what she did but based on our experience, and what she told us, it appears as though she became a commercial sex worker. She no longer attends school and has no formal work qualifications.
Detained, released and then detained again - Fatu was arrested for larceny and detained at a court lock-up in January 2016. She had run into trouble with a man because they disagreed over the issue of payment for a service she had rendered. The matter was taken to the Police, where it was settled. She was released.
However, whilst leaving the station, Fatu met a lady called Hannah, who offered Fatu a lift to her home where she could wash and freshen up before going home. Fatu accepted, but when she came to leave the apartment, Hannah accused her of stealing 800,000 Leones (ca. $200). She was taken back to the police station, and the next day she was charged to court.
When one of AdvocAid's paralegals heard of Fatu, she and our Duty Counsel took on her case to represent her in court. The prosecution failed to prove their case, as there was no prosecution witness to testify, and as a result Fatu was discharged.
Upon her release, we provided Fatu with counselling and some basic welfare items. She decided to return to her Grandmother in the village, so we also gave her 50,000 Leones (ca. $13) for transport.
"I thank AdvocAid for all they have done for me. I will return back home, because all I have seen in Freetown is trouble," Fatu said.
Help us keeping vulnerable girls and women out of prison - Without the intervention of AdvocAid's legal staff, Fatu would not have had any representation and she might still have been in lock-up. Tragically, her story is not unique in post-Ebola Sierra Leone. Many young women, who lost older relatives during the outbreak, now have to provide for their families, forcing some into commercial sex work. These women are extremely prone to abuse and risk being accused of crime or arrested for minor offenses like "loitering" in the streets.
You can continue supporting vulnerable girls and women like Fatu by donating to this project. A regular donation of just $21 per month will enable one of our paralegals to represent at least 12 women over the course of a year. $90 provides a woman with the full package of free legal assistance, representation and access to an education.
AdvocAid's work is purely funded by voluntary donations from foundations, trusts and individuals like you. With your help, we can ensure that girls and women in Sierra Leone have access to legal support and get a chance for a brighter future. Thank you in advance for your support.
*The name of our client has been changed to protect her identity.
Links: