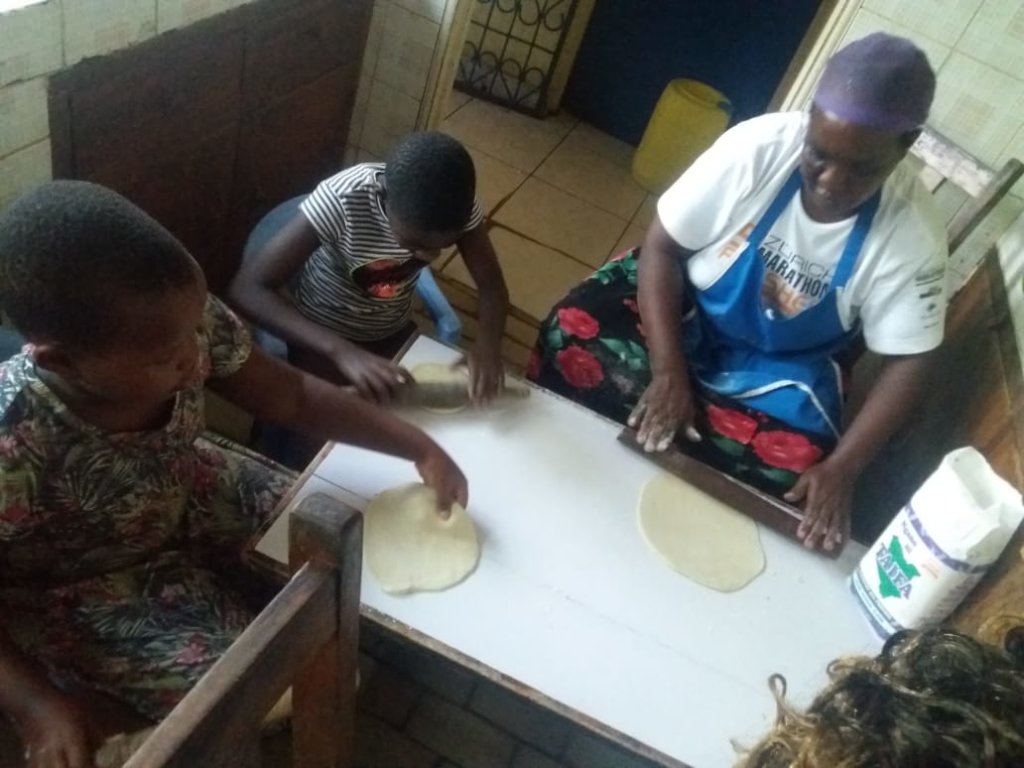 Diani Children's Village
Newsletter, April 2020
Dear Friends,
The World is undergoing a seismic shift in many ways brought about by the Global COVID-19 pandemic and this has necessitated that everyone must change the way they live and how they interact with the outside world and each other.
At The Home, we started relatively early on with making the somewhat drastic changes to the way we operate. This was necessitated by some serious health challenges, experienced by particularly the smaller children, that required emergency hospitalization. As a result, the Managing Committee decided to put the Home into 'lockdown' from mid-March.
The staff were asked who would volunteer to be part of the 'inside' team, and this is quite difficult because they are effectively isolated from their own families for extended periods of time. A group did volunteer and we have a full complement of staff who are living in the Home without leaving at all! All food and other essential items they need are bought and left at the gate where they pick them up after disinfecting them thoroughly.
The Team has done, and continues to do, a fantastic job of looking after the Children. There is, of course, the anxiety shared by millions around the world, as to how long this will last. As there is no one who has the answer to this, we continue to monitor the situation and heed the guidelines given by the Kenya Government on how to slow the spread of the virus.
The Children have taken these changes in the spirit of togetherness, with the little ones particularly loving the fact that their sisters and brothers are around all day and do not have to go to school every morning. There is strict discipline though and every child that is able has jobs around the House that they do before moving to the classroom to do their daily school work under the supervision of Kimani.
Kimani is also taking this time to give all the Children computer lessons every day. There is one positive thing that will come out of this situation…a whole group of computer literate Children!
Before this situation arose, during the routine annual inspection by the Children's Department, they advised that the outside cooking facility needs to the be upgraded to meet the hygiene standards made the Health Authority. This has meant rebuilding the cooking grill and re-roofing the entire area with more environmentally friendly materials. This will also allow the collection of rain water for use around the Home.
The work was at an advanced stage but with the decision to self-isolate that Children, all the workers were not allowed to continue the work. It will have to wait until post COVID-19 days!
On behalf of the Children, the Staff and the Managing Committee, we would like to wish you all a Happy Easter and God's Blessings on you and your Loved Ones.
Thank you.
Diani Children's Village Team