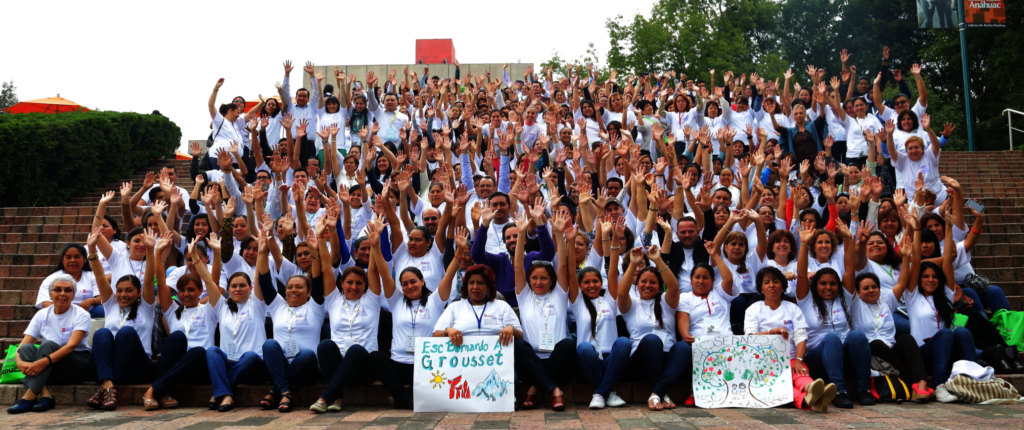 An almost certain bet to improve the quality of education, is the teacher training. Due to its importance and the fact that the EDUCA NETWORK schools can´t invest in theachers training, We have been organizing the EDUCA Congress for 15 years.
Congress Logistics 2018
Dates: July 24, 25 and 26, 2018
Headquarters: Universidad Anáhuac México North Campus
Hours: 9:00 a.m. to 6:00 p.m.
Attendees: 820 teachers and directors of the EDUCA NETWORK
• Master lectures
3 in total, 1 daily on the strategic axes of the Congress.
• Workshops
25 simultaneous workshops for 30-35 teachers, with a duration of 8 hours each. The workshops will be segmented by educational level (pre-school, primary and secondary-high school) and functions within the institution (principals, teachers, operational and administrative staff).
Themes:

1. Social-emotional skills.
They are fundamental for the personal, social and intellectual development of all people, combining personal and social skills that people build throughout their lives and that allow them to express and express emotions, as well as recognize, respect and respond constructively to emotions of third parties.

2. Key learnings.
A key learning is a set of knowledge, practices, skills, attitudes and fundamental values that contribute to the overall growth of the student. They are developed specifically in the school and if they are not learned they leave difficult gaps to compensate in crucial aspects for their life (SEP, 2017).
3. Autonomy of school management.
School management is a process that seeks to strengthen the proper functioning of schools through institutional autonomy, that is, schools have the capacity to make decisions that allow them to improve their areas of opportunity.
4. Innovative educational practices of the EDUCA NETWORK.
It is understood as an innovative educational practice to a set of activities that seeks to improve a specific situation or solve a problem identified in the learning of students, coexistence or school management, through the incorporation of elements or processes that they have not been used before in the context in which they were planned and carried out (INEE, 2013).