Project Report

| Dec 6, 2012
Amani Ni Njia Ya Mapenzi Na Ufahamiano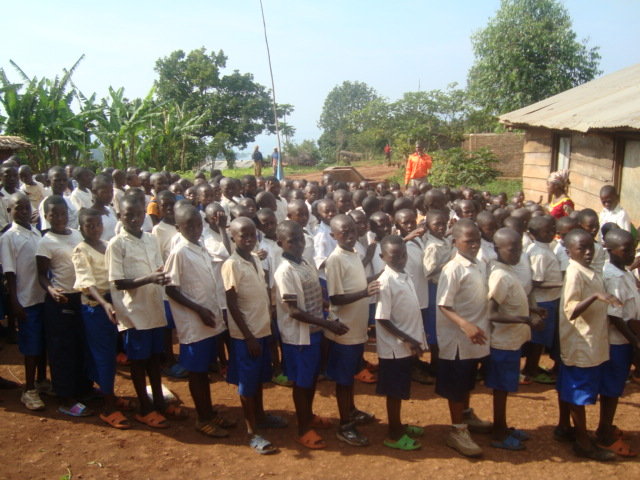 This Swahili expression means "Peace is a way to love and understanding."
It has been an eventful few months for the Idjwi Island Education Fund. In addition to our primary goal of building a new school for the students in Buhumba Village, we have continued to provide ongoing assistance to the existing school. In September we launched five "micro projects" through the Give for Youth initiative with GlobalGiving and Microsoft and have been working hard to meet our goals. These micro projects were designed to provide immediate support for students at the current school. Through this ongoing campaign and our recent direct efforts, two of the micro projects have been fully funded. We continue our efforts to fund the other micro projects, as well as to move forward toward the new school.
The two fully funded micro projects enabled us to order and purchase new chalkboards and school supplies (sourced locally in Goma) for the kids on Idjwi Island. The funding also provided tuition assistance for older students to complete their sixth grade year.
Last month, our volunteers traveled by boat from Goma to deliver the supplies to the school in Buhumba Village. They were welcomed at a ceremony attended by hundreds of students, their parents, teachers, and community leaders, all of whom expressed their gratitude for our support for the school.
While our volunteers were on Idjwi, rebel forces seized the regional Capitol, Goma. Boat travel was suspended to Goma and our volunteers remained on Idjwi for several days. Ultimately, our volunteers were able to return by taking a longer, indirect route back home to Goma. There are reports that the rebels have recently left Goma, but the situation the Eastern DRC and the Kivu province remains unstable.
Amani Ni Njia Ya Mapenzi Na Ufahamiano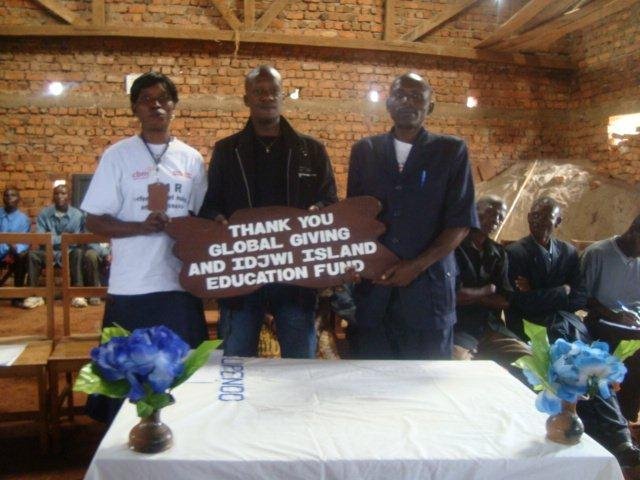 Links: