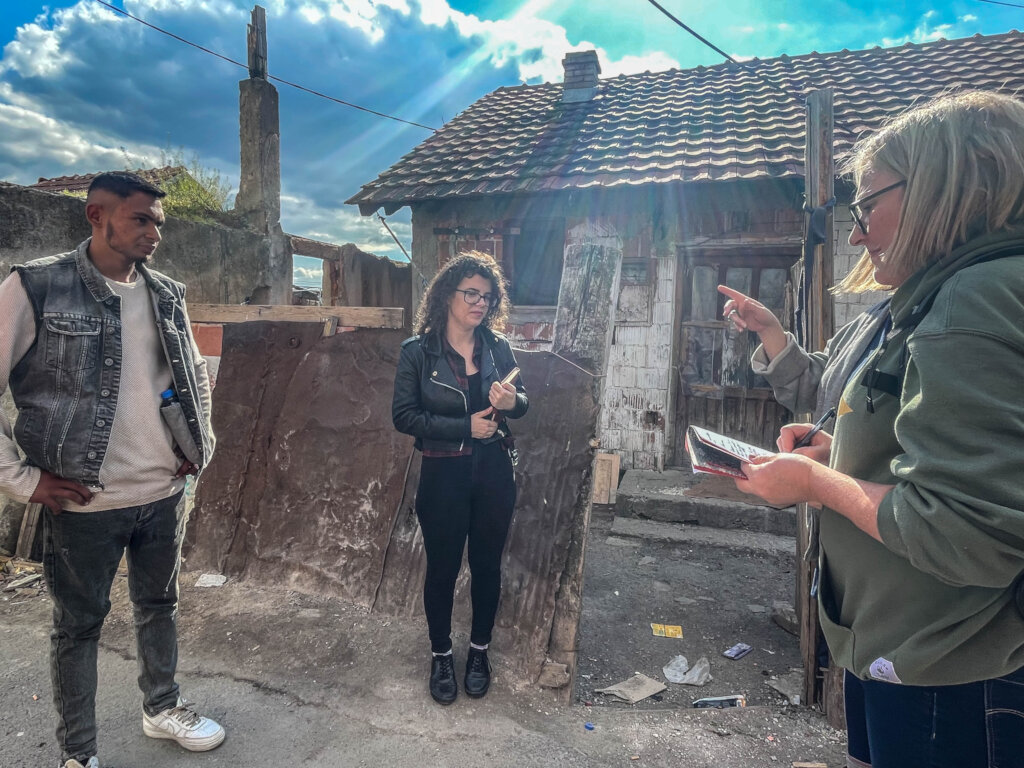 On Saturday 7th May, Coronation day of our new King Charles III, we had the privilege of meeting an incredible young man, Muhamet age 17, who lives in the neighbourhood of Fushe Kosove, near Pristina in Kosovo. He lives with his mother, Luljeta aged 52 years, his father passed away two years ago and as a result Muhamet is described as an orphan.
Muhamet lives in a small, makeshift, dilapidated building, made of corrugated iron and other building materials which have been sourced locally. Mohammet and his mother have some electricity through a cable connected to their neighbour's house for which they pay 20-25 euros a month. They have a boiler but because of insufficient water pressure it does not work and therefor, they have no hot water in their home. They do not have a kitchen aa bathroom or a washing machine, they live and sleep in one room.
Muhamet is unable to work due to a lung disease as a result of working with his father for a number of years, collecting rubbish to sell and he never he went school. This caused significant damage to his lungs and he has been instructed by the doctor to not work for a year in that environment so that he may sufficient recovering before working together.
His mother has type 2 diabetes and is struggling with her health. This is made worse by the fact that the household income is significantly low; Almedina, a community worker at the Ideas Partnership explained that the family receive 14 Euros from GlobalGiving each week towards food. This is not enough, they can only buy essentials such as oil, flour, salt and sugar, to have a healthy diet presently costs around 40-50 euros a week. The only other income the family receive is 110 euros every three months from The Islamic Relief Kosovo charity and this must cover their rent and bills. This is a desperate situation, the family are barely surviving. Families like these need more help, urgently!
When we asked Muhamet if he had anything else he wanted to share about his life he said 'Thank you, may God reward and protect you, God bless you'.