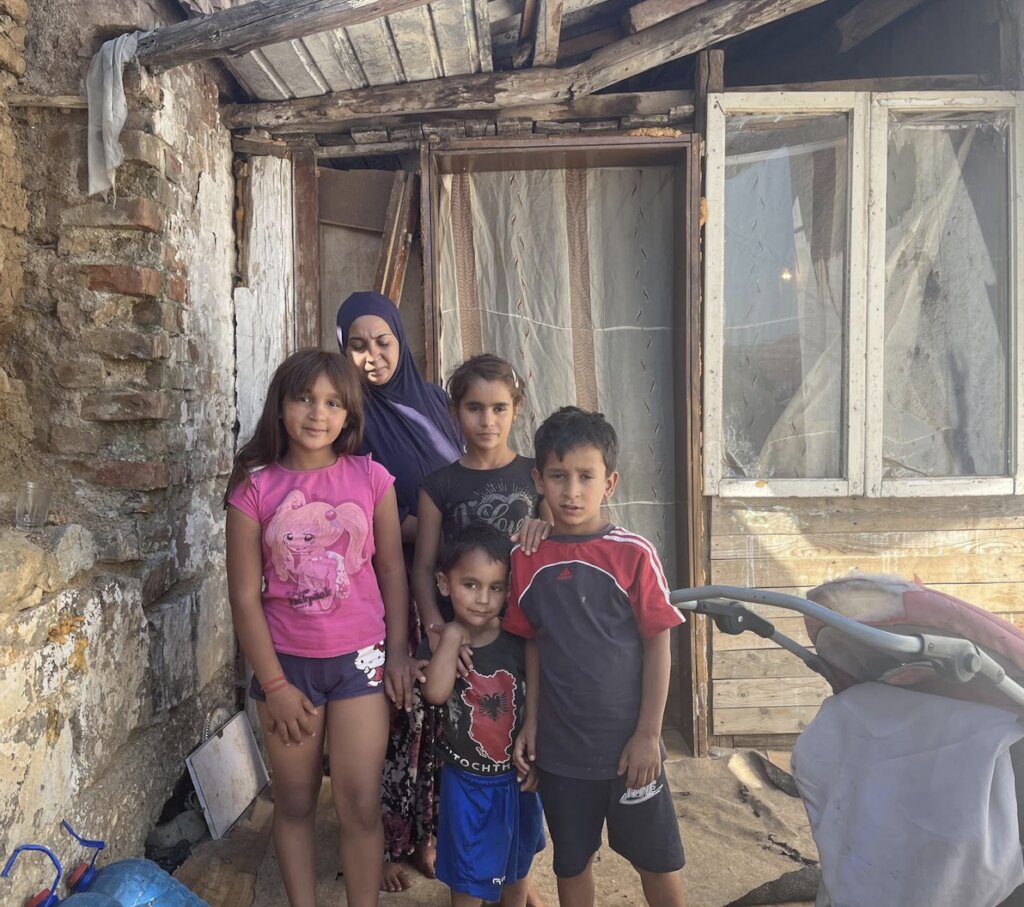 Charlotte is a British volunteer who has, together with her family in London, supported The Ideas Partnership's work for many years. This summer she came to visit in person the families she's read about. This is her account of visiting families supported through GlobalGiving.
"I visited Janjevo (its Serbian name - Janjeva in Albanian) on one of the hottest days of the year. While picturesque, this village also faces a multitude of issues, Steady jobs are extremely hard to come by in this rural economy, and the area suffers from an irregular water supply. The only way to be sure of water supply for your family is to drill a well - an option only realistic for those with money.
In the village, I met Faton and his family. Using your donations on GlobalGiving, The Ideas Partnership (TIP) has provided the family with clothes, food and other supplies to raise the children with. As I talked with Faton, his children stood with us outside their house with the flies swarming. Arun, the eldest, attended TIP's kindergarten and is excited to go back to school when it restarts in September. He can already read and write, 'and I'm getting top grades,' he told me proudly. As well as facilitating Arun's access to school, TIP's help has meant Faton and his wife have been able to meet doctors, and take the medication they needed. While this family receives social benefits of 130 euros a month, this will end once all of their children are over 5 years old, and even this sum is not sufficient to provide for a family with five people in it. Faton hopes to find a regular job one day, as at the moment he can only find irregular work that dries up completely in the winter.
Next we visited his brother's family, who were staying on the upstairs floor. Here I met Halima, and her four children. Her eldest son had dropped out of school in order to help his father with work. Halima told me 'I hope that the rest of my children will stay in school, but it will depend on whether the family can afford to live without the money that the children can bring in from working'. TIP has given them clothes in the winter, as well as other supplies, and Halime has benefited from the doctor who visits TIP's centre regularly.
When I asked her about the dreams she had for her family, Halime explained how her daughter wanted to be a teacher, and would not marry before 21. The challenges to having such dreams in Janjevo/a are considerable, but I was left feeling inspired by the hope and pride that both of these families held for their children and the future."

Our thanks to Charlotte and all the volunteers and supporters who make The Ideas Partnership's work possible. As one of our valued donors, we extend to you the same invitation we extended to Charlotte and her family, and would love to have you in Kosovo and give you a chance to see the impact of your support. Tempted? Get in touch!