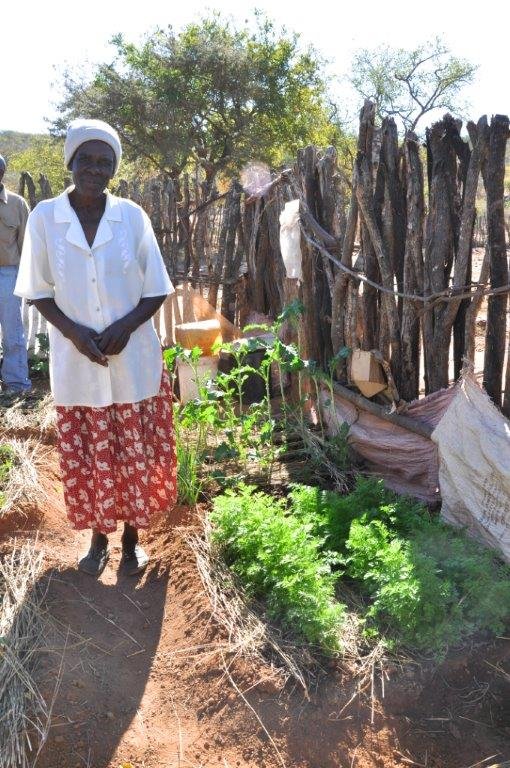 It is so neat to watch a dream come true. It is neat to be a part of it and to see what happens when the recipients of a gift add to what they've been given and make dreams a reality.
In Zimbabwe, as you all know, a drought dessimated gardens and orchards in many of the provinces in the country. People were left with barren, dessicated and unproductive land which just wouldn't produce anything. Children were hungry, as were the elders. There are few parents left in rural Zimbabwe, as an entire generation has passed on due to HIV, hunger, cholera and other factors. So, the children and elders were left and they were hungry.
AFCA provided fortified porridge rations to children and guardians in our programs and we saw them feeling better and growing stronger rather quickly. But, not wanting to become a welfare program, we also purchased and delivered non genetically modified seeds (thanks to YOU!) to these orphaned families. WOW! What a difference this has made! Why? Well, with training in conservation farming, these families can grow gardens with no water. How? Mulch, mulch, mulch! So, lots of training happens to the families prior to seed distribution and after gardens are planted.
Guess what? These gardens are going well. Ask Lloda and she'll tell you, "it was impossible to grow anything here using the traditional methods. I didn't know about conservation farming until I attended trainings. I don't have to till and I don't have to fertilize using chemicals. And, if it doesn't rain, I don't have to worry because I know that if I put down enough mulch and if I followed directions, my garden will grow". She feeds her family of four adopted children the carrots, kale, onions, tomatoes, and spinach she grows and she knows that they will survive the next drought because they are learning to save seeds.
This, my friends, is a success. This is a great gift given to hungry, desperate people and we owe a debt of gratitude to YOU. YOU cared and YOU acted. YOU saved lives.
Lloda teaches others how to grow gardens now...how beautiful is that?