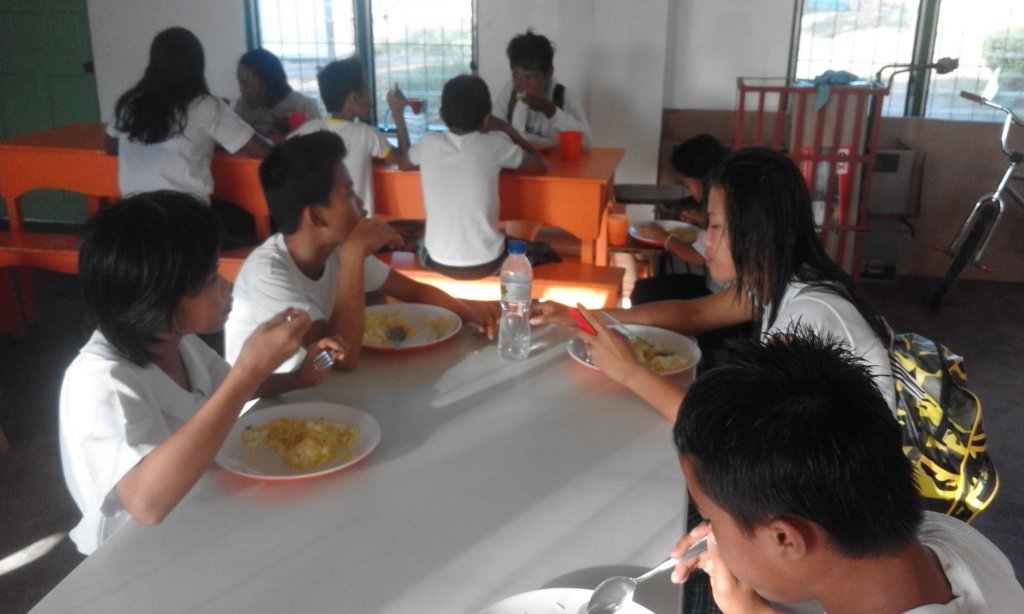 Thanks so much for helping us to provide education for dumpsite kids in Tacloban.
These 38 kids, all rescued from hard labour at the Tacloban city dumpsite, are now enrolled in an Alternative Learning System (ALS) at a nearby high school. This is allowing them to re-integrate into a formal learning environment, at a pace adjusted to their previous level of education.
When we first posted this microproject in September the ALS classroom was lacking tables and chairs. This meant that the kids all had to stand or sit on the floor during lessons and while eating their lunch.
However, over Christmas, another donor came forward and offered to provide school furniture for the classroom. The school was understandably very keen to receive this help as soon as possible and so accepted the offer.
But the kids are still lacking vital school supplies to learn with and uniforms to help them integrate further. So, just this week, the school asked us if we could reallocate funds received for this microproject to buy these additional critical items for the school year starting this June.
We're very keen to help with this request as without school supplies it will still be very difficult for these kids to receive an effective education and escape poverty when they're older. Further, attending school without a uniform creates a stigma around the kids and their history working on the dumpsite. So, we're planning to start purchasing school supplies in February and uniforms will be purchased in April.
We hope that this change in plans doesn't cause confusion or concerns. The dumpsite kids still need help to get the education they need to build bright futures. And it's only your generosity and understanding that will make this possible.
If you do have any concerns with our change in plans then please contact Andy@IDVolunteers.org to discuss them.
One last time, thanks again for you're amazing generosity and our warmest regards from the Philippines.