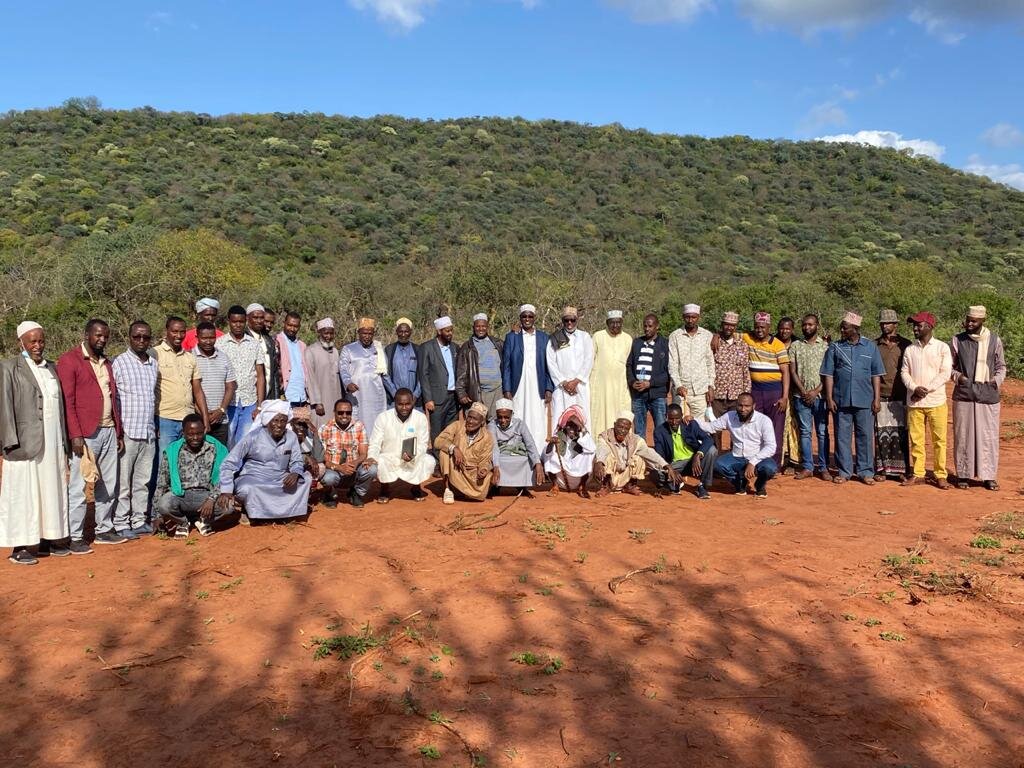 Dear friends,
Since our last communication, our team and community members have been hard at work mobilising resources and planning for the proposed schools, Golbo Girls and Golbo Boys Schools of Excellence. Immediately after the fundraiser, the school management committee embarked on several activities.
1. The proceeds from the fund drive, including pledges, have been deposited into the School's account.
2. The County Government of Marsabit have donated Ksh 10M (Approximately $90,000) to the school project, and this has also been deposited into the School's account. This means the School has Ksh 44m that will be used to start the first phase of the construction.
3. The community donated more land to the schools, increasing the size of 24 acres to 200 acres. This is an important development for the School.
4. The community further donated 80 acres of land to the school management committee. The land has been surveyed and sub-divided into 100 x 100 plots and will be sold to raise more money towards the school construction. The village will be designed to be eco-friendly and well planned with services such as a health centre, police station, market, religious places of worship, and primary School.
5. The School's design is now complete, and the committee will launch the project on 12th December 2021. The School design is attached & please have a look.
6. The management committee conducted two unsuccessful attempts to drill a borehole & now the community is considering an alternative source of water. The national government has been approached to allocate resources for a dam shared by the School, the smart village and nomadic pastoralists in the area. We are very hopeful that we shall be able to establish these amenities in good time. In addition, other services such as roads connection and electricity supply have been discussed with the authorities.
8. Another fundraiser is planned for early next year to raise more funds for the schools.
We are very hopeful this project will be successful. Shortly, we shall realise two schools of excellence side by side, serving the most marginal communities in Northern Kenya. We look forward to working with you on this long but rewarding journey. Please consider supporting us again and share with your friends and family and any development-oriented organisations or philanthropists keen on educating the less fortunate members of our societies.
The planned schools will be the only schools of Excellence in the entire Northern Kenya region and will be a game-changer for the pastoralist communities in the area.
We thank you for your support. Please join us on this important journey.
Thank you, and May God Bless you.