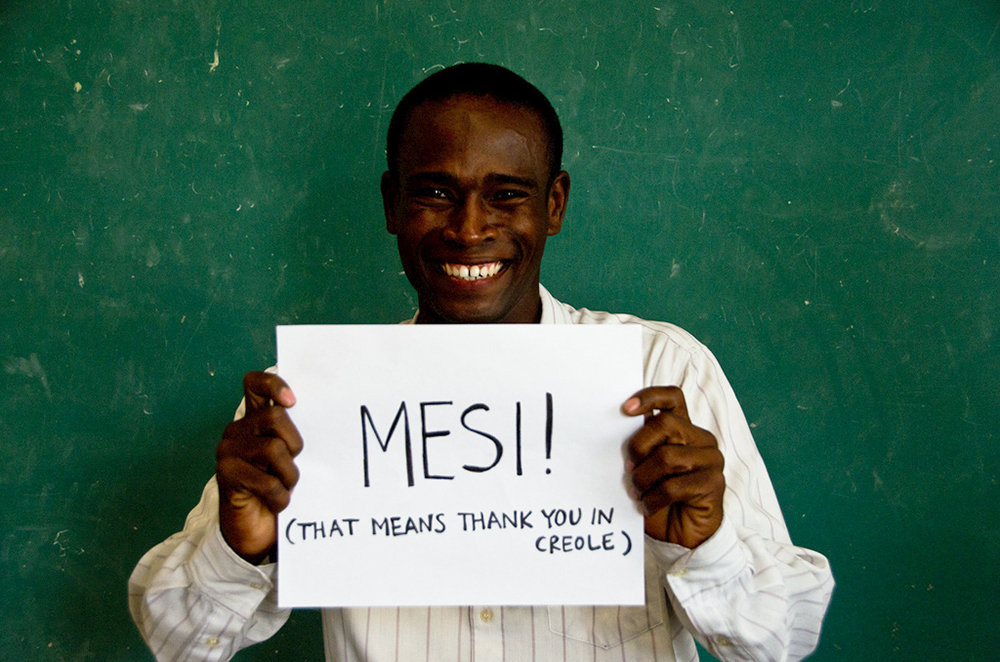 We can't believe that you've paid for Ansly's education for a year!
Ansly was in intermediate English class this year but, having just passed his exams, he's excited to be ready for advanced class in January. Ansly's really committed to his education but he can't afford to pay for his own classes.
But now, thanks to you, Ansly will be able to keep learning English for free at the English In Mind Institute. By doing so he'll keep developing the skills and confidence he needs to find dignified, living wage employment. This will allow him to escape poverty, and provide for his family.
You've given Ansly the Gift of Education. And that really is the Gift that Keeps on Giving!
There are so many ways that you could have spent your hard earned money, but you chose to support Ansly. Thanks so much!
To let you know how your donation is changing lives, we'll send you regular updates through this project's parent project "Change Lives with English Education". If you ever have any questions about how we're using your donation, please email Andy@IDVolunteers.org. We'd love to hear from you!
Thanks again for making Ansly's future bright, and our warmest regards!