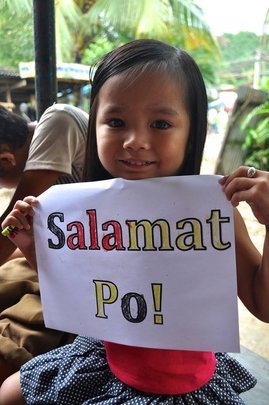 Thanks so much for helping to provide hot meals for evacuees like Rose.
Rose is 23 years old, and she lives with her one year old daughter Patricia in the community of Banaba, just outside Manila, in the Philippines.
Rose's house is poorly constructed, and it's dangerously close to a river. Every year there are floods, and Rose's house is often inundated completely.
During floods Rose and her daughter have to spend days sleeping on the floor of an evacuation centre. This is a traumatic experience already and it's made worse as Rose and Patricia often have to go hungry as well.
But now, because of your generosity, we'll be able to provide hot food for Rose and her daughter during evacuations.
Hot meals will be available when the next flood comes and forces Rose and Patricia to leave their home. Evacuation will never be easy for Rose, but your generosity means that Rose and her daughter won't go hungry. Thanks so much!
We'll send you updates about how your gift is changing the lives of Rose, Patricia, and other families like theirs right here on GlobalGiving. Should you ever have any questions about how we're using your donation, please don't hesitate to email Andy@IDVolunteers.org. We'd love to hear from you!