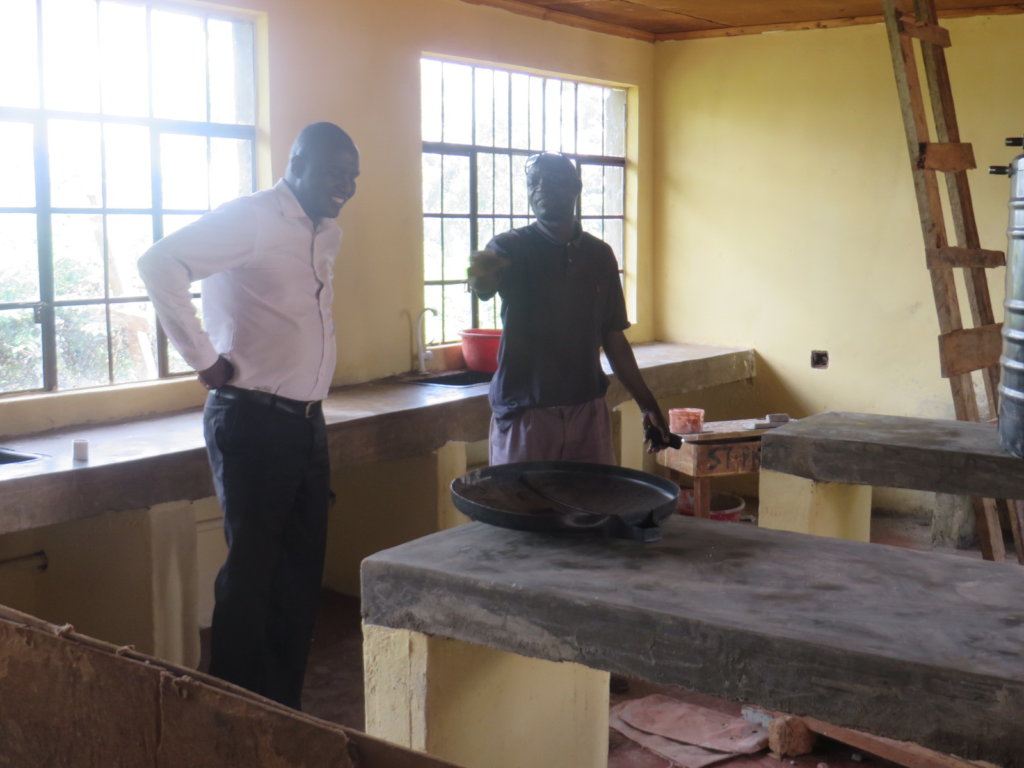 In summer 2019, we decided to raise some extra funds while in Kenya so we could focus our efforts on providing St Peter's Keberesi with a first class laboratory. We received many generous donations from friends and family at home and abroad. This is a brief summary of how those funds have been spent and the impact we envision this new lab having on the pupils in this wonderful school.
When we arrived at St Peter's Keberesi, the school management showed us an empty room which they were hoping to turn into a lab. We were very lucky to be introduced to the school's trusted engineer, Salbeen, who provided us with honest quotes, imaginative advice and an enthusiastic attitude. Our primary aims for the lab were to install permanent concrete benches, an appropriate number of stools and a fully functional water system. We were also able to lay down fresh concrete flooring and paint the walls. The lab now has professional form and function rivalling any in the county.
The impact of this modern laboratory will be positive and widespread. The new plumbing and benches will enable science practicals to take place much more frequently and be of a significantly higher quality. The students had previously been required to move benches and stools from other classrooms into the lab and use manually filled washing basins in order to conduct practicals. In the month we worked in school during term-time, before our improvements, only one practical took place, which was an internal exam.
Our hope is that the new facility will improve student wellbeing and academic performance, as well as making the school a better environment for learning in general. We expect that the professional environment, created through the painting, new stools and floor, will improve student engagement as science lessons will become more meaningful and enjoyable. The money raised in this campaign also enabled us to more than double the school's rainwater harvesting capacity and install a modern filtration system, greatly alleviating the safe water shortages.
On behalf of EPAfrica, Project Workers Finlay, Thomas and Xinyu, along with Principal Albert, Engineer Salbeen, the staff and 600 students of St Peter's Keberesi sincerely thank our generous donors who have made the project possible.