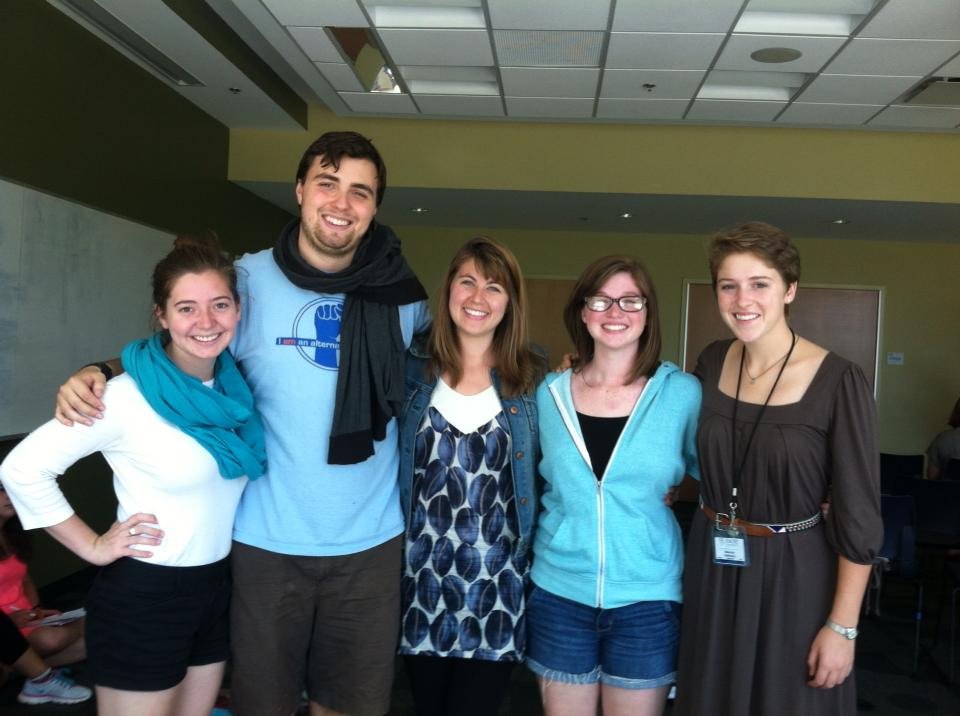 It is a busy time of the year here at Break Away. We are currently in the midst of our fall Site Leader Retreat season, having already trained students at the University of Colorado-Denver, the University of South Carolina, Rollins College (FL), Southern Methodist University (TX) and the University of Delaware.
Back in the office, we're able to reflect on a successful summer. We were able to train over 215 student leaders and staff (a new record for us!) on how to run effective alternative break programs at the ABCs, and engage them in meaningful service and the work of better assessing community impact. This year's ABCs graduates will oversee over a thousand service trips and several thousand student participants, and will work with hundreds of community partner organizations to provide thousands of hours of direct service.
With your generous support, we were able to support the Atlanta ABCs, our first conference of the summer. In Atlanta we worked with organizations that engage youth outside the classroom, including Create Your Dreams, an after-school, youth develop program that works to break the cycle of generational poverty. The programs at Cornell College and Emory University are returning to Create Your Dreams for future service.
Atlanta ABCs by the numbers:
45 student and staff participants joined us from 32 schools

540 hours of direct service were provided to four community partners

16 workshops were conducted on best practices for alternative break programs
There were similar successes at the three other ABCs. In Metro Detroit we worked with organizations in both Detroit and Ypsilanti, including Cass Community Social Services, on issues of regional renewal. Our return to Grand Canyon National Park, in partnership with the National Parks Service, had students working with the hazard tree and native vegetation programs; many schools have committed to sending a trip to a National Park this year, as a result of the conference.
Our service partner in Philadelphia was PhillyRising, an initiative out of the mayor's office meant to respond to the requests and vision of citizens in neighborhoods facing issues of crime and quality of life concerns. PhillyRising was so impressed by our service work that they've offered to find housing for alternative break groups who want to work with them.
Your support was essential to the success of these trainings and other programs. Because you're helping support the entire movement, however, your donation multiplies. Student leaders will carry the knowledge and service of this summer back to their own programs, which facilitate service for thousands of breakers and work in hundreds of communities.
We thank you for your donation, which allows us to do this work, and look forward to periodically updating you on our work and the progress of the movement.
In Solidarity,
The Break Away Team