Indonesia Earthquake and Tsunami Relief:
What's Happening and How to Help

More than 800 people died and hundreds more were injured after the tsunami hit Indonesia's central Sulawesi island. Rescue operations are still underway, and tragically, the death toll is expected to rise.
The projects below, as part of GlobalGiving's Indonesia Earthquake and Tsunami Relief Fund, will provide emergency funding to locally driven relief efforts, providing food, medicine, and other essential supplies to help people impacted by the disasters.
We believe that organizations that are deeply rooted in local communities are often in the best position to provide long-term support for disaster victims. By funding the relief efforts of local organizations, donations to this fund have the potential to build stronger disaster-response capacity so that these organizations are better equipped to face future disasters. GlobalGiving will post reports about how funds have been used and will email these reports to donors and subscribers.
Projects responding to the Indonesia Earthquake and Tsunami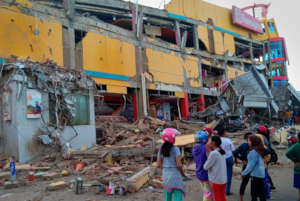 A 7.5 magnitude earthquake in Indonesia created a 15-foot tsunami, killing more than 4,000 people and displacing hundreds of thousands from their homes. This fund will provide relief to people impacted by the earthquake and tsunami in the form of emergency supplies like food, water, and medicine, in addition to longer-term recovery assistance to help residents. All donations to this fund will exclusively support disaster relief and recovery efforts in Indonesia.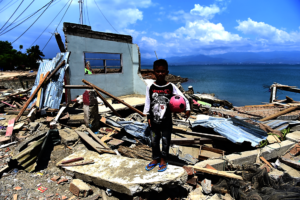 On September 28th, a 7.4 magnitude earthquake shook Palu City and the regency of Donggala in Central Sulawesi, Indonesia, home to an estimated 2.8 million people. A tsunami followed shortly after striking the west coast of Sulawesi, hitting Talise beach in Palu City and the beach in Donggala. As of October 5th, the government has confirmed that 1,581 people are dead, 2,549 severely injured, 113 missing with 71,000 internally displaced (IDPs) and around 1.5 million potentially affected.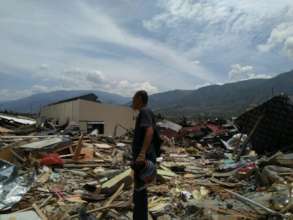 A magnitude 7.4 earthquake struck the Indonesian island of Sulawesi on September 28, triggering a tsunami that slammed into Palu-the capital of Central Sulawesi province. On December 22, an unexpected and powerful tsunami resulted in damage on both sides of the Sunda Strait, which runs between the islands of Java and Sumatra. International Medical Corps is working with local partners to reach those most affected by these two disasters striking the country just three months apart.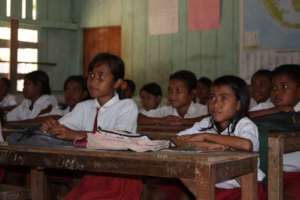 After a devastating earthquake and resultant tsunami in Sulawesi, Indonesia, we've received reports of 62,659 people displaced, 66,926 houses damaged and 67,335 families affected. They're horrifying statistics and we're working with our partners to bring particular focus to returning children to school and families to normalcy.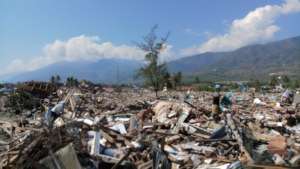 On 28 September 2018, Palu was hit by what BBC described as a 'worst case' scenario, combining a large earthquake with a 7.4 magnitude, followed by a tsunami, major liquefaction and landslides that devastated the regions of Palu, Donggala and Sigi, resulting in total destruction of most buildings in the area. This project aims to establish two emergency posts providing assistance to victims in the form of nutritious foods, clean water, health equipment, medicine and basic shelter.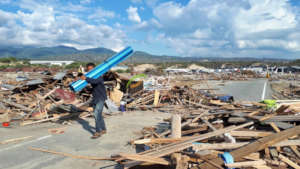 ACT Foundation is well known and trusted non profit organization in Indonesia. We have been working since the earthquake and tsunami destroyed Palu-Donggala, Indonesia. This project will rescue the victims, will deliver aid to affected victims, the ACT Foundation will implement the recovery program; to build Integrated Community Shelters (ICS) that has emergency school, emergency medical clinic, emergency toilets, etc.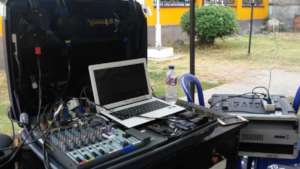 A catastrophic 7.5 earthquake and tsunami left hundreds dead and over 300,000 people homeless in Palu, Indonesia. In addition to food, shelter and medicine, survivors need information and people rely on radio to broadcast information they can trust. Our solar powered wind-up Polaris radio lights provide 24/7 access to information, news and updates to displaced families and the disabled.The LED light provides light at night. The cell charging feature tops up cell phones (if survivors have one).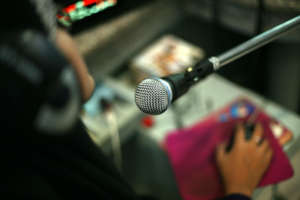 In September 2018, a devastating earthquake and tsunami hit Indonesia, impacting around 1.5 million people and leaving an estimated 300,000 cut off from communications and unable to access aid or information. Internews is working with local Indonesian journalists, media, and humanitarian aid agencies to get critical information directly to the people who need it most to help them access services, find their loved ones, and be reassured that aid is coming.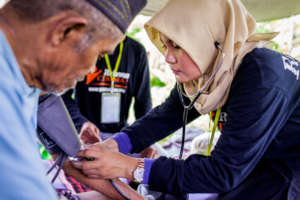 On Friday, September 28, a 7.5 magnitude earthquake hit Sulawesi, Indonesia, followed by a tsunami with waves of up to 6 meters. There are an estimated 1.5 million people affected, over 78,000 people displaced and 2,100 people dead. ActionAid is coordinating area-wide response with a number of community-based organizations for immediate deployment of medics, mountain climbers, trauma counselors, and other first responders to provide urgently needed care to survivors. Will you help?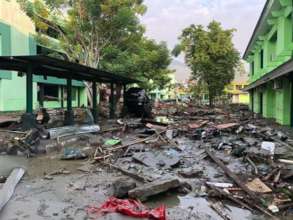 More than 1,300 people have died following a 7.5-magnitude earthquake and subsequent tsunami in Indonesia. Hundreds are injured, and some 65,000 homes have been damaged but the full extent of the destruction remains to be seen. Survivors are in urgent need. Your emergency gift today can provide: clean drinking water, emergency family shelters, sleeping mats, blankets, solar lights, and emergency hygiene kits.
WARNING: Javascript is currently disabled or is not available in your browser. GlobalGiving makes extensive use of Javascript and will not function properly with Javascript disabled.
Please enable Javascript
and refresh this page.