Hurricane Michael Relief:
What's Happening and How to Help
The storm made landfall near Mexico Beach, Florida, about 20 miles from Panama City on Oct. 10, 2018 with winds up to 155 mph. Several of GlobalGiving's local nonprofit partners are preparing to respond and have asked us to help fund any necessary relief and recovery efforts on the ground.
The projects below, as part of GlobalGiving's Hurricane Michael Relief Fund, will provide emergency funding to locally driven relief efforts, providing food, medicine, and other essential supplies to help people impacted by the storm.
We believe that organizations that are deeply rooted in local communities are often in the best position to provide long-term support for disaster victims. By funding the relief efforts of local organizations, donations to this fund have the potential to build stronger disaster-response capacity so that these organizations are better equipped to face future disasters. GlobalGiving will post reports about how funds have been used and will email these reports to donors and subscribers.
Projects responding to Hurricane Michael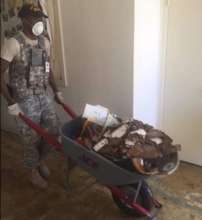 After spending another week in Bay County Florida, we want to turn our focus (if possible) to the relief aspect of the mission, as well as recovery. This mission is what will help people get needed supplies before the cold season arrives. We would like to do a massive month-long blanket, hygiene, clothing and food operation that will help thousands get the very basics of normal life in-hand before the rapidly approaching Winter (and holidays) arrive.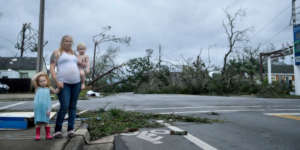 Hurricane Michael has devastated Florida. This fund will provide diapers at no cost to struggling families, who are recovering and rebuilding. When we think about disaster recovery, we tend to think about hunger, homelessness, and clean water. Diapers are an overlooked, yet crucial, basic need. All babies deserve to be clean, dry, and healthy.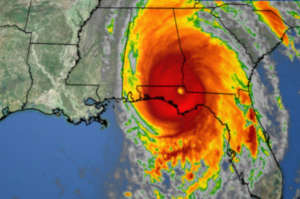 Hurricane Michael made landfall Wednesday, Oct 10 as a powerful Category 4 hurricane with 150+ mph winds. More than 6000 residents were forced to evacuate their homes and are now residing in shelters and other locations. This project will provide thousands of MAP Disaster Health Kits (DHKs) to hurricane evacuees in the Florida Panhandle. DHKs include essential hygiene items and health supplies to help prevent the spread of illness. One kit helps a person living in a shelter for a week.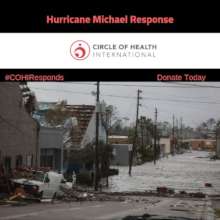 The most powerful storm to hit the continental US in decades leveled much of the Florida panhandle. We are in touch with our supply distribution partners to coordinate hygiene kits and medical supplies but what is needed now, today, is cash to get into the hands of the pregnant women, LGBTQI evacuees, families with kids with special needs, survivors of sexual assault and domestic violence, and immigrants who don't feel safe accessing mainstream services.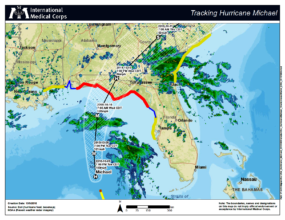 Hurricane Michael hit the Florida Panhandle as a Category 4 storm with winds reaching 155 miles per hour, making Michael the strongest hurricane to hit the Panhandle on record, and the strongest storm to hit the continental U.S. in nearly 50 years. At the request of the Florida Department of Health, International Medical Corps has deployed medical personnel to provide support at health facilities and shelters as they deal with this devastating storm.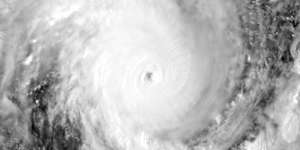 Habitat for Humanity International is activating its response to Hurricane Michael. Habitat is working with its local organizations throughout the storm's path to gather early assessments of the impact in their service areas. Formal assessments will take place over the next several days after first responders are able to complete their work. Initial reports indicate significant wind damage, storm surge and flash flooding in communities in Florida, Alabama, Georgia, the Carolinas and Virginia.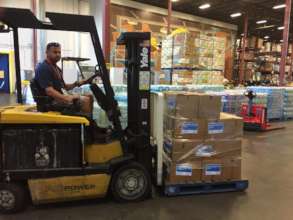 Before Hurricane Michael struck, volunteers in Orlando were packing disaster relief boxes with canned meats, fruits, vegetables and shelf-stable milkenough to meet basic needs of a family of four for a week. The first truck of disaster food boxes has reached the devastated area, and we will provide food at no cost to disaster relief providers throughout the recovery period, while serving our local community. We need your help! $10 will provide $90 worth of groceries for hurricane survivors
WARNING: Javascript is currently disabled or is not available in your browser. GlobalGiving makes extensive use of Javascript and will not function properly with Javascript disabled.
Please enable Javascript
and refresh this page.