Hurricane Florence Relief:
What's Happening and How to Help
Hurricane Florence made landfall near Wrightsville Beach, North Carolina, on Friday morning with 90+ mph winds. Moving at a menacingly slow pace, Hurricane Florence is expected to dump 20-40 inches of rain over the Carolinas and mirror conditions that caused massive flooding in Texas after Hurricane Harvey. Several of GlobalGiving's local nonprofit partners are preparing to respond and have asked us to help fund any necessary relief and recovery efforts on the ground.
The projects below, as part of GlobalGiving's Hurricane Florence Relief Fund, will provide emergency funding to locally driven relief efforts, providing food, medicine, and other essential supplies to help people impacted by the storm.
We believe that organizations that are deeply rooted in local communities are often in the best position to provide long-term support for disaster victims. By funding the relief efforts of local organizations, donations to this fund have the potential to build stronger disaster-response capacity so that these organizations are better equipped to face future disasters. GlobalGiving will post reports about how funds have been used and will email these reports to donors and subscribers.
Projects responding to Hurricane Florence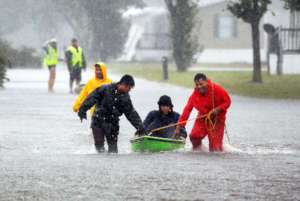 Hurricane Florence had damaging winds and torrential rains which caused widespread flooding. This fund is supporting relief efforts in the form of emergency supplies like food, water, and medicine. This fund will also support longer-term recovery assistance to help residents recover and rebuild. All donations to this fund will exclusively support Hurricane Florence preparation, relief, and recovery efforts in the United States.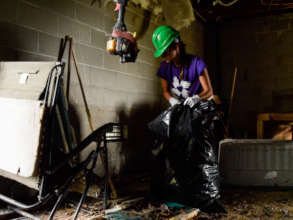 On September 14th 2018, Hurricane Florence hit just outside of Wilmington, North Carolina. This hurricane yielded record breaking damage caused by wind, storm surge, and 18 trillion gallons of water. All Hands and Hearts has been in North Carolina since Sept. 23, performing the immediate clean up activities necessary to stabilize suffering communities. Between Oct. 1 and Dec. 31, this project aims to help 175 families take their first steps toward sustainable recovery.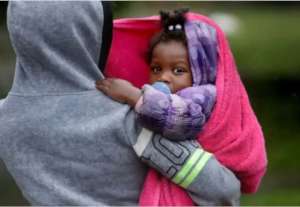 Hurricane Florence is set to make landfall in North Carolina. This fund will provide diapers at no cost to our community partners, who are recovering and rebuilding. When we think about disaster recovery, we tend to think about hunger, homelessness, and clean water. Diapers are an overlooked, yet crucial, basic need. All babies deserve to be clean, dry, and healthy.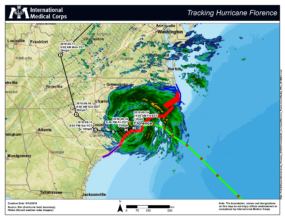 International Medical Corps is mobilizing resources and deploying an assessment team to the Carolinas, as Hurricane Florence has grown into a potentially catastrophic storm. With landfall in southeastern North Carolina, the storm is likely to paralyze a large region of the country, and the millions in Florence's path could be without electricity, straining healthcare and other critically needed services. Our teams are pre-positioning to quickly respond should local officials need support.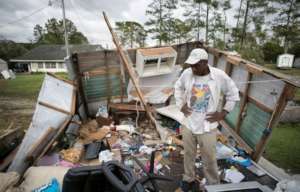 Hurricane Florence devastated eastern North Carolina counties killing more than 45 people and destroying thousands of homes. While many households qualified for FEMA assistance, many low income families are struggling who did not qualify for any type of assistance. We are working with local cased managed programs, taking referrals for families who are going into housing following extended shelter or hotel stays but that have no monies for beds or furnishings to begin their housing recovery.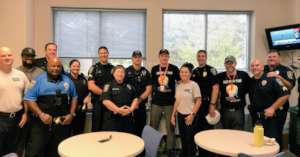 WCK's Chef Relief Team is committed to providing 150,000 chef-prepared meals for victims of Hurricane Florence in the southeastern United States.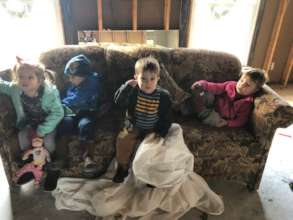 In September 2018 Hurricane Florence struck New Bern, North Carolina, with that deadly confluence of hurricane storm surge and rainwater flooding. The result was literally thousands of homes flooded and made unlivable. Most of these homeowners were without flood insurance. And many are low-income and lack the wherewithal to rebuild themselves. Fuller Center Disaster ReBuilders is committed to restoring the homes of those with no other alternative. We do this with volunteer labor and donations.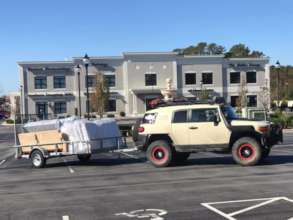 Carteret Warriors for Recovery helps victims of Hurricane Florence in Eastern North Carolina recover by providing furnishings, such as mattress sets, dining tables, living room furniture and dressers, and linens and housewares. Many of our families have used all their resources either repairing their homes or finding a new place to live. Many of our clients were also out of work for weeks or months due to hurricane damage and are low on finances due to this set back.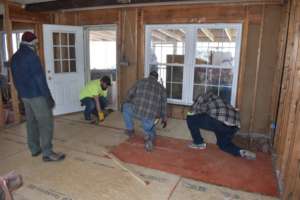 This project will help to return 25 families impacted by Hurricane Florence to safe, secure and sanitary living conditions in Duplin County, North Carolina. Services will be provided regardless of race, creed, color, gender, disability or religious preference. Unmet needs will be determined by a case manager who will get estimates and permits necessary to complete the rebuilding. Construction work will be done by volunteers. All money given will be used for materials needed to achieve goal.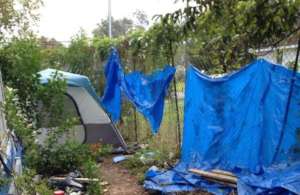 Lutheran Services Carolinas (LSC) will provide temporary housing assistance to vulnerable Hurricane Florence survivors, including those who are elderly, disabled, and low-income, who have been displaced from their homes because of the widespread flooding caused by the storm.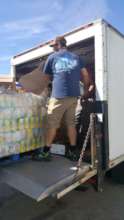 This project will help two-fold: 1) restore 100 low income families, in eastern North Carolina, whose lives were devastated by Hurricane Florence by supporting relocation expenses including basic needs items, 2) aid in replenishing two elementary school libraries with books and media equipment, in Eastern North Carolina, that were submerged by the hurricane's flood waters.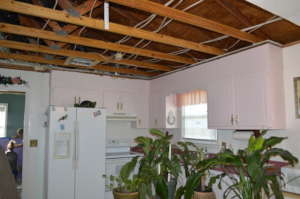 Wilmington Area Rebuilding Ministry (WARM) plans to help six low-income homeowners rebuild and recover from Hurricane Florence damage. Utilizing volunteer labor and matching funds, we will repair and replace roofs, windows, doors, siding, and any other repairs needed to make the home stronger and sager than before.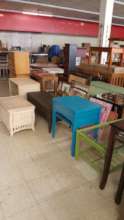 We endeavor to provide, those individuals and families who have been adversely affected by life's circumstances, with furniture that they need to build or rebuild their lives. We hope to provide the clients with the basic living furnishings and fittings needed to make their house into a home. This is currently being accomplished with donated furniture however we hope to be able to purchase new modestly priced appointments.
WARNING: Javascript is currently disabled or is not available in your browser. GlobalGiving makes extensive use of Javascript and will not function properly with Javascript disabled.
Please enable Javascript
and refresh this page.