Hurricane Florence Relief:
What's Happening and How to Help
Hurricane Florence made landfall near Wrightsville Beach, North Carolina, on Friday morning with 90+ mph winds. Moving at a menacingly slow pace, Hurricane Florence is expected to dump 20-40 inches of rain over the Carolinas and mirror conditions that caused massive flooding in Texas after Hurricane Harvey. Several of GlobalGiving's local nonprofit partners are preparing to respond and have asked us to help fund any necessary relief and recovery efforts on the ground.
The projects below, as part of GlobalGiving's Hurricane Florence Relief Fund, will provide emergency funding to locally driven relief efforts, providing food, medicine, and other essential supplies to help people impacted by the storm.
We believe that organizations that are deeply rooted in local communities are often in the best position to provide long-term support for disaster victims. By funding the relief efforts of local organizations, donations to this fund have the potential to build stronger disaster-response capacity so that these organizations are better equipped to face future disasters. GlobalGiving will post reports about how funds have been used and will email these reports to donors and subscribers.
Projects responding to Hurricane Florence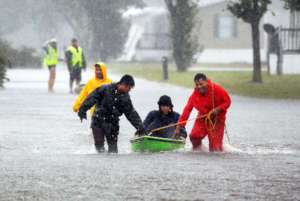 Hurricane Florence had damaging winds and torrential rains which caused widespread flooding. This fund is supporting relief efforts in the form of emergency supplies like food, water, and medicine. This fund will also support longer-term recovery assistance to help residents recover and rebuild. All donations to this fund will exclusively support Hurricane Florence preparation, relief, and recovery efforts in the United States.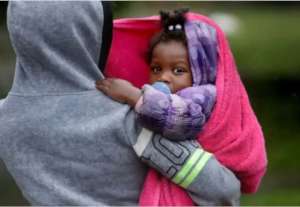 Hurricane Florence is set to make landfall in North Carolina. This fund will provide diapers at no cost to our community partners, who are recovering and rebuilding. When we think about disaster recovery, we tend to think about hunger, homelessness, and clean water. Diapers are an overlooked, yet crucial, basic need. All babies deserve to be clean, dry, and healthy.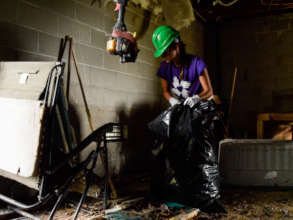 On September 14th 2018, Hurricane Florence hit just outside of Wilmington, North Carolina. This hurricane yielded record breaking damage caused by wind, storm surge, and 18 trillion gallons of water. All Hands and Hearts has been in North Carolina since Sept. 23, performing the immediate clean up activities necessary to stabilize suffering communities. Between Oct. 1 and Dec. 31, this project aims to help 175 families take their first steps toward sustainable recovery.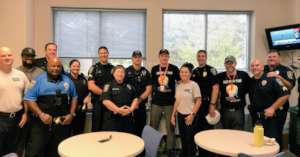 WCK's Chef Relief Team is committed to providing 150,000 chef-prepared meals for victims of Hurricane Florence in the southeastern United States.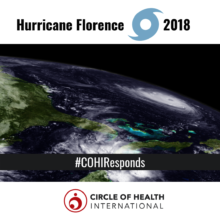 COHI's team is watching Hurricane Florence closely and we are ready to respond. Our allies living and working in the communities directly in the storm's path are bracing for flooding, storm surges and high winds. COHI will respond by prioritizing the unique needs of vulnerable women and children, and specifically people of color and the LGBTQI community. Our response will focus on meeting the needs of our allies in the area to provide women and children with the services and resources they need.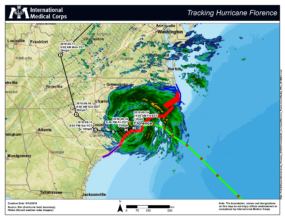 International Medical Corps is mobilizing resources and deploying an assessment team to the Carolinas, as Hurricane Florence has grown into a potentially catastrophic storm. With landfall in southeastern North Carolina, the storm is likely to paralyze a large region of the country, and the millions in Florence's path could be without electricity, straining healthcare and other critically needed services. Our teams are pre-positioning to quickly respond should local officials need support.
WARNING: Javascript is currently disabled or is not available in your browser. GlobalGiving makes extensive use of Javascript and will not function properly with Javascript disabled.
Please enable Javascript
and refresh this page.