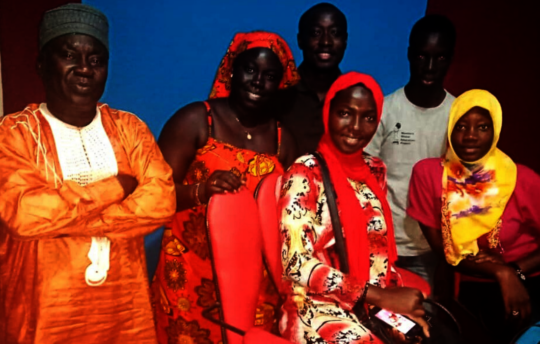 When the COVID-19 virus spread around the world in mid-March, high school student leaders in Women's Global Education Project's Our Sisters Lead program sprung into action to support their communities. In this challenging and uncertain time, we are inspired by their commitment to helping others.
Alima, Absatou and Mouhamed appeared on a local radio broadcast on March 19th alongside two WGEP staff members and a representative from their local health department in order to educate their neighbors on proper handwashing techniques and how to avoid transmitting the virus. Thousands of residents in rural Senegal heard the broadcast, including their local mayor! The mayor sent the student leaders extra soap, hand sanitizer, and cleaning supplies to allocate to their communities, which they distributed to eight under-resourced schools. One of the school's leaders remarked on their support: "I hear on the radio the authorities asking the populations to wash their hands, it appeals to me but we find it difficult to even afford soap regularly to wash our bodies… this is why your help is remarkable. From now on I will be the first to observe the regular washing of hands."
Other student leaders have used the public speaking and advocacy skills they learned in the Our Sisters Lead program to volunteer with their local Red Cross committee:
Ndeye Coumba shares, "Because of the leadership program I now volunteer in my neighborhood for the Red Cross committee to fight against COVID-19. I am happy I can help during this pandemic."
Ernestine distributes hand sanitizer and helps community members wash their hands: "During this pandemic period, I felt challenged by the Red Cross's call to raise awareness of the coronavirus present in the world and in our country. Every morning we go to the different strategic points of the city where there are many people who pass to enter the city. From 8 a.m. to 12 p.m. passersby are asked to wash their hands with all the necessary equipment."
Thank you for your continued support of our mission! Any donations to our project will support our continued COVID-19 response efforts.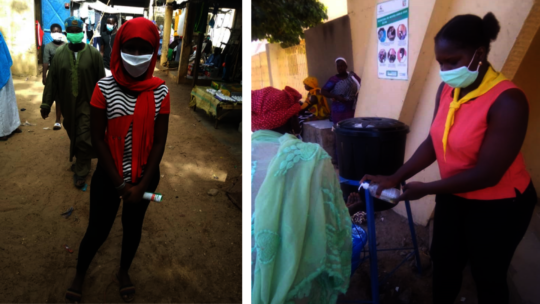 Links: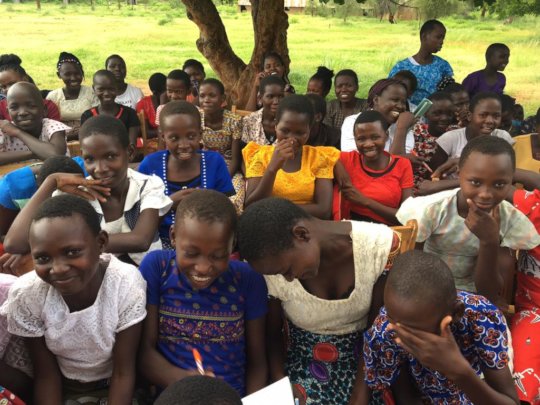 Education is a human right. Unfortunately in rural Kenya, only 11% of secondary school-aged children attend school. Women's Global Education Project helps more girls attend school, and also addresses the more difficult challenge of keeping them from dropping out.
Our Alternative Rite of Passage (ARP) program helps girls avoid early marriage and stay in school by offering an alternative to the harmful practice of FGM/C, while empowering them to learn more about reproductive health, healthy relationships, personal hygiene and confidence-building.
In December 2019, 378 girls participated in the ARP program in central Kenya! Watch this short video, filmed in collaboration with the Girls Opportunity Alliance, about how ARP helps girls like Gatwiri live up to their life's potential: https://www.youtube.com/watch?v=SRFgn2JbjF8&t=16s.
Since the program's inception, over 2,578 have participated in the ARP program. Thanks to supporters like you, this number will increase to over 3,000 by the end of 2020! Thank you for believing in the future of every girl!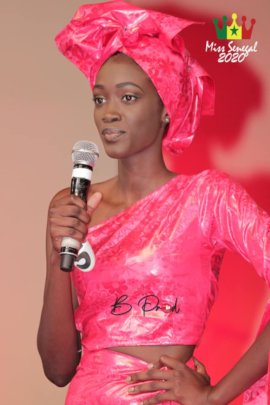 As the second year of Our Sisters Lead workshops are underway, we have an exciting announcement from an alumna of last year's program: Ndeye Fatma was crowned Miss Senegal!
Ndeye Fatma participated in WGEP's leadership training workshops on public speaking, advocacy, and conflict resolution as a high school student in Sokone in 2019. Ndeye Fatma was crowned Miss Senegal in part for her inspiring speech and ability to speak clearly in front of the Miss Senegal audience-- crucial skills taught in Our Sisters Lead. Now, she'll represent Senegal at Miss Universe, and advocate for social causes related to children across the country!
We are proud of Ndeye Fatma's accomplishments, and wish her the best of luck as she continues to learn and grow as a changemaker in her community, and on a world stage.
Stay tuned for more success stories of this year's Our Sisters Lead program, where 239 new emerging leaders are designing community development projects on the issues that matter most to them.
Photo courtesy of Bprod.
Links:
WARNING: Javascript is currently disabled or is not available in your browser. GlobalGiving makes extensive use of Javascript and will not function properly with Javascript disabled.
Please enable Javascript
and refresh this page.