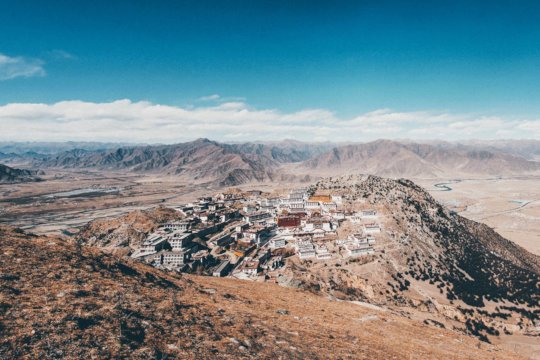 These last three months have seen a flurry of activity from our hard-working team. We have now completed migration of the two remaining language sections, West Punjabi and Tibetan, from our previous website, berzinarchives.com, to the newly designed studybuddhism.com. Now the entire written content of the old site has been successfully transferred. With the talented translators and editors in our 21 language divisions continually adding new material, we can now offer to our world-wide visitors 7,956 authoritative articles, including 1,435 in English, in a media-rich, user-friendly, digital environment.
Having already migrated the 476 audio files of Dr. Berzin's weekly courses, we have now begun the process for moving the 850 audio files of his weekend seminars as well. When finished, this will complete the transition to Study Buddhism.
The Berzin Archives do not only comprise the articles, audios and video files presently available on our website, YouTube, SoundCloud and iTunes channels. Like buried treasure, a vast store of further material is filed away on our computers. We are now sorting through the remaining, unpublished material to determine which articles, translations and transcripts can be edited, polished and added to the website. Of the 3,780 English items examined so far, we have earmarked 1,730 for work in the future. When we complete this inventory, we will make the final cut of what we shall use.
Here is a brief list of our accomplishments since early September:
Migration and publication of our West Punjabi and Tibetan sections

Creation of custom open source Tibetan transliterators for generating urls in Tibetan.

Creation of support for native numerals in Tibetan and Hindi

Addition to our YouTube channel of 18 videos of an interview with Geshe Tashi Tsering, resident Buddhist teacher at Jamyang Buddhist Centre, London, England, and newly appointed abbot of Sera Mey Monastery, Mundgod, India

Editing of 8 videos of an interview with Tenzin Wangyal Rinpoche, renowned teacher and meditation master from the indigenous Bon tradition of Tibet, author of Tibetan Yogas of Dream and Sleep

Embedding from our YouTube channel 20 subtitled versions of each of the 18 videos of Geshe Tashi Tsering into appropriate website articles in each of our 20 language sections, excluding Tibetan

Since YouTube does not support Tibetan subtitles, whereas Vimeo does, creation of a Studybuddhism channel on Vimeo, uploading on it copies of our 191 video files along with Tibetan subtitles into the videos, and embedding the videos into the appropriate articles in our Tibetan section

Video recording of an interview with Tsultrim Allione, accomplished feminist teacher from the Karma Kagyu lineage, best-selling author of Women of Wisdom, Feeding Your Demons and Dakini Power

Video recording of an interview with Dr. Donald M. Broom, Professor Emeritus of Animal Welfare, Department of Veterinary Medicine, University of Cambridge

Video recording of an interview with Dr. Murray Corke, animal welfare clinical teacher and Zen teacher, Department of Veterinary Medicine, University of Cambridge

Translation of 536 subtitle files into our various languages

Translation of 211 articles into our various languages

Transcription of 15 lectures of Dr. Berzin

Updating the titles of 851 audio files of Dr. Berzin's weekend seminars, distributing them into albums and playlists in preparation for migration to our Studybuddhism Sound Cloud channel, and indicating the urls for the website articles in which they will be embedded

Examining 3,780 unpublished, unedited English articles, translations and transcripts of Dr. Berzin, selecting 1,730 for future editing and publication on the website, and fitting them into the article structure of the site

Improvement of the sitemap generator

Updating of our logo

Implementation of the first stage of performance optimization of the website, particularly concerning the speed of the site

Implementation of the first stage of search engine optimization of the website
All of this hard work is made possible by your continuing generous support. Together, we shall "Make the Ageless Wisdom of Tibet Available to All."
Links: