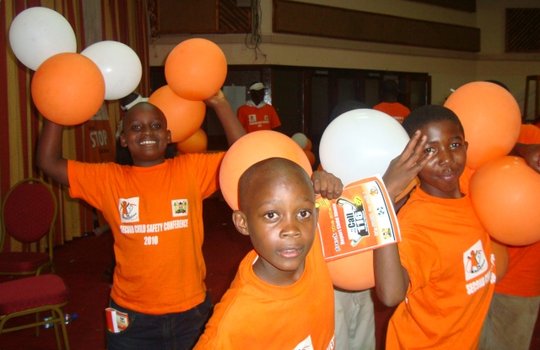 There is an African saying which goes, "when two bulls fight it is the grass that gets hurt" which literally means that "When the mighty fight it is the little people who suffer".
Through the child helpline 116 we have noticed an increased number of parents in Kenya neglecting their parental responsibilities. The Helpline receives an average of 300 cases per month on child neglect/abandonment, child maintenance and physical abuse by parents. Children are vulnerably caught in the middle of their parents' squabbles and frustrations.
At Childline Kenya we believe that to curb child abuse at the family level, parenting education is paramount. To this end we have started parenting education for parents who have been reported at the Helpline to have neglected their children. This parenting program is linked to Helpline's function of family reunification.
We acknowledge that there are some instances where the family situation is quite harmful for the child and in this case an alternate solution is sought. However, a conducive family situation is always the best place for a child to grow. We believe that parents are the most important change agents in the family and when they see how certain ways of dealing with a problem does not work for the their children, and are able to replace those interactions with more adaptive styles, this change directly affects the child in obvious as well as subtle ways.
From the few sessions that we've had with parents, it is obvious that the socio-economic situation in Kenya is playing a big role in impacting family relations. As parents look for means to earn a living and support their children, their undefined work schedules affects the time they spend with their children. Marital conflicts also ensue and lead to child abuse with children being on the receiving end of their parents frustrations.
Through the parenting is relatively new, the parents who've been enrolled so far have shown remorse for their actions and great enthusiasm to attend the classes and change their parenting skills.
We'll update more on this new programme as it takes shape.
Once again, thank you for your support towards the safe house. It is now operational and has provided shelter to 12 children since January 2013.
Thank you!