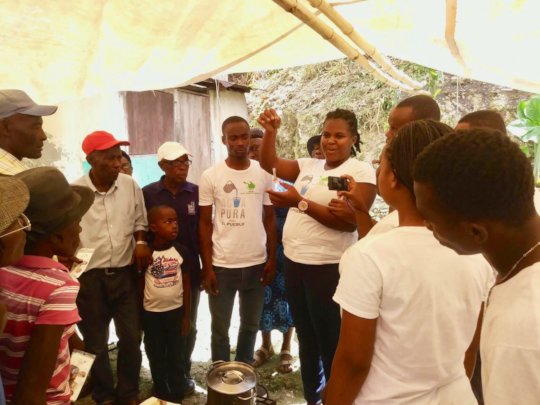 Cholera is still a dangerous killer of children in Haiti. Despite years of effort from big international organizations, over 5000 poor rural families suffer from its effects every year. and hundreds of young children die. But cholera is still not the worst threat to children there. Many times more children die from dehydration and diarrhea caused by other organisms than cholera in the drinking water. Focusing just on cholera misses most of the sick children.
The tragedy is that these illnesses and deaths are entirely preventable, by the simplest, least expensive of methods. Washing hands with soap, using a safe latrine and purifying drinking water cost pennies and saves more lives. Agua Pura works directly with families one on one to provide them with ways to protect themselves from these deadly diseases.

Agua Pura has begun to work with local colleges throughout Haiti developing teams of volunteers to go to neighboring communities and help the families there have safe water. These altruistic, civic-minded young students are well trained to test drinking water for pathogens and to show the families how to purify their water. They distribute inexpensive, reusable, Water Pasteurization Indicators that shows when the water is safe to drink.
We are proud of the work these students are doing and we continue to support them in their projects. Donors to Agua Pura like you can also be proud that your contributions are making such a direct impact on the lives of families throughout Haiti and all of Latin America. CAN YOU CONSIDER DONATING AGAIN TO HELP US IN THIS VITAL WORK? As you know, we are all volunteers and every dollar our small organization receives goes directly to helping families and young children.
Thank you very much.
Tom Carter
You can see more of our work on our website: Agua Pura Para El Pueblo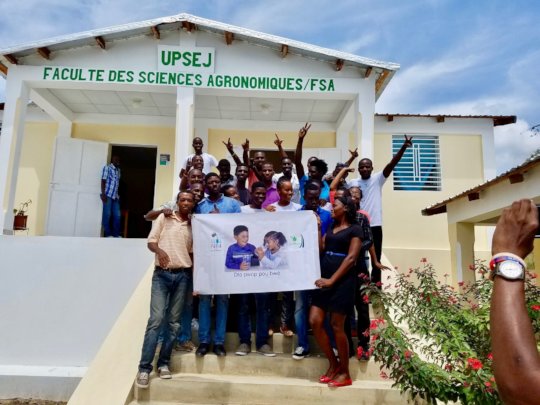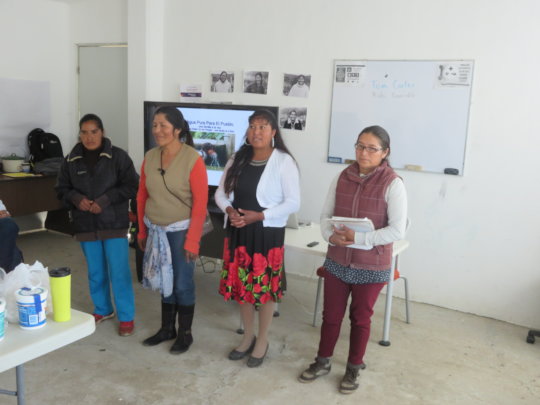 Ganzda is a typical small community in Central Mexico. Families raise chickens and have small plots for growing vegetables. There is electricity but no sanitation, gas or reliable water, they cook on wood stoves or open fires. Many households are headed by women, their partners have had to leave in search of work, either on the big industrial ranches or going North to the US to work in temporary agricultural jobs. In the men's absence, the women have taken responsibility for their community and their families.
Agua Pura helped the women of Ganzda test their own drinking water for contamination, and showed them how they can protect their families from water borne diseases. They studied hard about other ways that families can protect themselves, from cooking and storage of food, to hand washing and basic sanitation and they helped each other learn. We provided them with Water Pasteurization Indicators as an inexpensive way to purify their drinking water.
Our work is simple and inexpensive but proven effective. Rather than big expensive projects that only help a few families, we can reach thousands and help other non-profits carry on after we leave. Our non-profit partner Un Kilo de Ayuda is committed to distributing over 3000 more Water Pasteurization Indicators (WAPI) this year, and we will support them in their effort.
Can you consider making an donation to Agua Pura to help continue and expand our work, until the families in communities like Ganzda and every other family we can reach has safe drinking water? A $50 or $100 dollar donation has a huge impact on our programs, but every dollar counts and is put to good use!

We would be happy to send you a WAPI so that you can see for yourself how this lifesaving, water purifying device works. Write to me and I'll send you one.
Thanks so much for your support.
Tom Carter
tom@aguapuraparaelpueblo.org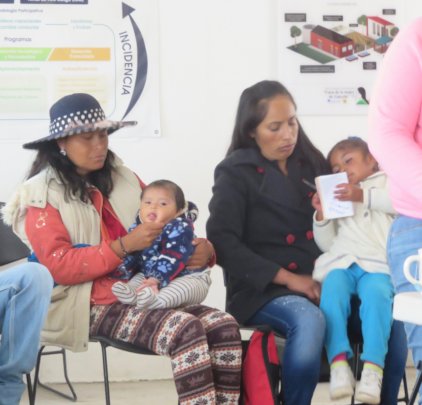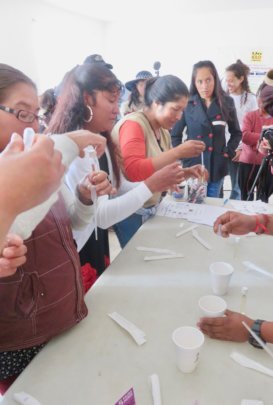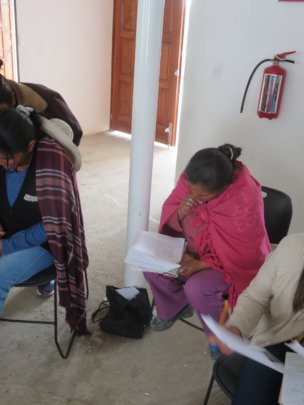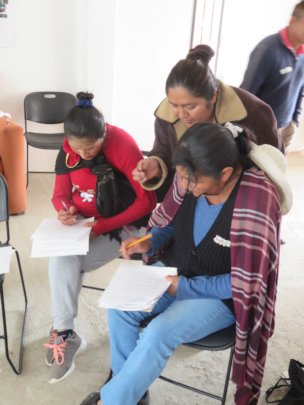 Links: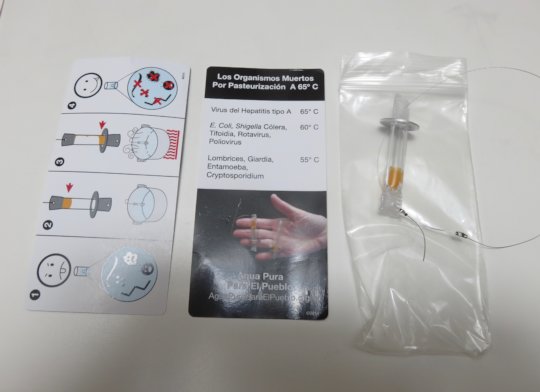 What is a WAPI? The strange sounding name comes from the initials "WAter Pasteurization Indicator". It's a small plastic tube that contains a special wax. The wax is formulated to melt at the temperature of Pasteurization, about 160F. Pathogenic organisms such as bacteria cannot live at that temperature. When water or milk or other liquids are heated to 160F any bacteria in them are killed and the liquid is "pasteurized". Virtually all harmful bacteria, viruses and other organisms are easily killed by pasteurization, including TB, Cholera, Typhoid, Hepatitis Type A, E. coli and many others. If we place a WAPI in the water and heat the water until the wax melts we know we have killed any harmful organisms that might be in the water and it is now safe to drink.
Pasteurization is a simple, safe technique that has several advantages over other water purification methods. Boiling water also kills pathogens but takes more time and higher temperatures. Some people dislike the taste of boiled water. Pasteurization temperature is lower and safer and does not affect the taste of the water. There are savings in fuel costs and water can even be pasteurized in a simple solar reflector oven.
Adding chlorine in tablets or even simple household bleach will also make water safe to drink, but again some people dislike the taste or find that the cost or supply is a problem.
Many other methods have been advocated for purifying water, including various filters, sunlight UV disinfection and electrical currents, but all have issues with cost, reliability, practicality, or durability.
The WAPI is a very simple, inexpensive device that is easily understood and adopted by families around the world and can be reused thousands of times. For over 10 years Agua Pura has been teaching local communities throughout Latin America about how to test their water for contamination and and how to purify it using WAPIs or other methods. Our original goal was to distribute 1000 WAPIs and we have since passed that goal many times over. Our partner organization, Extra Mile Miinistries that makes the WAPIs we use, has distributed many thousands of highest quality WAPIs throughout the world. They have also developed special equipment to manufacture them more efficiently and now with them we are establishing programs in different countries to make WAPIs there, so that many more thousands can be provided to families.

Supporters of our program such as you have made our work possible, thank you so much! Can you make a special contribution to Agua Pura to help make and distribute more WAPIs? We would really appreciate it!
Would you like a WAPI for yourself to see how they work? Please write to me and I will send you one! They're great for camping and emergencies and you will see how your support of Agua Pura is helping to save lives.
Thanks again,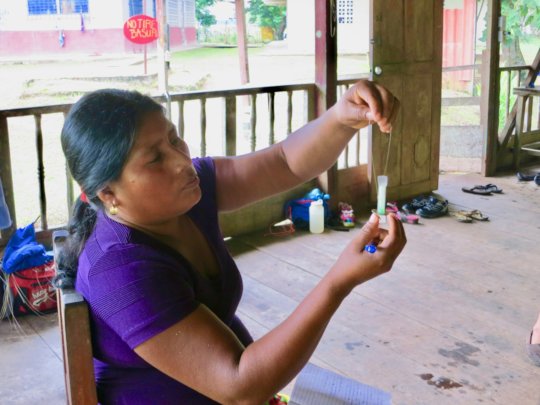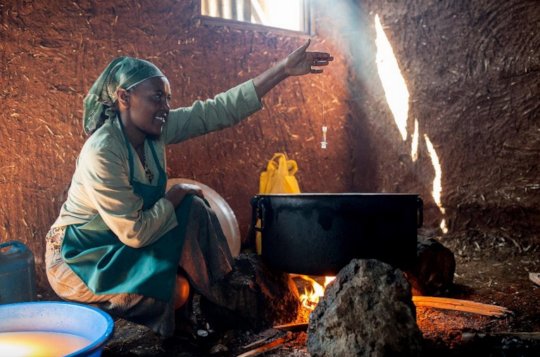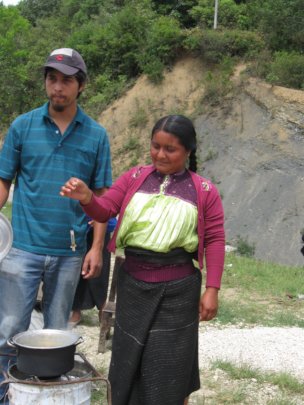 WARNING: Javascript is currently disabled or is not available in your browser. GlobalGiving makes extensive use of Javascript and will not function properly with Javascript disabled.
Please enable Javascript
and refresh this page.