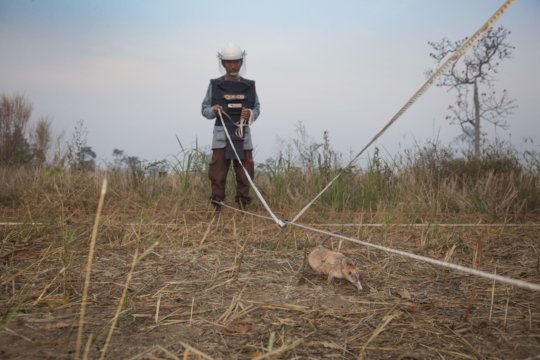 It's time for your HeroRAT update!

The Goldman Sachs Gives rat continues to do well in the field with some great numbers for the second quarter of the year 2018.

In the months of April to June your HeroRAT cleared a whopping 5820 square meters of land in 19 days. Working a total of 839 minutes across the quarter, they discovered 2 AP directional mines and 1 item of unexploded ordonnance.

It's thanks to the work by your HeroRAT that we're able to continue our life-saving work in Cambodia where at least 26 million explosive sub-munitions were dropped during the Vietnam War, mostly in eastern and north-eastern areas bordering the Lao People's Democratic Republic and Vietnam. The bombing is estimated to have left between 1.9 million and 5.8 million cluster munitions remnants.
Over 64,000 landmine and other Explosive Remnants of War (ERW) casualties have been recorded in Cambodia since 1979; with over 25,000 amputees, Cambodia has the highest ratio of mine amputees per capita in the world.
With their sensitive nose, the Goldman Sachs Gives rat can check the area of a tennis court in just 30 minutes, a job that would take a deminer with a metal detector up to four days.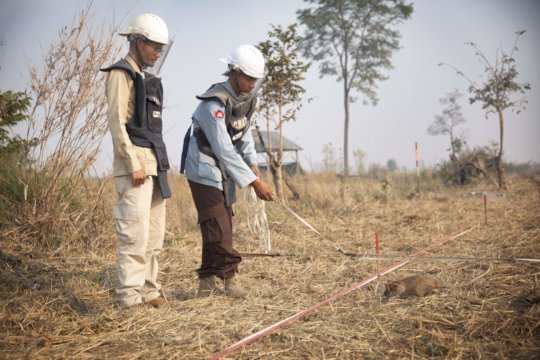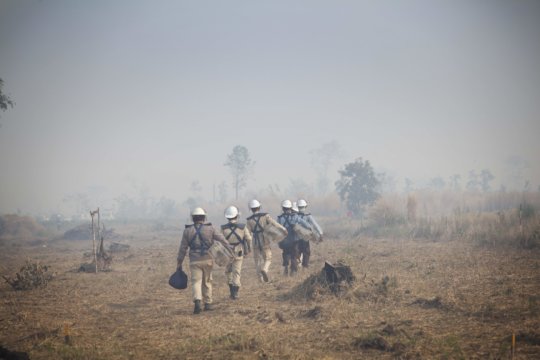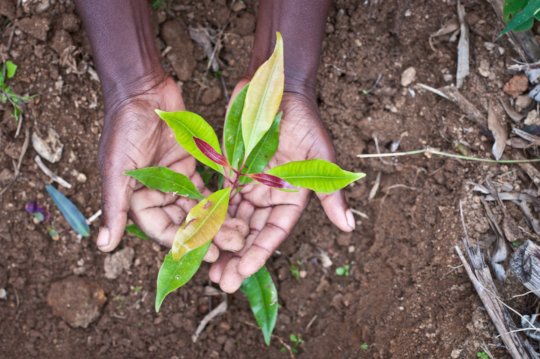 Welcome to our latest update!
From April to June 2018 our main focus was holding training sessions for staff, farmers and local communities as heavy rainfalls and a longer rainy season, followed by a dry period made transplanting trees in the mountains difficult.
Valuable training sessions were held regarding nursery and tree management in the village of Kisosa. The main focus of the training was the management of seedlings whilst in a nursery setting all the way through to transplantation into the field. As a result of the training, we've been able to identify that further steps can be taken to better the record-keeping of the seedlings which are transplanted.
In Choma village, we were delighted to see that one farmer has successfully planted over 250 seedlings of acrocarpus fraxinifolia and albezia rebbeck; some of the trees were planted close to river banks, and others as boundaries around his farm. The next steps for the nursery in Choma are to ensure that tree seedlings which are ready to be transplanted are taken by farmers at the right time to ensure optimal transplantation and successful growth.
Due to the upcoming dry season, further transplantations will take place in September 2018 with several indigenous species to be included – at the moment the main trees in the area are pines, acrocarpus, cloves, and albezia.
It's thanks to wonderful donors like you that we're able to continue to educate and collaborate with local farmers and communities, introducing organic farming programmes & sustainable conservation projects to village communities in the Uluguru Mountains in Tanzania.
Thank you!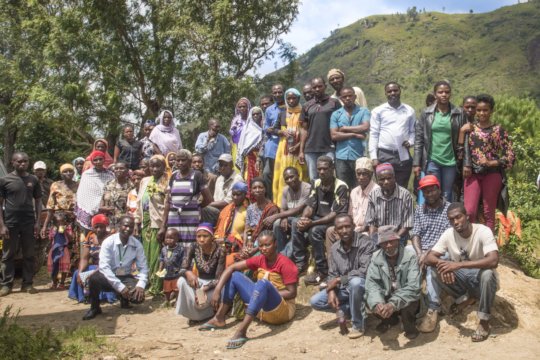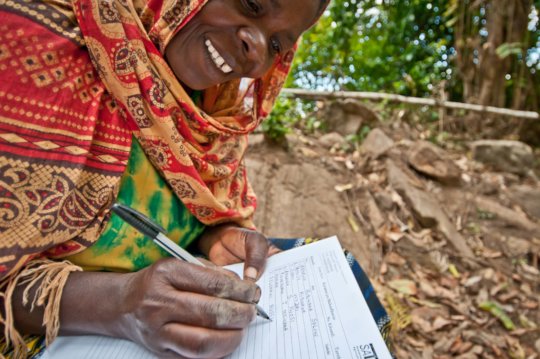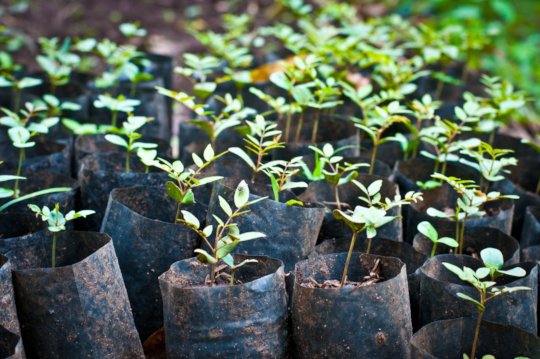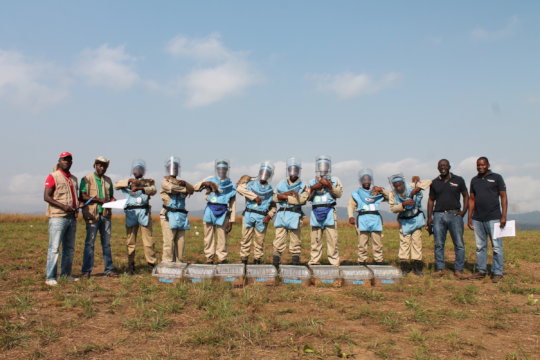 This month, APOPO hosted two representatives from Angola's national demining authority the National Intersectorial Commission for Humanitarian Demining and Assistance (CNIDAH), for the independent, external double-blind testing of 16 freshly trained and newly imported mine detection rats (MDR).
The two days of testing were held in a former minefield previously cleared by APOPO with the assistance of now retired MDR. The test area had been specially prepared by CNIDAH the month prior with deactivated landmines planted for the MDR and their handlers to find.
The accreditation is "double-blind" because the MDR and the handlers are unaware of the locations of the targets, which are known only to CNIDAH who have them marked on a map. Each of 16 MDR were subjected to a search of 200 square metres, and all 16 of the MDR correctly indicated the targets within a one-meter radius of the target, with not a single one missed. This reflects the high level of mine detection skill of the MDR and their handlers as well as the quality of the breeding and training at APOPO's Headquarters and training centre in Morogoro, Tanzania.
"I credit APOPO's training team in Tanzania for preparing a fine group of detection rats, which quickly acclimatised to our premises in Uíge, and demonstrated strong positive behaviour that is easy for handlers to recognise." Zacarias - MDR Supervisor.
"I was excited to meet the 16 new MDRs at the airport in Luanda after having waited anxiously for them since they departed APOPO's headquarters in early May. They have impressively proved themselves as Angola's next team of mine detection rats to take on our next tasked minefields in Angola. With accreditation now out of the way, as soon as we have the certificate from CNIDAH in Luanda, APOPO will immediately deploy the MDR to an ongoing task in Uíge Province located in the district of Quitexe. The minefield was a former military position and camp, and once free from all hazards, the area will used for expansion of the nearby village and for agriculture." Alfredo - MDR Supervisor.
--
APOPO sincerely thanks our wonderful donors and partners for making APOPO's life-saving work in Angola possible.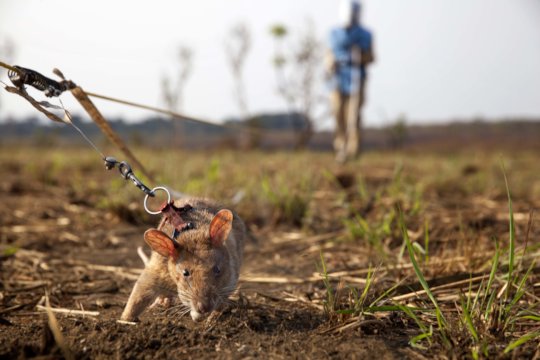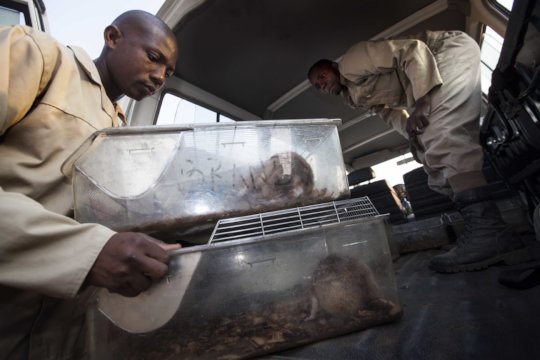 WARNING: Javascript is currently disabled or is not available in your browser. GlobalGiving makes extensive use of Javascript and will not function properly with Javascript disabled.
Please enable Javascript
and refresh this page.