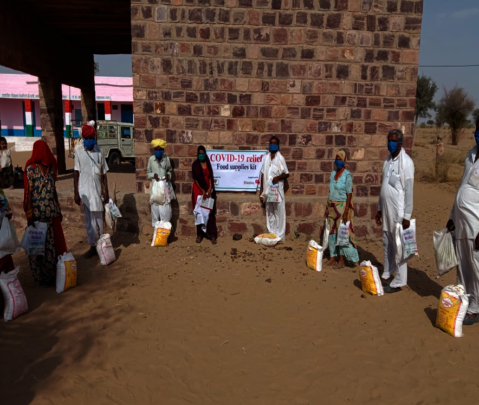 As COVID-19 has continued its spread in India and over the globe, the State of Rajasthan and the Thar Desert in India have also been impacted quite significantly. In India, to date, over 11 million have been infected by COVID and about 200,000 are currently active cases. About 25,000 new cases are being registered in a day. Over the last year or so, COVID has been a major challenge for the health and economy of the country.
A total of 323,000 people have been infected with COVID-19 in the State of Rajasthan. The Thar Desert has been impacted quite significantly by COVID-19. The region was first in a state-level lockdown and then India went to a full-scale national lockdown. Over this period, the livelihoods have been a serious challenge for small-scale farmers, stone mineworkers, and daily wage laborers - which are the primary sources of income for the area.
As the unprecedented public health challenges related to COVID-19 continue to spread, the evidence is firm that older people in India are facing the most challenges. Both in the context of infectivity and fatality rates, they are at a much greater risk. The fatality rate for the age group 70+ is alarmingly high compared with younger age groups. Despite older people's greater vulnerabilities being recognized, the attention on prioritizing older adults in the COVID-19 response has been far from adequate. With certain biases arising, there is an increasing possibility of discrimination and stigma against older people.
GRAVIS is one of the oldest and largest NGOs in the Thar Desert and covers over 1,300 villages with its work. Over the last 37 years, GRAVIS has reached a population of over 1.3 million, and it has supported the capacity-building of over 3,500 Community-Based Organizations. GRAVIS has been a HelpAge Network Member for many years and has received funding support from HelpAge for various needs and projects.
In September 2020, HelpAge USA helped to raise funds during the GlobalGiving Accelerator that allowed GRAVIS to continue its COVID-19 relief efforts in the Thar Desert region, Rajasthan, India. Thanks to donors, GRAVIS was able to conduct the following activities in February 2021,
1. Distribution of 235 Food Supplies Kits
These kits were distributed to older people and their families. Each kit contained food supplies that would last for about 20 days for a family of six. These kits contained wheat flour, lentils, cooking oil, spices, and matchboxes.
2. Distribution of Hygiene Kits
235 older people were given hygiene kits to remain healthy and protected from COVID-19. Each kit had supplies for up to 2 older people in the family and would last for 45 days.
All of these kits were given to older people in the Jodhpur District Villages which are remotely located, and drought-impacted. Members of the Village Older Peoples Associations (VOPAs) prioritized the individuals who needed these kits the most. Social distancing and hygiene measures were followed during the distribution of the kits. GRAVIS team members carried the kits to villages.
Food and hygiene kits are of great use to older people during this time. Food supplies would support the family for at least three weeks at a time when supplies are low. Hygiene supplies will last about six weeks. 470 older men and women and about 1,800 family members have benefitted from the activity.
HelpAge USA and GRAVIS are deeply grateful for the donations made to support these efforts. We'll continue to provide updates on the work as GRAVIS continues its COVID-19 response.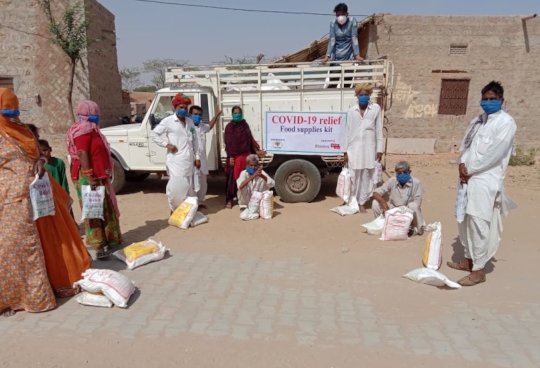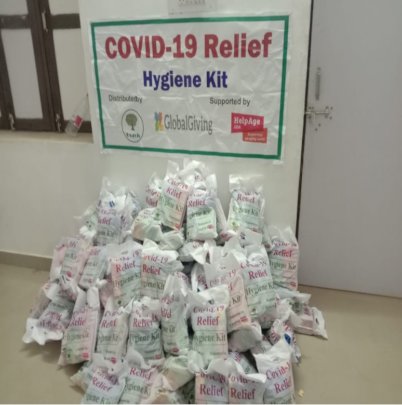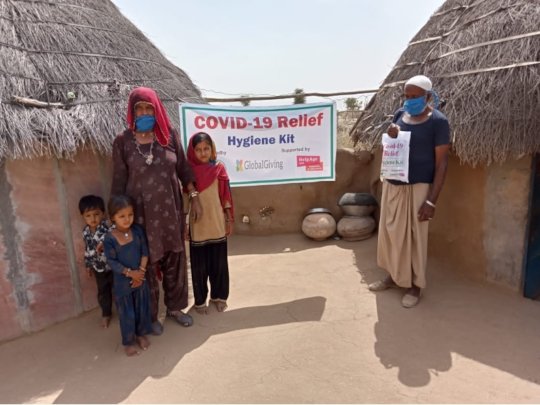 Links: