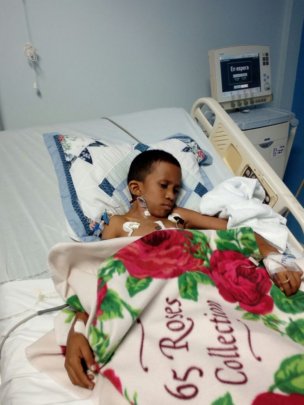 We are grateful for your commitment to helping NY-based Surgeons of Hope through GlobalGiving. Opened in 2012, our new pediatric heart center in Managua continues to strengthen its readiness to tackle any surgical challenge. Also, as you know, this progress has not happened overnight, but rather steadily due to the unflagging efforts of our hospital directed Dr. Gerardo and his medical team.
After years of progress children pictured in this report can receive complex open-heart surgery at the hands of the local team, operating ably on their own. Little 4-year-old Angel, for example, was brought to our modern heart center by his mother, Teresa, all the way from Matagalpa where they live in poverty. An 80-mile journey is arduous lacking the benefit of comfortable public transportation (if they had the fare) or good roads. But, once the distance is covered, care is waiting for them at no cost to the patient or his family.
Surgeons of Hope is a small organization, dependent upon the help of donors, large and small. Our donations aid our program to continue the progress you see in the photos. It is as simple as that. You, our GlobalGiving donors, have been such a large and generous part of what we have accomplished…what you see in the photos is what you have helped to bring about.
If you are a relatively new donor to Surgeons of Hope, then you can appreciate how we at Surgeons of Hope are fulfilling our mission to bring advanced heart surgery and treatment to Central America, notably beginning in Nicaragua.
This month we will be sending an echo-cardiograph machine to the pediatric heart center in Managua to help with the steady stream of little patients needing screening and monitoring; and we have been able to purchase some much-needed syringe pumps. In August we are sending another surgical training team for a week, and in October, another surgical team will go from the children's hospital in Madrid, Spain.
We thank you deeply. And, although the kids we help do not know how the progress has come about and how Surgeons of Hope has helped, it is enough to know that we, together with you, made the difference.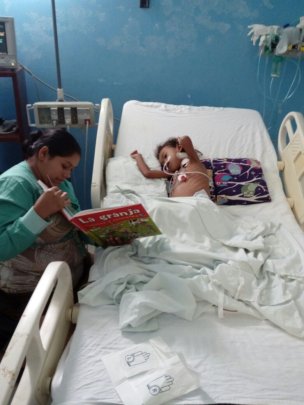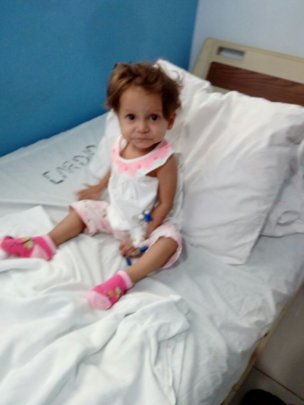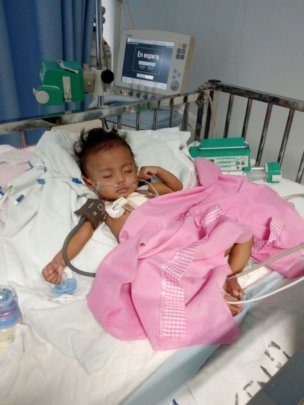 Links: