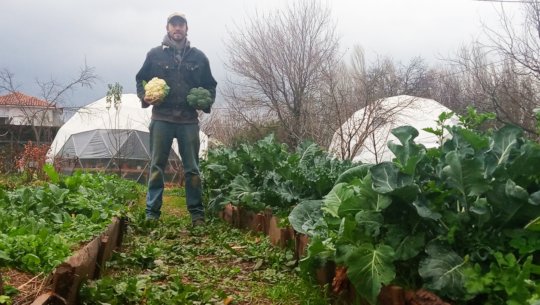 Greetings from Lesvos!
The farm is flourishing and much has happened in the last few months, but first, a brief situational update. The last quarter of 2020 brought unprecedented challenges to much of the world and Lesvos has been no exception. COVID restrictions have weighed heavily on the island and its people, locals and refugees alike. Movement and gatherings have been severely restricted, which has hampered our ability to deliver the permaculture design courses as planned. Nevertheless, while the virus has slowed much of the world around us, Sporos has been hard at work growing produce for those in need and preparing the farm for activities in the coming year.
When they return, our students will enjoy expanded and improved educational spaces, with new garden areas exhibiting many different growing and building techniques, improvements to our outdoor teaching area and two new geodesic domes, a classroom and a greenhouse. We have strengthened our infrastructure to support larger numbers of participants by installing more outdoor compost toilets, showers and a rain harvesting system for our main building's roof. We have also designed and soon will implement a new system that will collect all greywater produced on site and filter it naturally with reed beds so that it can be used to water the garden. As with all our projects, these improvements were created according to permaculture principles and serve to help us reduce our waste and fulfill not only a functional purpose, but also an educational one as students experience these systems in action.
Alongside facility improvements, we have also begun preparing course content for online delivery, so that we can also reach those who may never be able to visit the farm, whether they're just down the road or across the world. Also, this fall we started a collaboration with the Refugee Outreach Collective, providing educational support to their Sustainable Agriculture students in Dzaleka refugee camp in Malawi as they embark on the first growing season in their new community garden.
Your donations have been crucial in helping us through this challenging time and we are very grateful for your continued support. With your help, we have hosted two full-time refugee interns, one of which is still with us after five months. We have held an on-site introduction-to-permaculture course with 16 students, grown hundreds of kilos of fresh organic produce, saved and shared many traditional heirloom seeds and grown 100 oak trees that we will soon be planting. We were also delighted to support the local community by donating 12 computers to local schools and 19 to primary school students, enabling them to continue online classes after COVID closed schools on the island.
We're excited to see the growth that 2021 will bring and are humbled and grateful to have you standing beside us. From everyone at Sporos, thank you!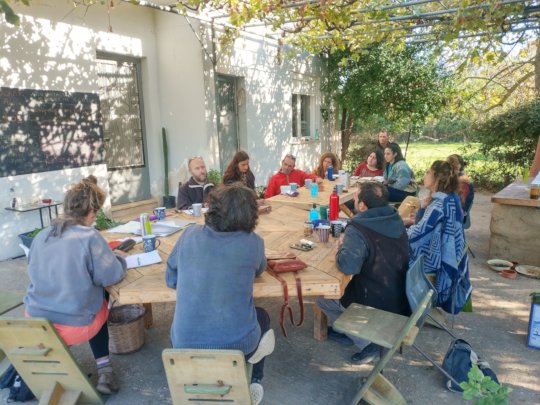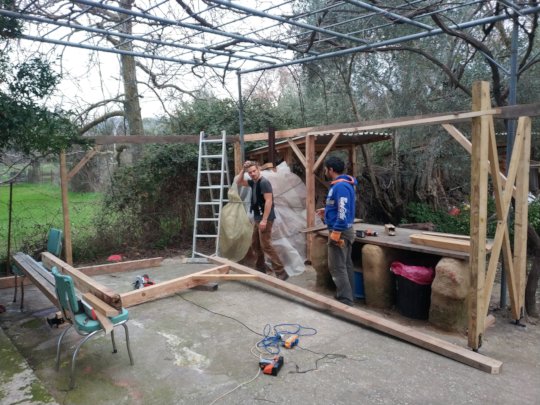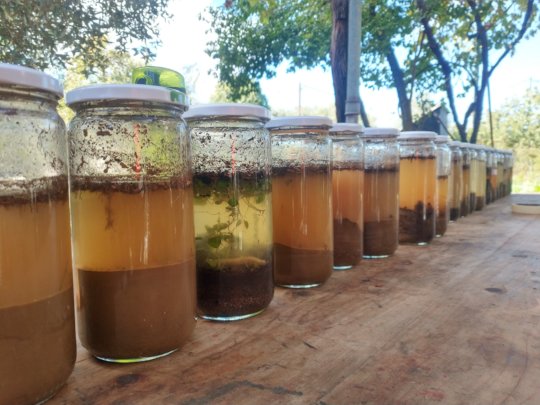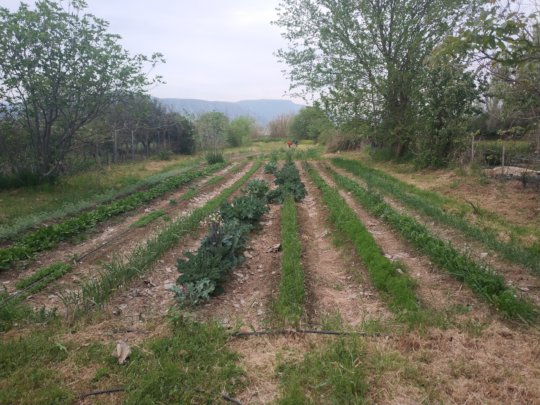 Links: