Dear Friends;
We are already in the last month of 2011! It's incredible how fast the months went by and the amount of wonderful news we have to share with all of you! With this newsletter we are closing the last quarter. We hope you are proud of the achievements we've reached together since without your help, all of this wouldn't be possible. (attached Spanish version)
HelpArgentina recognizes Sumando Manos Foundation with the Social Ambassador Awards 2011
"Sumando Manos Foundation" was recognized with the HelpArgentina Social Ambassador Award 2011 for the charity work done in Argentina since 2005.
The recognition belongs to everyone who has contributed to our cause and trusted in our organization to be the liaison between the generosity and the underprivileged children who need it. Please see below the complete social Ambassador Awards newsletter published by HelpArgentina and a link to an interview with Mr. Guillermo Donaire, Sumando Manos Foundation President, published in La Nacion Newspaper.
http://www.lanacion.com.ar/1424451-distinguen-el-trabajo-solidario-que-llega-desde-el-exterior
http://www.eldiarioargentino.com/356847-Sumando-Manos-Foundation-recibio-el-premio-Embajador-Social-2011.note.aspx
http://www.helpargentina.org/es/node/6108
http://www.helpargentina.org/en/node/6107
Achievements
Monthly pediatric visits were completed during this trimester in Los Oleros (Misiones), Las Talitas (Tucuman), Gonzalez Catan (Buenos Aires), Noccan Kani (Santa Fe) and medical services were restarted in Derqui (Buenos Aires) for the Toba community.
Six graduating students from Elementary School E.E.P. Nº 634 "Provincias Argentinas" in Fortín Brown, Chaco received medals as recognition for such an outstanding achievement. Medals will be handed out during the Graduation Ceremony.
The following schools located in Concepción del Bermejo (Chaco) have been added to the assistance plan and have received donations including clothing, shoes and toys among other things.
.Esc. Nº 671 "Ricardo Guiraldes" (670 students)
·Esc. Nº 240 "Pedro Narciso Arata (630 students)
·Esc. Nº 55 (120 students)
·Jardín Nº 89 "Joas Eleazar Moyano" (50 students)
·Jardín Nº 22 "Juan Carlos Janik" (64 students)
Santa Clara Civil Association completed a trip to Catamarca in October and to Misiones in November. The schools visited received non-perishable food items, clothing, school supplies and medicine. Children and adults received preventive and primary medical care. It was observed that a large percentage of children treated periodically over the years showed no cavities and severe malnourishment cases are non-existent.
Additionally, in one of Catamarca's schools, kitchen cabinets were repaired. The school also received a donation of a handmade volleyball net made by students from Institute Larre in Gonzalez Catan. Said net was made with 6000 recycled plastic bags. Thanks to Asociación Civil Santa Clara and all the volunteers for the extraordinary work they keep doing for more than 10 years.
Under the supervision of Teresa Donaire in Argentina, a great amount of donations were received and sent to the different schools and institutions in Buenos Aires, Chaco, Corrientes, Santa Fe, Salta, Misiones, Entre Ríos and Neuquén. Donations include items such as powdered milk, non-perishable food items, school supplies, books, toys, CDs, DVDs, clothing, shoes, medicine, first aid kit items, diapers, dental cream and toothbrushes, household items, school furniture, a wheelchair, computers, printers, fax machine, office supplies, fans, heaters, etc.
The Scout Group "DR. MARCOS PAZ" from the city of Marcos Paz donated 79 boxes with different items that were sent to the schools in Chaco.
Special Thanks to the transportation companies that sent the donations to the different provinces free of charge:
·Transportes Don Max y Expreso Jovan (Chaco)
·Transporte Vesprini (Neuquén)
·Transportes San Juan Mar del Plata (Salta)
·Expreso Petrovalle (Misiones)
·Transporte Almafuerte (Entre Rios, Santa Fe and Corrientes)
We continue to support Hogar Liguen, in Parque Patricios, Buenos Aires and School E.E.P. Nº 634 "Provincias Argentinas" with their nutritional needs.
News and Events
A new restaurant entered our program "Dine at the Best Argentinian Restaurants in Miami and Help a Child" in which every first Tuesday of each month the participating restaurants donate a portion of their proceeds. Thanks to Maya Tapas & Grill for the support! 10 restaurants are participating in the program at the moment.
The 6th and last Truco tournament was held at Manolo Restaurant. The winners played the final on December 13th. The happy winners were Cesar Shlain and Jorge Stawski. They received two airplane tickets to Argentina!
On December 13th we celebrated the end of the year party at Manolo Restaurant. We enjoyed a beautiful night surrounded by friends, music and good food. Thank you very much to all of those who participated in the event.
The Patagonian Film Festival was organized by Analia Piris on the 8th and 9th of October at the Miami Beach Cinematheque with the sponsorship of the Consulado General de la Republica Argentina and the Secretaria de Turismo de Argentina in Miami. The event presented movies filmed in Patagonia. 50% of the revenue was donated to Sumando Manos.
The event "Spirit Dance Competition", organized by the company Pacto de Sal, was held at the Manuel Artime Theater in Miami. Various dace schools from Miami Competed for $1000 gran price. Sumando Manos helped with the organization and with judge's voting. 10% of the entry fees were donated to us.
Johnson & Johnson continues contributing by donating double the amount raised by the employees during the whole through their matching gift program in USA. Thank you very much Johnson & Johnson and all the employees that since the beginning have supported our cause with their donations and participation in all the events organized by the foundation.
October is "charity month". For that reason, on the 21st, Microsoft of Broward organized a soccer tournament benefiting two Foundations selected between all the organizations they help. Thanks to the unconditional support of Andrea Comolli de Pillado, Sumando Manos was one of those two. The championship was a success and we want to thanks Microsoft employees. They showed their solidarity through donations and their participation. Microsoft matches all donations by its employees.
We are participating in a new program through the website www.crowdrise.com to raise funds with the help of marathon and triathlon runners. Claudio Vilas ran the Philadelphia Marathon on November 20th representing Sumando Manos. We would like to thank Claudio for his effort and dedication. We would like to extend a "thanks you" to all his followers that help raised over $4000 for the Foundation! The money will be used to buy food and to provide pediatric services to underprivileged children in Tucuman & Salta.
Jorge and Martin Kupferman ran the Miami Triathlon in September. Thank you very much to Jorge and Martin for breaking a sweat for us!!! We can always count on their support and solidarity.
Anyone who runs marathons or triathlon can help by giving their contact information and distributing a donation link to their followers. Their friends can show their support by donating. If you know someone who runs, please tell them about this program and give them the opportunity to run for a good cause! For info about running for Sumando Manos, call 305-938-0553 or send an email to contactenos@sumandomanos.com
On November 17 the first Sumando Manos Breakfast in Dallas took place. It was organized by Maria Eugenia Quinteros. We would like to thank all the participants for their donations. They will be used to buy food for a school in Chaco.
Our GlobalGiving project is still up and running. The costs for 2011 are already covered and we continue with the fundraising to cover 2012. All donations will be used to provide pediatric services in extreme poor areas in Argentina (Tucuman, Salta, Misiones, Santa Fe y Buenos Aires) Thanks to all the people that help us through Global Giving!!
https://www.globalgiving.org/projects/pediatric-services-in-remote-areas-of-argentina/
Sumando Manos joined efforts with the group Corazones Solidarios in an event held on November 13th. The purpose was to help the Children of Hospital Dr. Ricardo Gutierrez in Buenos Aires. 3 printers, 1 fax, school supplies, 50 paper reams and toys were collected. We also received 90 liters of milk, cookies, chocolate and sugar for our "Breakfast for the Children Campaign" in rural schools. We'd like to thanks all the participants and all members of the ENCONTRARSE Group for their constant support through all these years.
We have 3 new ways to raise funds! By downloading the GoodSearch toolbar, the cents start to add up for every search we done. The money raised is distributed from Advertising fees paid by the companies posting on the page. Without taking one cent from our pockets we can help! Don't forget to select our foundation so the money raised is disbursed to our organization! Another tool they offer is GoodShop. Using their page to buy on internet a percentage of the money expended goes to Sumando Manos; it's very simple and who doesn't shop online these days! The page is full of discount coupons from well-known companies. As if these two options were not enough, they offer GoodDining too! If you usually go to restaurants and pay with a credit card, that restaurant is probably listed on this page. You only need to register your credit card number (expiration date, cvs, or address will not be required don't worry about it) and a percentage of the tab will be credited to the foundation. You will not be overcharge for participating in this program; you only have to enjoy your lunch/dinner. While you are adding pounds you are also supporting our cause! Please see below the link to download GoodSearch. You will find GoodShop and GoodDining on the same site.
______________________________________________________________________________________________
You can now donate by text messages. Text GIVE8535 to 80088 and the foundation will receive $10. This service is only available in the US.
______________________________________________________________________________________________
The NBA is back in actions this Christmas day and Sumando Manos will have the privilege to present the "Argentinean Night" on Tuesday Jan 17 when Manu Ginobili comes to Miami with its San Antonio's Team.

To reserve tickets, please call 305-938-0553. Call now as tickets are limited and they'll be assigned on a first come first serve basis.
_______________________________________________________________________________________________
Happy Holidays everyone and the wish that for during 2012 all of us have the conviction,
enthusiasm, understanding, commitment, patience and above all love, to do everything
possible to make a better world.
Sumando Manos Foundation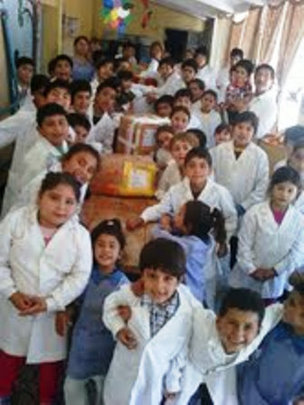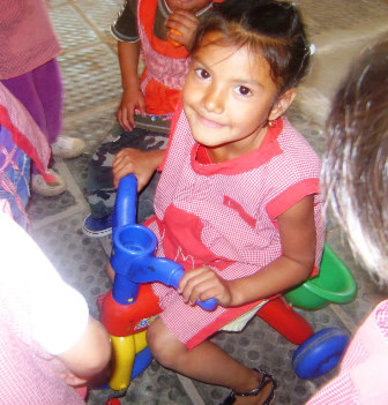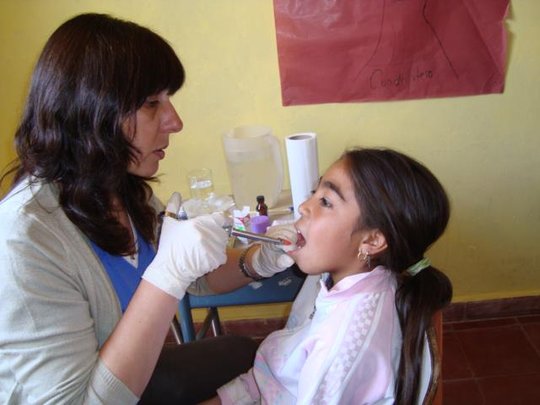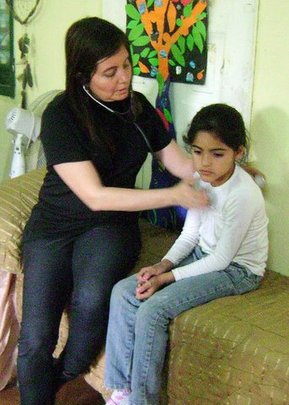 Links:
Attachments: