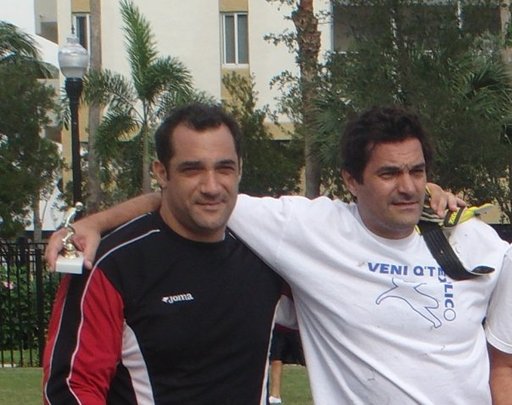 Dear Friend,
I'd like to honor the life of my brother and friend Dani who unexpectedly passed away last month. I'll dedicate this fundraiser to the installation of a drinking water well in a school that is named after our Dad - Oscar Victor Donaire - in Pampa del Indio, Chaco. This school was built in 2004 thanks to a very generous donation by the Donaire family; and I would like to add on to the welfare of the children and community by giving them the gift of safe and clean water to remember Dani. The school serves about 120 children and their aboriginal families; there are no rivers or lakes in the area only the water they collect from the rain which is insufficient to cover their basic needs and this puts their health at risk. Access to clean water, as we know it, is unimaginable for this community.
All the great things Dani did for others while on this earth, and the force of his amazing personality will live on in the hearts of everyone who encountered him. I'm heartbroken but inspired by his life, making an effort to remember that even after a tragic loss, it's possible to find hope and to help others.
For my birthday this month my wish is to continue honoring the memory of my brother Dani. To all those who accompany me during this time and would like to give me a gift, please just donate the money to contribute to the work we are doing in his memory, so his presence will continue with us through the kids that he loved and to forever remember his generous spirit to always help those in need.
Please help me make this gift of love a reality and to perpetuate Daniel's memory. 100% of your donation will be going directly to those for whom Daniel cared a lot - underprivileged children in remote areas of Argentina.
When the installation is complete, a commemorative plate will be placed next to the one honoring his father as a reminder of Dani's generous soul.
Thank you!
Guille Donaire
______________________________________________________
Querido Amigo,
Quiero honrar la vida de mi hermano y amigo Dani, quien ha fallecido inesperadamente el pasado domingo 8 de junio, y quisiera hacerlo mediante la instalación de agua potable en la escuela cuyo edificio lleva el nombre de Oscar Víctor Donaire (nuestro padre) en Pampa del Indio, Chaco. Dicha escuela fue construida en el año 2004 mediante el aporte de la Familia Donaire. Cuando se construyó la escuela -que hoy alberga 120 niños - no existía la posibilidad de hacer dicha instalación. Hoy tenemos la posibilidad de hacerla y, será en su memoria.
Todo lo que Dani generosamente hizo por otros y la fuerza de su increíble personalidad quedarán por siempre en nuestro recuerdo y, en los corazones de todos aquellos que lo conocimos. Con una tristeza enorme pero también inspirado por el ejemplo que fue su vida, hacemos un esfuerzo para recordar que aun ante una pérdida tan trágica y dolorosa, es posible encontrar esperanza y así ayudar a otros.
Para mi cumpleaños este mes mi deseo es continuar honrando la memoria de mi hermano Dani. A todos los que me acompañan a mí y a mi familia durante este momento, muchas gracias, y si desean hacerme un regalo, por favor simplemente donen el dinero para contribuir a la obra que estamos realizando en su memoria, para que su presencia siga con nosotros a través de los chicos que el tanto quería y para recordar su espíritu generoso para ayudar siempre a quien lo necesitará.
Por favor ayúdennos a hacer realidad este regalo de amor para que con esta obra quede perpetuada su memoria. El 100% de sus donaciones será destinado directamente a aquellos a quienes Dani siempre ayudo - los chicos menos privilegiados en zonas rurales de Argentina.
Posteriormente a la instalación de agua potable, se colocará una placa conmemorativa junto a la de su padre, honrando el espíritu generoso que siempre caracterizó a Dani. Gracias!
Guille Donaire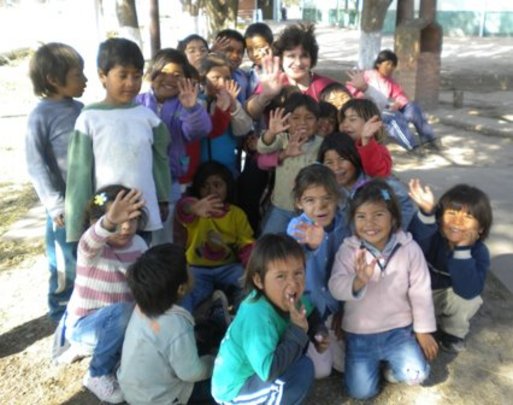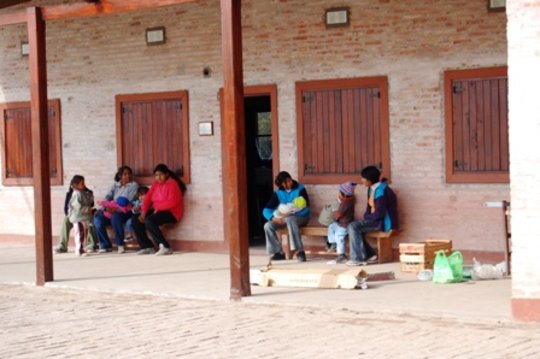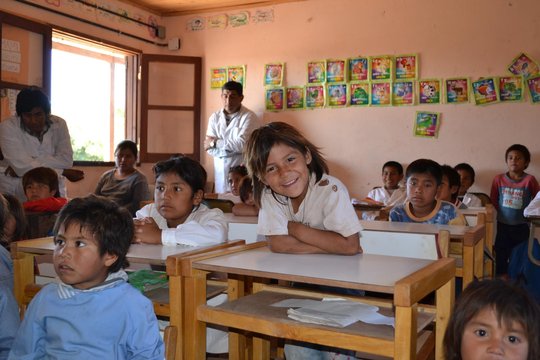 Links: