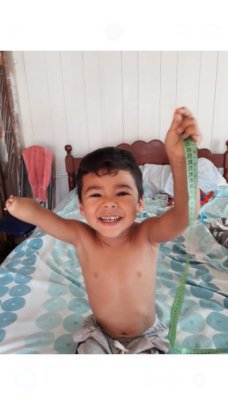 As you already know, Sumando Manos mean "Joining Hands". Nothing more literally connected to our friends than our new project.
We are now helping Joaquin Vergara, an 18 year old student, to print hands in his brand new 3D printer to children that were born without a hand.
Since a few years ago, Joaquin has been printing new hands for free to children that need it, and it was time to upgrade his equipment. Sumando Manos has provided Joaquin a brand new 3D printer in order to help more children in need.
Though his network, Joaquin recives several requests for new hands, which he prints for free, and the new beneficiary will be Amir, from the province of La Rioja, in Argentina (picture attached).
We wish Joaquin the best of luck as he helps more and more children get that movility they desperately need.
Sincerely,
Sumando Manos Foundation