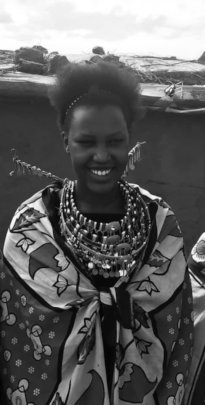 Pulei is one of the four very deserving girls who joined Sports For Change this year. She lives in Mt. Suswa conservancy. A very beautiful place but also very remote. The nearest small town is 3 hours away. They have a public transport once a week, they walk most of the time to the centre and back home.
Pulei worked hard in her studies, passed with flying colours got an opportunity to join Oletipis girls, a national school in Narok, but got stuck at home due to financially difficulties. Her dad has been admitted in hospital in Nairobi for three months and none of her family members have gone to visit him. "We don't have money and it it is too far" she said. She sat on her bed at home and told me, "I will sleep on a mattress tonight" she has been sleeping on cow skin all her life. That alone brought a big smile on her face. The things we get for granted is a blessing to others.
To get to her place we needed a strong car. We reached out to our members on facebook and got a breakthrough when pastor Benjamin from Change point Dc Karen –Kenya came through. He left his house at 5am and we left Nairobi by 6am. We went through the hills and reached the conservancy in good time. Pulei and her whole family were waiting eagerly. I could see the delight in her face when she saw us. She couldn't really believe strangers went for her at home to rescue her and take her to school. Her father got 3 wives and 17 children. She is the first born on the second wife. This is very common in Maasai families. Hey mum gave us some tea, they get milk for free from the community, her father lost all cows and goats during famine session in 2017.
Pulei is really friendly and very easy to connect with. She took me in her mothers house, where they also sleep. A small hut with two small rooms. Spme of them sleeps on a couch like bed in the room they use as kitchen. There was no mattress neither a blanket. They use cow skin as the mattress and a leso as a blanket.
We set out to take her to school and mother accompanied us. Driving through Mt. Suswa and the conservancy was very beautiful., The views were spectacular. We got to the main highway and our car stalled. We tried everything we could but nothing worked. Time was running out. Pulei her mother and I got in a public matatu and got her in school. We left Pastor Benjamin taking care of the car.
She was admitted her dream school and was over excited. She looked different and beautiful in her new school uniform. We were happy we gave her a chance to shine regardless of her parent's financial status.
We still had one big challenge on our shoulder. The car couldn't move and we had to take a public matatu back to Nairobi. It was already late and getting a matatu was not easy. After waiting for more than an hour. We decided to pay the driver extra money to depart instead of waiting for more people. We got Nairobi very tired but very satisfied. What seemed like a small car problem made Pastor Benjamin follow up for the next 2 weeks. He went to Narok more 5 times. A lot of time and money was used but finally he got the car fixed. This made me realize, we need to raise more than just school fees.
We came up with a campaign and dubbed 'Club 300. We recruiting donors who can donate 300usd a year. You can pay this monthly (25 usd) as a recurring donation This will support our work and allow us to assist MORE brighter and financially disadvantaged students. Yes! By keeping aside only one dollar a day you can be part of our big success stories'
We look forwrad to welcoming more donors.
.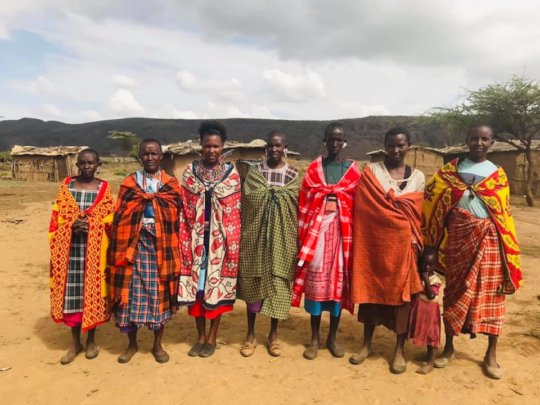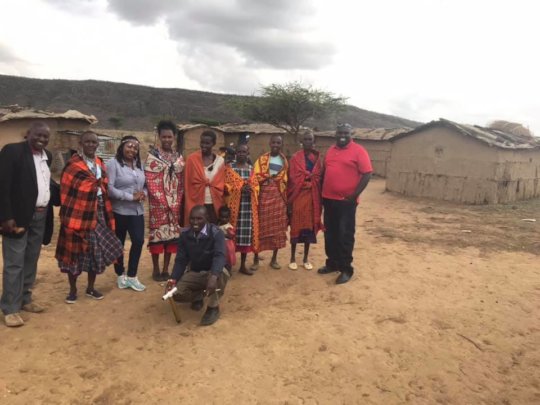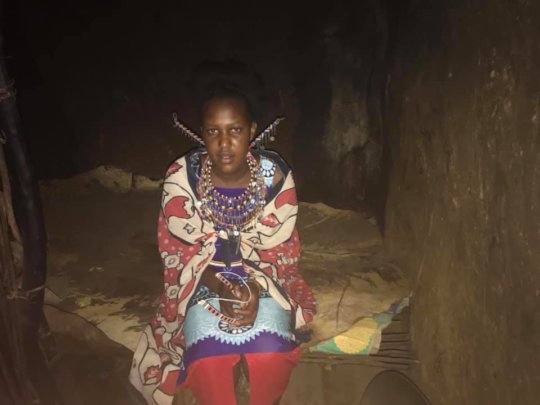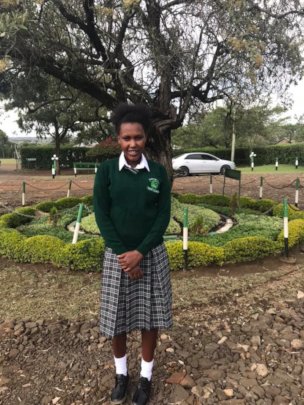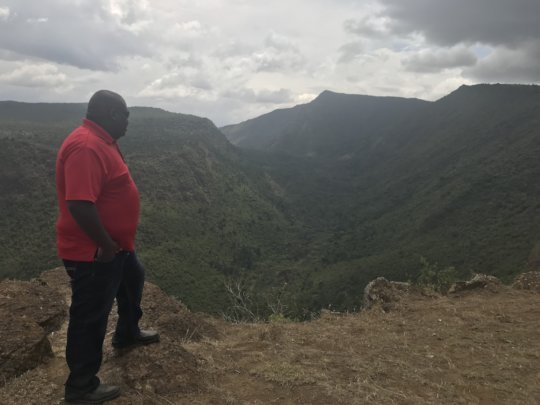 Links: