Mentor Mothers' Exciting New Role:
Earlier this year, 24 Mentor Mothers and Site Coordinators in South Africa participated in a five-day workshop that was a mothers2mothers (m2m) first. In addition to focusing on the prevention of HIV from mother to child, they received training on how to support HIV-negative women and provide education and referrals on a wide range of health issues, including cervical cancer, TB, malaria, and nutrition. Read more here.
Gloria's Adventures in Europe:
Gloria Ncanywa – a former Mentor Mother who now supports the South Africa Programme Team at m2m's head office in Cape Town -- travelled to Geneva and London in June for 10 days. While most of her time was spent meeting current and potential m2m supporters and talking about the lifesaving work that Mentor Mothers are doing, she also had time to take in some sights, including one that she never expected -- a pack of nude cyclists riding through the streets of London. Read more here.
m2m Reveals Refreshed Vision and Mission:
As Mentor Mothers' roles evolve through m2m's Enhanced Programme Model (story above), so too is the language that guides and motivates our work.

Earlier this summer CEO Frank Beadle de Palomo unveiled a refreshed vision and mission for m2m that reflect the inspiring new responsibilities of Mentor Mothers as essential frontline healthcare workers. Read more here.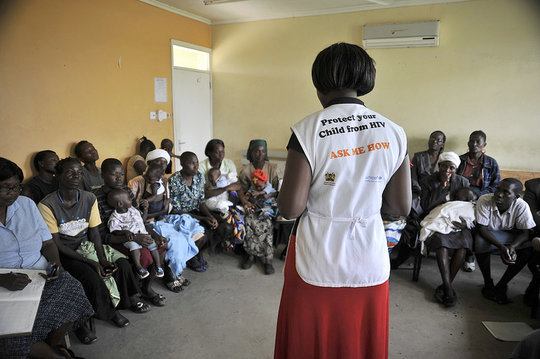 An m2m Success Story: Preparing for Post-election Violence in Kenya:
On March 4, 2013, droves of Kenyans cast their votes in one of the most anticipated general elections in the nation's history. It was the first time the country went to the polls since the hotly contested election five years ago that resulted in unprecedented levels of violence, the loss of over 1,200 lives, and difficulties getting the most basic services in the period that followed. mothers2mothers' (m2m) country office in Kenya was concerned that its HIV-positive clients would not be able to access the critical medicine and support needed to keep them and their babies healthy. To make sure that didn't happen, m2m set up contingency plans and was the only PMTCT (prevention of mother-to-child transmission) organisation to stay open in the two weeks following the election. Read More.
In Appreciation of Fathers

mothers2mothers (m2m) knows that without fathers, there wouldn't be mothers! In fact, fathers can do so much to help their partners stay healthy and keep their babies free of HIV. Take Robert Kankati in Uganda, whose wife found out she was HIV positive while pregnant. Watch his story here.
m2m's New Partnership with Influential Bloggers
What do bloggers who write about culture, travel, home decorating, parenting, work, healthy living, fashion, and beauty have in common with the HIV-positive women we work with in Africa? They care deeply about promoting healthy motherhood and making sure that every child everywhere is born free of HIV. This team of eleven accomplished bloggers is supporting our mothers in Africa with an exciting new monthly blog on our website, called m2m Mums the Word. Read more here.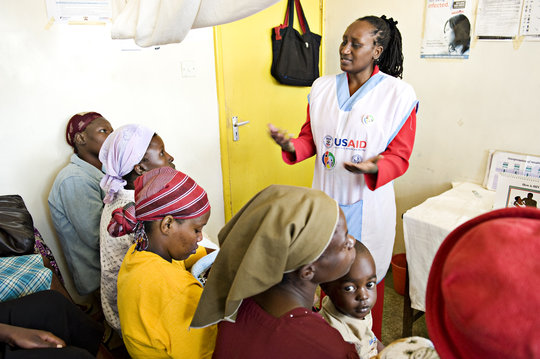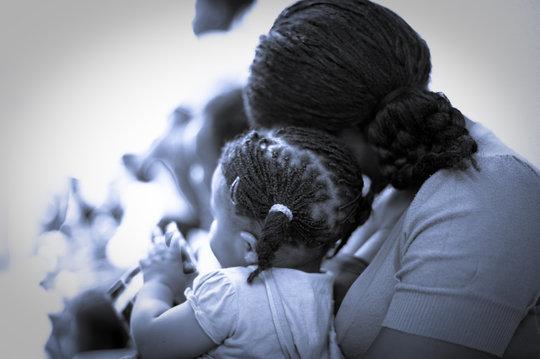 Why We Do What We Do
One of the greatest rewards at mothers2mothers (m2m) is seeing a mother and baby who are healthy and excited about the future because of the support and information they received from our programme. We met Delisile Dlamini, her husband and 14-month-old daughter earlier this month at their small house in Manzini, Swaziland. Her story shows how Mentor Mothers are changing the lives of mothers and families throughout sub-Saharan Africa.
Watch a video from one of our moms!
Country Focus: Swaziland's Unexpected Success Tackling Paediatric HIV:
Khanyisile Mavimbela (pictured on right) took her first HIV test when she was in her late twenties, unmarried and pregnant. Shocked when the results came back positive, she worried she would infect her baby with the virus. She felt scared and alone, and didn't know where to turn for help.
Khanyisile's story is all too common in Swaziland, a small landlocked kingdom nestled next to the Lumbombo Mountains and bordered by South Africa and Mozambique. The country's unfortunate claim to fame is that it has the highest rate of HIV in the world. Read More
m2m Launches Exciting New Regional Project with USAID
mothers2mothers (m2m) has launched a new regional project with the United States Agency for International Development (USAID) that has the potential of bringing our lifesaving peer education and support services to countries throughout Southern and Eastern Africa, the region hit hardest by the HIV/AIDS epidemic. The project, called Mentor Mothers Reducing Infections through Support and Education (RISE), is the first regional partnership between m2m and USAID. Read More
WARNING: Javascript is currently disabled or is not available in your browser. GlobalGiving makes extensive use of Javascript and will not function properly with Javascript disabled.
Please enable Javascript
and refresh this page.