We all know these are unprecedented times. But while States in America are beginning to open up so that life can go back to normal, life in Kenya is still very much at a standstill. At the beginning of June, the President of Kenya ordered that the country will stay in lockdown for another 30 days. There is a nation-wide curfew that makes movement difficult. Markets have been closed for months to mitigate the spread of the virus. Food is scarce and the prices have skyrocketed thanks to a locust infestation. And to top it all off, there's been extreme flooding that has washed out roads and devastated crops.
Due to the closure of schools because of Covid-19 and the danger of spreading the virus if we were to bring together builders to work on constructing another toilet, we have had to put our project on pause. As soon as things open up and we believe it is safe to do so, we will resume our project and begin building the second toilet.
In the meantime, that does not mean we aren't doing anything. After doing a small-scale food distribution in April, we realized how crucial this effort was. During the months of June, July, and August, we are focusing our regular program funding on keeping the 36 families that we support alive through monthly food and sanitation distributions. Each monthly package will include 50lbs of corn flour, 8lbs of green grams, and one gallon of cooking oil, as well as face masks and hand washing soap. The cost of one of these packages, one month's worth of food, is roughly $60. In the pictures attached, you will see documentation of the first of our distributions which happened earlier this month.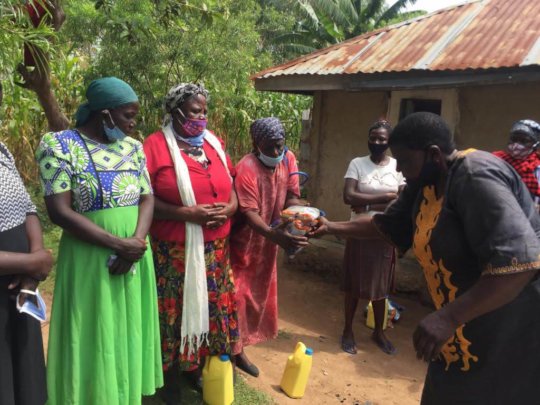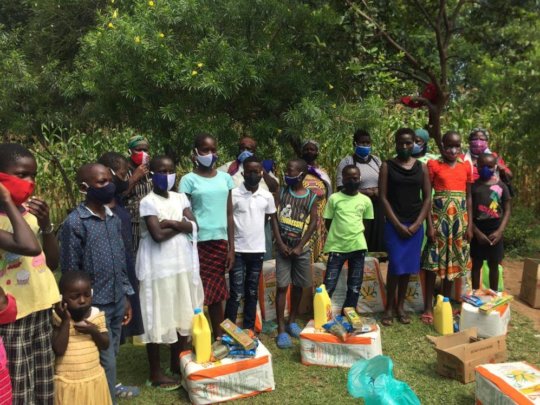 In April of 2019, Nehemiah's Restoration was approached by one of the local area Chiefs of western Kenya. He requested our assistance with a school in his area of responsibility. The school he took us to, with almost 250 students in attendance, had no toilets of its' own. The students and teachers alike were forced to use the singular latrine at a neighboring church, which was quickly filling. At times the students would simply go in the bush. While the school had many other needs, the Chief and Headteacher both assured us that this was the greatest, as it posed a serious health threat to everyone at the school.
Thanks to the generous support of donors like you, we raised enough funds to build TWO six-stall toilets (one for the boys and one for the girls) and we couldn't be more grateful! As soon as the funds arrived, we got to work. Headteacher Helen has been extremely helpful and has facilitated the building of one six-stall toilet already! We are very thankful to have gotten to work with such a determined, self-sacrificing individual who made this first part of the project such a success!
Attached, you will see pictures of the process of building the first six-stall toilet, from the foundation, to the framing of the building, to Headteacher Helen receiving a check from our Founder and President Rob Bollinger, to finally, the completed structure.
Again, we would like to say thank you so very, very much for actively supporting the education of these children! Your gift has already ensured that these students will not miss any more school because of health related issues caused by the lack of a clean toilet.
THANK YOU!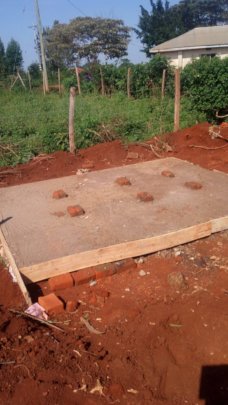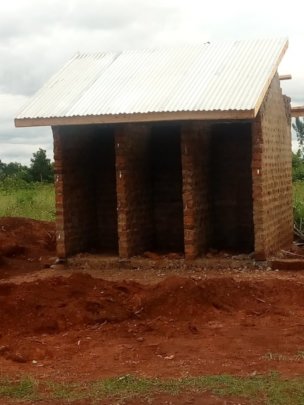 WARNING: Javascript is currently disabled or is not available in your browser. GlobalGiving makes extensive use of Javascript and will not function properly with Javascript disabled.
Please enable Javascript
and refresh this page.