The "18 by 18 Challenge" was our very first social media fundraising campaign focused not only on raising funds, but also growing our network, while continuing to raise awareness of orphaned children's plight when losing their parents due to HIV and AIDs. Each time someone participated in the challenge, they were asked to nominate friends of theirs who might not have even heard of Nehemiah's Restoration to participate as well. We were very excited to get to interact with new people in this way and to see NR's audience grow!
We also successfully developed over $6,000 in new funds! These funds will be used to start new support groups this year as they take in even more orphans by assisting the families within these groups in becoming self-sustaining in the years to come. Thank you for coming alongside us and this project!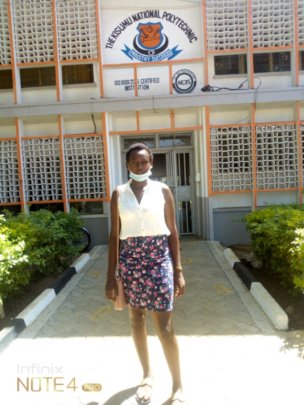 In January of 2021, Kenyan schools opened for in-person learning after being closed since March 2020. There were many difficulties to be worked out as schools navigated how to pick up where they left off with the school year. During the time they were closed, many schools tried to implement online learning. However, as a good majority of their students did not have internet, or even computer access, this proved to be very difficult. There will be a lot of learning to make up as they resume school this year. We are excited to see students back in school and are hopeful that life will go back to normal soon. With this new development, we are extremely hopeful that we will be allowed to resume our project and build our final toilet soon!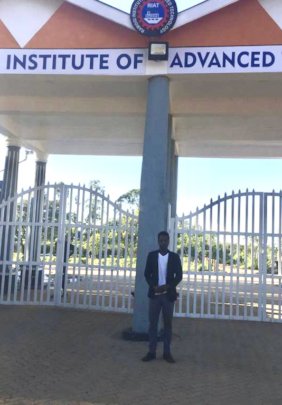 After the support we received from donors like you which enabled us to hold 3 successful monthly food distributions at our two centers, the 36 families we support suggested that it was time for them to be looking into ways they could support themselves. Kenya began to open up with a less strict curfew and more businesses were allowed to open again. We realized we could start to move away from a disaster relief program, to something that would empower these families to be more self-sustaining. With collaboration from the families and centers, it was decided that we would transition from distributing food supplies to seeds and supplies for farming. Each family was given seeds to grow corn and beans along with a little bit of fertilizer. These supplies will help the families be able to sustain themselves. If they can grow their own food or even sell their crops, it will put them in a place where they aren't necessarily dependent on jobs that could any day disappear because of COVID.
We are extremely proud of the effort these families have put in to become self-sustaining again and are eager to see the fruit of their labor (literally and figuratively)! Thank you for the role that you have played in helping to hold up these families during an extremely critical time of their lives. You are the reason they are now able to move towards providing for themselves and they have expressed to us how very grateful they are. Thank you!
WARNING: Javascript is currently disabled or is not available in your browser. GlobalGiving makes extensive use of Javascript and will not function properly with Javascript disabled.
Please enable Javascript
and refresh this page.