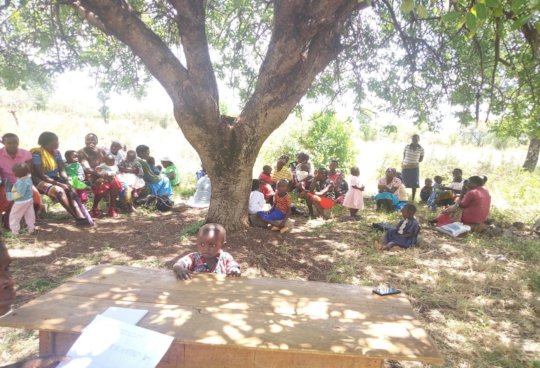 Partnership with the County Government
In December 2018, Village HopeCore International reached out Tharaka Nithi County with a proposal to use the Beyond Zero truck to conduct mobile clinics in most remote areas. The Beyond Zero campaign was launched in January 2014 by Her Excellency Margaret Kenyatta the First Lady of the Republic of Kenya, Beyond Zero was inspired by the realization and knowledge that maternal and childhood deaths are preventable. This approach was devolved to all the 47 Counties in Kenya where each county was allocated one truck. In Tharaka Nithi, the truck was not being used frequently by the Ministry of Health due to lack of funds for fuel and maintenance. Because of the existing strong ties and partnership between HopeCore and the County, the Ministry of Health approved this request. The purpose of the request was to enable HopeCore to expand the services. HopeCore already provides comprehensive services to women and children under 5 years in most remote areas of Maara that lack or have limited/unreliable health facilities. The truck is fully equipped with solar power, two patient rooms, a laboratory, and a pharmacy. In February 2019, the County agreed to lend the truck to HopeCore at least twice per month, at a minimum, and we can use it more often based on its availability.
By utilizing this truck, we have been able to provide immunization services to children and laboratory tests. Additionally, the truck provides privacy that enables our clinical staff to conduct an ANC profile and physical examination of expectant mothers. Most of the expectant mothers from remote areas default ANC clinics because of the cost incurred in accessing the facilities which are usually over 10 kilometres from their villages. The mothers end up attending clinics in their final trimester, thus posing a health risk to the mother and the unborn child.
Our first mobile clinic using the truck was on 15th February where we provided free health services such as neonatal care, counselling, family planning, immunization, and antenatal profile testing to over 100 mothers and 82 children.
We look forward to continuing the partnership with the Ministry of Health in impacting the lives of the people in our community.
Telehealth
The use of comprehensive medical technology in the diagnosis of complex conditions and treatment of patients during community-based MCH clinics is an approach that our medical staff wishes to explore.
In January 2019, HopeCore hosted 16 nurses, in partnership with MedTreks International. This is a group of volunteer nurses from the United States. The nurses offered training to our Public Health team on topics like First Aid, disaster response, neonatal resuscitation, helping the baby breath within the golden minute, CPR, how to take clinical vitals and how to triage patients. We also conducted a one-day health fair/outreach in collaboration with the MedTrek team where we offered comprehensive health services to 256 patients. The MedTreks team also trained the clinical staffs on how to use the telehealth equipment, they also donated stethoscopes, digital blood pressure machines, blood pressure cuffs, digital stethoscope, pulse oximeter, a laptop and tablet.
The telehealth technology has helped improve remote follow-up visits by our clinical staffs. Through the use of Vsee application, our clinical staffs are able to consult with experts like dermatologist who offer help in case of complex cases. This platform has enhanced accurate diagnosis; it has also offered a platform for capacity building for our clinical staff.
Full-time clinic
Our office-based clinic continues to expand every day with the number of patients increasing every week. For this quarter, we have managed to treat 1,307 patients where over 60% are children. We currently have a full-time nurse and a nutritionist at the clinic. At the clinic, we continue with our approach to education, prevention, and treatment services. Before the patients receive treatment, the nutritionist conducts growth monitoring for children under 5 years, offers health education to mothers that includes nutritional advice, she is also certified to conduct counselling and HIV testing.
Additionally, we intend to set up a laboratory at the facility, through in-cooperation of laboratory services to our mobile clinic programmer and the full-time clinic, we shall be able to ensure that no mother or child under 5 years fails to get treatment or gets misdiagnosed due to lack of laboratory tests. We seek to provide laboratory services to this group for early diagnosis and treatment using commonly available drugs. The laboratory shall also benefit the community at large because of its reliability and quality services.
Furthermore, our school-based MCH clinics have been successful in this quarter where we have managed to conduct 114 clinics, we have educated 3,019 caregivers (parents) on family planning, nutrition, immunization, breastfeeding, and chronic illnesses. We also offered free treatment to the parents.
Our comprehensive health program has continued making a remarkable impact to the lives of Tharaka Nithi residents, this is evident where out of 1,307 growth monitoring conducted for children under 5 years in this quarter, we identified 9 cases of malnourished children which represent 0.7% of the total children monitored.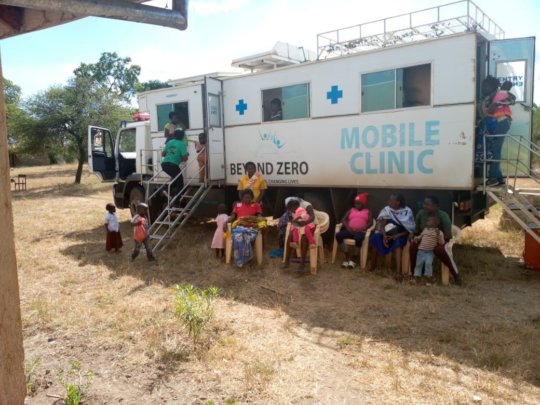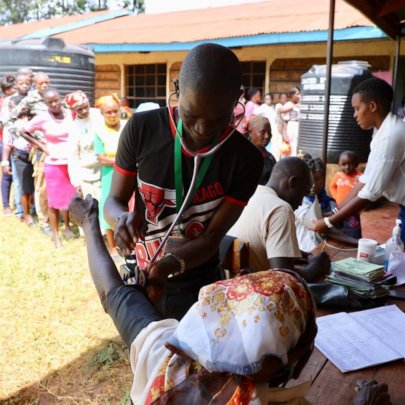 Links: