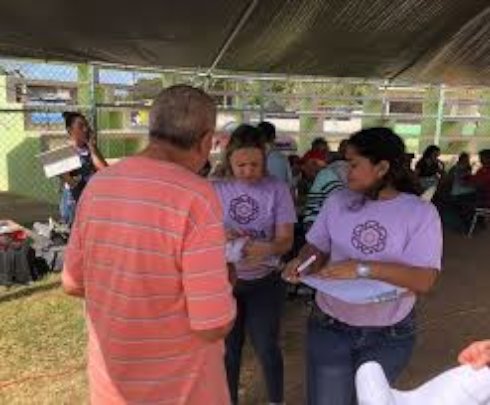 COVID-19 is a disaster, as are hurricanes and earthquakes. The impact of the pandemic in Puerto Rico has worsened a sequence of three years of disasters that – together with a negligent governmental response- has impaired the chances of making a dignified life in the Island. When we proposed this project, we were focused on providing legal support and education to safeguard families the chance to recover from earthquakes that, once again, left them without shelter. We were appalled by the precarity of those who had lost houses to hurricanes, foreclosures, evictions and now seismic sequences, many of them sleeping on the streets or on unsuitable terrains, waiting for assistance that we knew would be delayed. Little did we know that two months later we would be facing another disaster. Similar to what has happened across the world, COVID-19 has left people without jobs and resources to guarantee food, health and housing, And as in any disaster, it is the impoverished communities and groups – tenants, elders, women- who are in worse conditions to face it.
Before COVID-19 and thanks to your help, we had the chance to develop multiple legal education materials on earthquakes, available at www.ayudalegalpr.org and recuperacionjustapr.org. We launched a campaign to guarantee the access to assistance for families without a formal title over their affected houses. At brigades, visiting informal camps for the displaced, we provided direct assistance to 156 families. We provided training for more than 200 attorneys and students and invested nearly 504 pro bono hours helping families affected by earthquakes. Your support, among the support of other organizations, permitted us to that in less than two months.
Once again, legal support is essential to guarantee the exercise of rights and access to available public assistance, defend the right to housing and access to justice for families and communities in need. We have developed the first legal responses to hurricanes, earthquakes and now before the pandemic, offering multiple avenues of legal assistance and advocacy to low income families and communities around the Island. We intend to continue this work, using hotlines, legal support through chat, legal education using tech to reach people, and at brigades as soon as it is possible once again.
We received notification about the opportunity to make the proposed project more flexible. This project is still urgent. We are a month away from a hurricane season, with increased housing vulnerability, without recovery at any level, without suitable shelters, with COVID-19. We want to ask for your support to expand this program to include disasters beyond earthquakes, including COVID-19 response and the next hurricane season preparedness. The focus will remain the same: disaster legal aid response. We ensure that the funds will be used wisely and commit to the maximum level of accountability. We wish you love, health and strength. Fuerza.
Links: