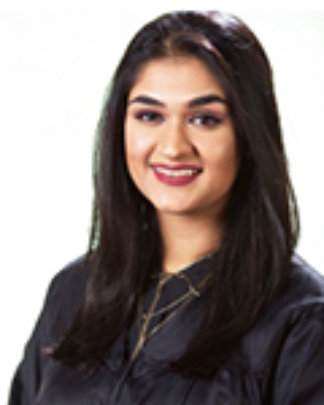 "I was ashamed of who I was. Most days when the bell would ring, I would take my lunch in the bathroom and eat in the stall, alone. I believed my presence in the world didn't matter to anyone. But Girls Inc. helped me to slowly replace that doubt with hope. For 12 years, Girls Inc. has been my safe haven."
When Ekra shared those wrenching and powerful words with the 800 people assembled at our 2016 New York Luncheon, I was reminded once more of why we serve girls in the distinctive way we do. Ekra needed a haven where her psychological, social, academic and practical needs could be met; luckily, she had Girls Inc. Now she is poised to be the first in her family to graduate from high school this June and will go on to study computer science in college.
Each year, our National Scholars - and the dozens of other applicants for these funds - represent what happens when Girls Inc. is there to meet each of the challenges that a girl might have: girls are equipped to overcome hurdles, thrive and become leaders in adulthood. The earliest scholars are now well established in their careers and giving back to their own communities.
As we look forward together, we know that the need to reach girls growing up in poverty is great. And we know how to create lasting change for girls, lifting up our collective voices on behalf of policy changes. With the creation of our new strategic plan, we are now ready to embrace our new Bold Goal: Girls Inc. will be the leading advocate to advance the rights and opportunities for all girls and that each year through a proven, dynamic model, we will empower a quarter of a million girls from low income communities to discover their strengths and thrive.
The coming years will bring a period of change to Girls Inc. but we are energized by the opportunities ahead of us. Our new strategic plan, which will guide us to 2020, calls for a network-wide commitment to a disciplined, data-driven approach to serving girls, measuring the change we make in their lives and in running our business. We will also be redoubling our efforts to partner with others, expanding our impact: finding program partners with whom we create a larger collective impact, and funding partners to make network-wide investments to jumpstart expansion and build high performing, growing and sustainable organizations.
By 2020 we are determined to serve at least 100,000 girls with the deep, intensive, holistic Girls Inc. Experience, setting the standard for what it takes to break the cycle of poverty for girls.
We are energized by the work we have accomplished and that yet to come as we work together to ensure that all girls like Ekra know that their presence in the world matters a great deal. Thank you for ensuring that more girls like Ekra grow up strong, smart, and bold.
Warm regards,
Judy Vredenburgh
President & CEO
Links: