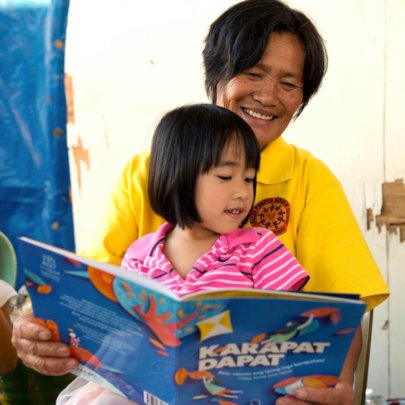 As we close out 2018, we just wanted to share these reports and pictures from three recent bookgiving events.
The first two pictures come from a December 1 event when CANVAS, in partnership with LandBank, gave away 700 books to children in Sitio Loakan, Itogon, Benguet, which is about five hours north of Manila. This was the hardest hit community in the Cordilleras during a supertyphoon last September which caused a landslide in a mining site that killed more than a hundred miners.
CANVAS also donated two sets of our hardbound children's books for the Loakan Elementary School Library.


The next two pictures were provided by Terence Alombro from "Teach for the Philippines" who gave away our books in Jaro, Iloilo City last November 29, 2018. He also filed this report:

"As we celebrated National Reading Month, we conducted a book-giving activity to teachers and learners of Jaro 1 Elementary School.

The stories were relevant and timely. Stories were integrated in all our lessons which is a good way to explain concepts, example: using the story in the book, we integrate it in English lesson about elements of the story; in science and araling panlipunan, we integrate it, through environmental discussion (Message in the sand) and edukasyon sa pagkakatao; on how we can embrace our individuality as a person (My Big Sister can see Dragons).

One exceptional moment of the activity was involving few parents, all learners and school faculty unite in this reading activity. We are affirmed of the belief it takes a village to educate a child to help our kids love reading, we are empowered to make intentional effort for a collective action from each member of the community to enjoy and love reading."


Finally, Marco Arosa, a Teacher from Consolacion Central School in Cebu City who shared the following report:

"On November 29, 2018, Thursday, Consolacion Central School culminated the celebration of the National Reading Month with a story-telling and book-giving event. In the program, we concluded our reading remedial classes with our grade 6 pupils, where we talked about the learnings that they had during the time we spent with them building their confidence in reading both in Filipino and English. We also took the opportunity to welcome our new set of pupils from Grade 4 and 5, who will be recipients of the remedial program for the next cycle. In total, we were able to give books to 200 pupils from the intermediate level.

During the program, we revisited the importance of them learning how to read where the pupils would always answer chorally, "Para matuto, para makabasa ng English, Science!" After we went over the story, it is nice how one of the pupils mentioned that after our reading remedial program or after he becomes more proficient in reading, he will be the one to read the storybook all by himself."
On behalf of the children, and our partners, we would like to thank all of you again for your generous and continuing support, and wish you all a Blessed Christmas Season!

We look forward to sharing more bookgiving stories and pictures from the field with you in 2019!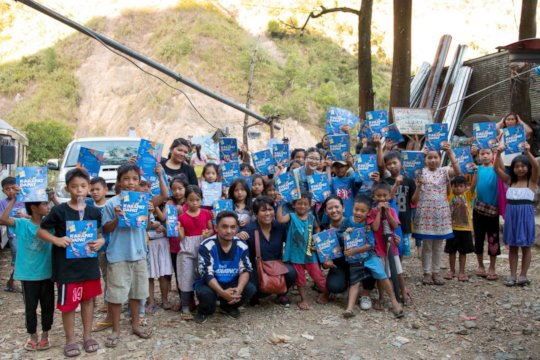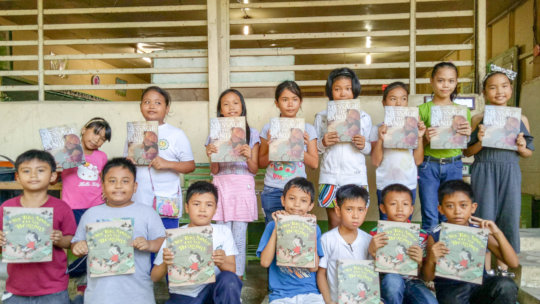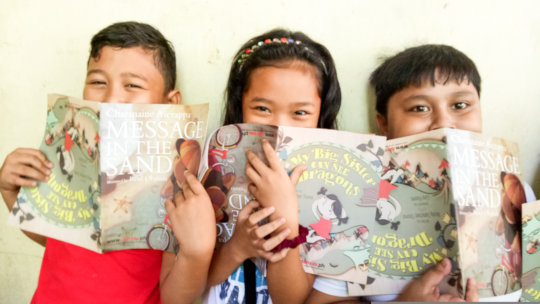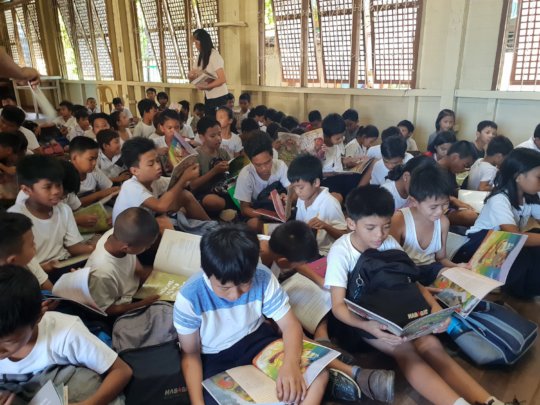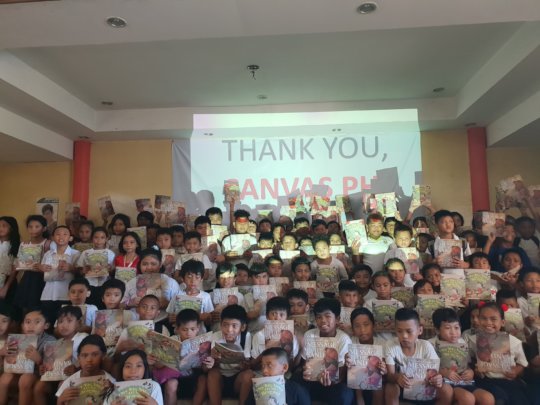 Links: