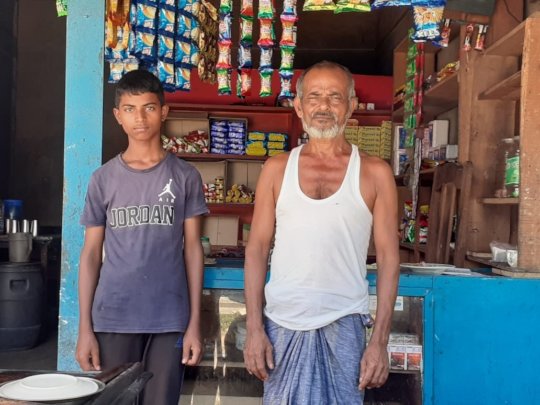 In Bangladesh, it is illegal for children under 14 to work. Despite this, an estimated 4.8 million children are employed full time, many doing hazardous work. Many poor families depend on their children's labour to enable them to survive financially.
Pial, a boy of 14, works at his father's tea stall. His father has a cardiac condition which means he cannot do any heavy work. Pial had to leave school and start work due to his family's extreme poverty and his father's bad health. Their small tea stall is the only source of income for Pial's family. Joining the 'UKBET centre for working children' in Beanibazar has given Pial the opportunity to continue learning literacy and numeracy and develop important life skills, alongside his work.
During the pandemic the tea stall was shut shown and Pial's family faced destitution. Initially, UKBET helped the family buy food, but sadly the impact of the pandemic meant the family lost the capital they needed to continue running their business and they had to take a loan to manage even their most basic everyday needs.
Pial's father decided that Pial's sisters would also have to leave school in order to earn money for the family. He planned to send them to work in people's houses as domestic workers. At this critical time, UKBET intervened and supported the family to restart their business with a grant of just BDT 5000.00 (£48, $62). Now, the tea stall has reopened and their modest income will enable the family to meet their everyday needs and, crucially, Pial's sisters can continue with their education at school.
Thanks to teachers and field organisers like Raju from UKBET's Beanibazar centre, UKBET has been able to maintain close contact with the working children and their families who are part of our projects, even though UKBET's office is closed due to the pandemic.
Predictions by CAMPE, Bangladesh indicate that one third children will be forced to leave school and many of them become child workers due to the devastating impact of the pandemic on the health and poverty of the poorest families in Bangladesh.
UKBET's interventions in the lives of working children and their families have been an outstanding success as the siblings of the working children in our programme has not followed their brother or sister into work. We believe this achievement is significant. It demonstrates how a small charity that understands and has close connections with beneficiaries can support a change in behaviour of a particular target group.
However all this is about to change. A survey of the 263 families known so well to UKBET reveals that their suffering during the COVID/19 lockdown is extreme. 124 families have told UKBET's fieldworkers that their lack of money is so desperate they have no alternative but to seek
work for as many of their children as possible as soon as the lockdown ends. This can be a huge step backwards towards the goal of ending of hazardous child labour if we don't take preventive action. UKBET intends to continue talking with all 124 parents and guardians to better understand what individual support each family needs to generate income so that their 1,138 children can start or continue school when they re-open.
These worrying changes are reflected in our bi annual monitoring survey below:
Key findings of the survey on September 2020 in UKBET's WCP project areas:
- 705 shops in 6 different project areas were surveyed.
- Whilst in January 2020 fewer children undertaking hazardous were observed in Lawai, Kodomtoli, Bus Terminal and Tuker bazar there was a significant upward trend in those same areas in September 2020.
- Many of the new working children were seen still wearing their school uniforms!
- A decreasing number of children were observed in the Beanibazar and Bypass project areas.
Please make a regular or one-off donation to UKBET today – this will enable us to continue giving transformative support to working children and their families, like Pial's, during this difficult time.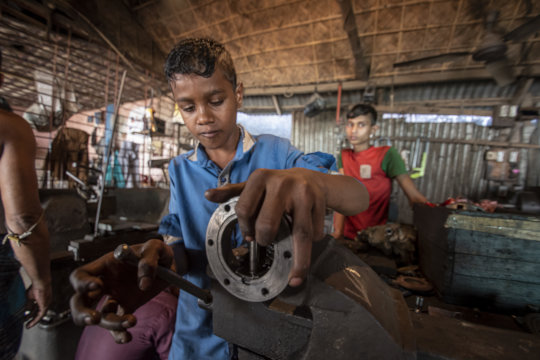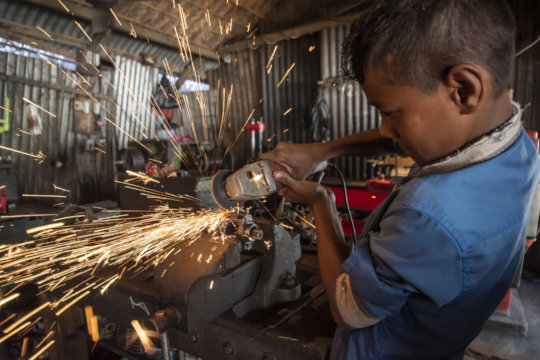 Attachments: