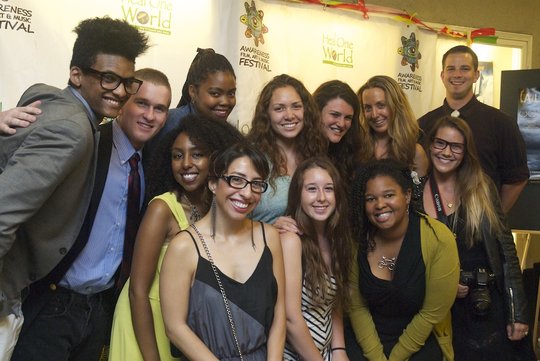 Here it is again! School Time! We are partnering with the Bresee Foundation again, to offer yoga PLUS meditation, nutritional support and dance every Thursday afternoon to two sets of middle schoolers and sometimes high school youth!
We are recoverig from the biggest event of the year here at HOW. The Awareness Festival!
The festival weekend vibrated with energy along the 3rd Street Promenade. Attendees were able to stroll along Santa Monica Boulevard from the Laemmle Theatre on 2nd Street to the Promenade Playhouse on 3rd Street to Magicopolis on 4th Street. Extra activities were both holistic and fun. The Zen Den, which originated at Sundance Film Festival, treated 70 filmmakers and celebrities to acupuncture, cranial sacral, and massage. A yoga class with renowned instructor Hala Khouri was followed by an energetic Vegan Boss rap performance at the Dance Doctor studio.
The festival was created as a Zero Waste event, in collaboration with Zero Waste Co zerowasteco.com. By rethinking, recycling, composting, and donating waste materials, all waste were diverted from landfills. Bins were provided at each venue. The weekend Eco Market at the Magicopolis included presentations by Solfusion (solar initiatives), LegalShield, Benedetta Holistic Skin Care, Farm Fresh to You, Cerraeh Laykin, Zero Waste Co, with art by Jodi Smith.
Engaging and well attended filmmaker panels covered subjects such as how to adapt films and movie theaters for the blind and deaf, as well as how to market your socially conscious film. The opening and closing nights were held at the Aero Theatre on Montana Ave. Lori Rischer of KIIS FM hosted the closing night.
Children and pets were included in the festival. Young Cameron Nino performed as part of the Kids Aware afternoon which also featured activities like recycled art projects and eco face painting plus numerous films. There was even a Flash Mob for pet adoption with Megan Blake and Smiley the Dog, during which he 4th Street sidewalk swelled with people performing the Smiley the Dog dance from the movie.
Here at the Healthy Living Center we welcome Julia who is doing guided Meditation every Monday at 11am followed by Yoga. Zumba will be back again this Fall as well, and welcoming new energy workers on board for weekend clinics.
Have a wonderful Fall and work towards your health goals knowing we are here to support all people who need resources, including you!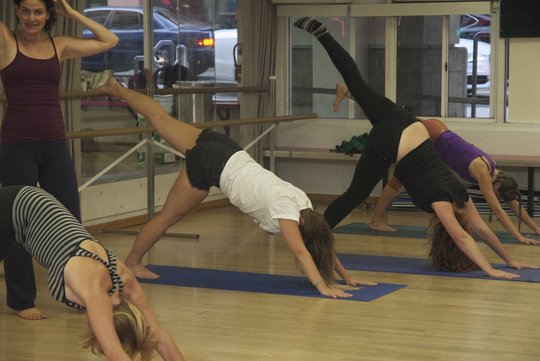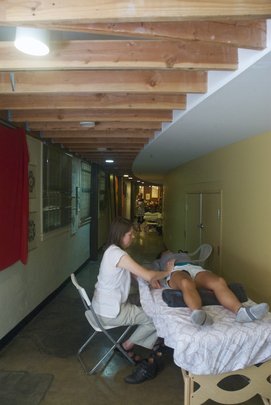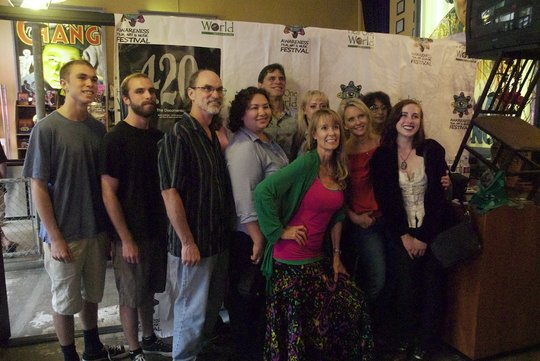 Links: