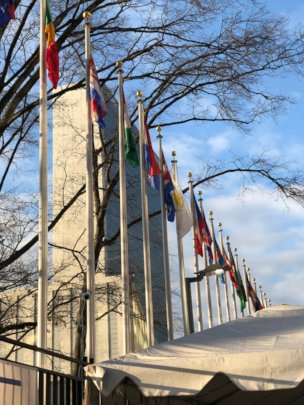 Jambo! Hello!
On March 14, Elizabeth T who travelled from Kenya & I from Paris gave a speech and shared the fruits of our Rafiki project at the UN-NGO forum in NYC. FAWCO, the Federation of American Women's Clubs Overseas, invited me as a recipient of their Development grant to participate in a panel discussion. Living in the UN building for 4 days during the Commission on the Status of Women, CSW63, was quite an unforgettable experience!
Think 9000 participants - mostly women from all around the world wearing their national dress - 800 conferences over an 11 day period...Imagine hundreds of voices singing We shall overcome today in one of the big auditoriums... In our 15 min speech, we demonstrated how our small NGO project had convincingly addressed this year's theme of « Social protection, access to public services and gender equality & women empowerment through infrastructure» in our corner of rural Kenya. Our watchwords Leaving no-one behind allowed us to talk about how Rafiki Ya Maisha was dedicated to building the future of the lost youth of rural Kenya through technical and vocational training. Our co-panelists' speeches, a Town Hall meeting with UN SG Antonio Guterres, morning briefings and other informative panels all contributed to the « magical » feeling in the NY city spring air.
Another event on the ground was the arrival of this year's great volunteer, Nikos T, a biology student from Thessaloniki, Greece. Passionate about the environment and football, Nikos spend 2 months teaching and helping the youth. He had a hard time leaving and is already sorely missed in Chepkanga.
Our new updated website is online, refreshed and looking more stylish and contemporary. Check out https://www.rafikiyamaisha.com/
Thank you all for your continued support and interest in Rafiki. Our little village empowerment movement that has had planetary exposure and global networking opportunities, along with all of you!
Best,
Claire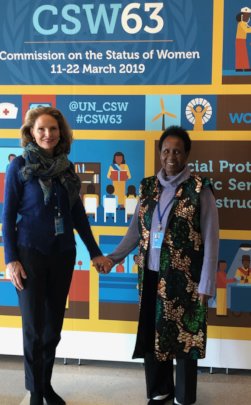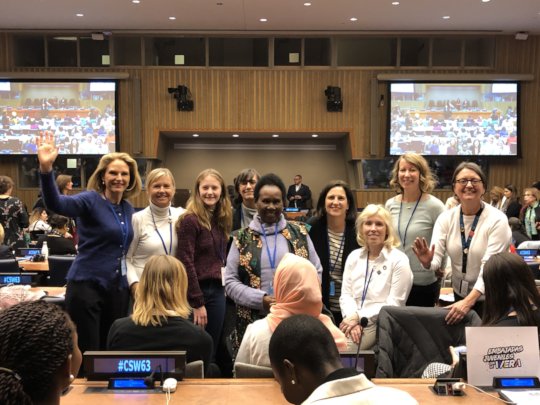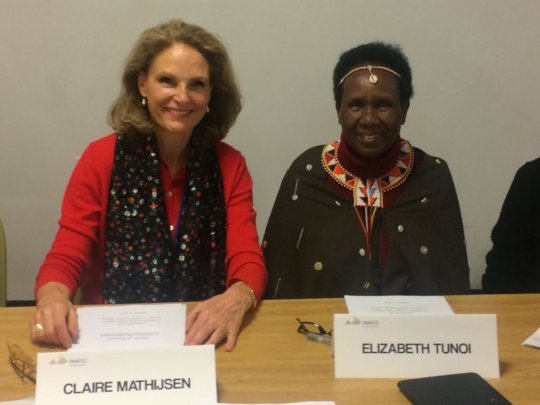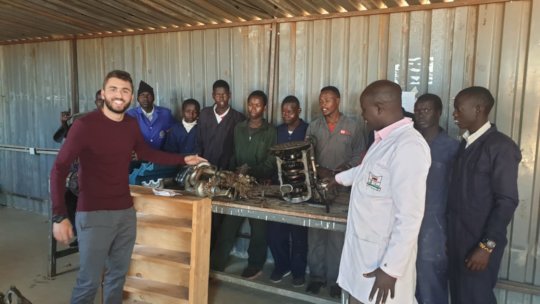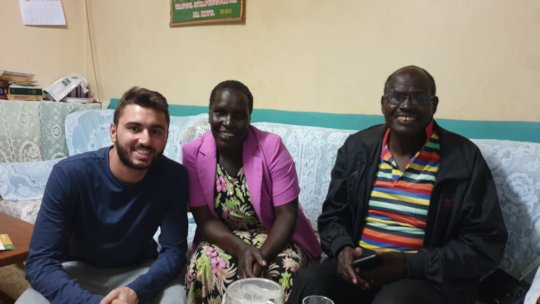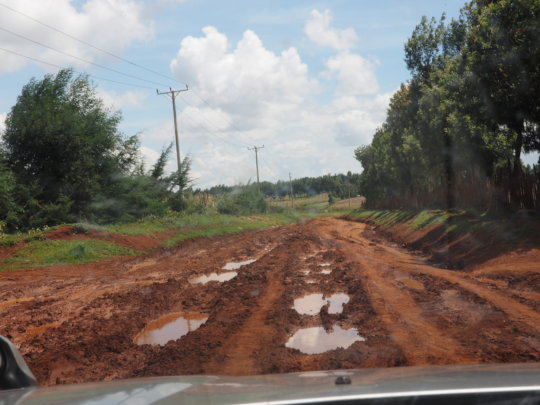 Dear Rafikis,
This report will demonstrate how development calls for development and how it has had considerable impact on our 2 school projects. The pictures will say it all.
Koshin, KTTI
The big news if that the mud road, at times quite impassable during the rains, has now been tarmacked! It passes smack in front of the school. No more geting stuck or having to give up on site or Board meetings. This clearly means easier and painless accessibility to the school for all.
This road had been earmarked for tarmacking since I can remember.... it is now it has almost reached the Moiben junction on the Iten road. You can spot the green roofs of the school buildings in the far left on the horizon. Micah, our kind and generous neighbor is standing on the photo.
Sergoek, vtc
The mess hall or restaurant for the 352 students enrolled in the school this year is nearing completion. The modern kitchen is practically ready to be installed and will make the flagship catering course of the school appear more attractive to prospective students.
At this point in time, with the county and national government building the road and the restaurant, our PPP is taking on it's full meaning. The modern kitchen is the result of a FAWCO Foundation grant and complements what the county has jumped in to do. A relay system is in place and our co-development is truly functional. What joy to see that the government of Kenya increased it's budget and strengthened it's sense of responsibity towards the youth. In 2018, they made good on promises.
You can be happy, along with all of us, to feel that all our efforts are paying off! Thank you all for this amazing collective entreprise!
Claire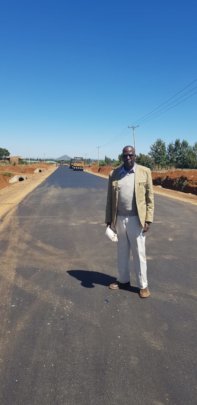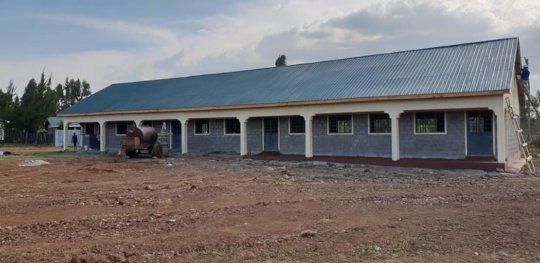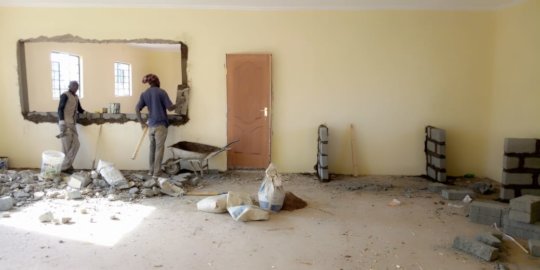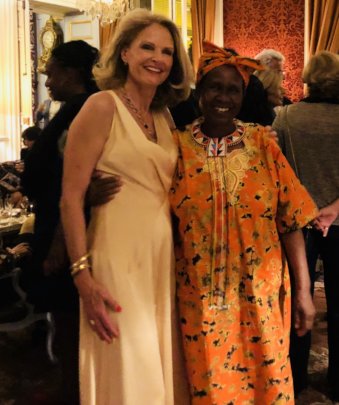 Dear Rafikis,
Elizabeth T, patron of Rafiki Ya Maisha Kenya has made it to France after 18 years! Elizabeth and her family have made good on their promise. We are thrilled to share the latest news from our schools. But we are even happier that our dream of sharing life experiences is happening. The grand goal of develpping cultural exchanges is taking place in both directions. Claire will be hosting a Board meeting followed by a RAFIKI party for our past volunteers next week too.
We are happy to report that our two schools are growing and developing beautifully. They are quite like babies taking less wobbly and more assured steps. We are proud of their achievements and exhilirated to witness the impact of our partnership with the Kenyan government.
The Sergoek VTC (Vocational Training Center) opened it's doors in 2008 with 1 student; 2 years later, there were 28 registered students and today - fast forward 10 years - the enrollment reached 356 out of which nearly 200 are taking the artisan examination in October.
The county government has become a very active player by: (1) sponsoring 25 students (2) funding a ladies' dorm (3) providing tools & equipment worth €16.300/$18.800 (4) funding 2 classrooms and a restaurant. Meanwhile, the national government has resumed it's tuition subsidies and is providing scholarships to 300 students. All this makes wanting to learn a trade more available to the youth.
Rafiki Ya Maisha is pressently funding a modern kitchen thanks to the generosity of the FAWCO (Federation of Amercian Women's Clubs Overseas) development grant. Our support is still very much needed in the area of infrastructure. The school is also dreaming of more land to add a playing field.
A first local RAFIKI YA MAISHA fundraising evening was organized for the benefit of Koshin TTI (Technical Training Institute). It was successful and well attended. We are growing and gaining traction.
Thank you all for your help, your support and your belief that these rural youths can develop their talents at home. Asante sana!
Claire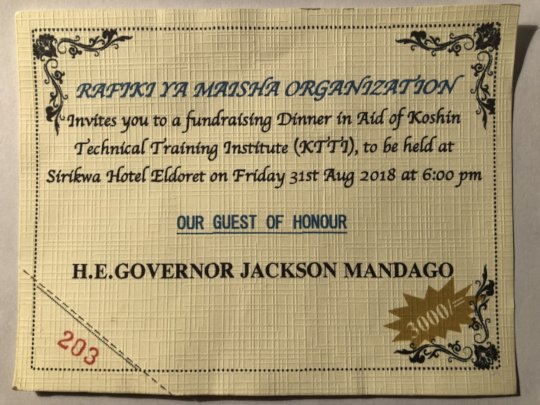 WARNING: Javascript is currently disabled or is not available in your browser. GlobalGiving makes extensive use of Javascript and will not function properly with Javascript disabled.
Please enable Javascript
and refresh this page.