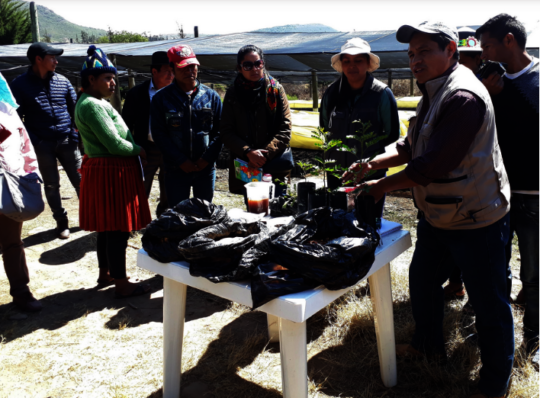 In August, Antonia Oporto was hired as a training expert. In September, Liliana Murillo followed as an expert on agriculture. Both completed an internship at our partner organization Socodevi for 3 weeks in October to learn as much as possible about the Tara plants and now they form the team of technicians on site in Micani together with Miguel Oporto. At the beginning of October, a new name was chosen for the project, which now runs under the name "Qhari Warmi – grow together". Qhari Warmi is Quechua and can be translated to man and woman.
In a first pilot phase, in which 34 families from three different villages participate, 940 Tara seedlings will be planted by the end of December. On the one hand, it is to be tested how the Tara plant behaves under the conditions prevailing in Micani. On the other hand, it will be monitored how the families are adopting the new agricultural culture and how entrepreneurship is developing in terms of equality. Subsequently, conclusions will be drawn for the expansion of Tara cultivation to other families. Over the course of the pilot phase, a demonstration garden will be set up in each of the three villages, where families can learn how to handle the Tara plant and try out different techniques to test what works well and what does not. They can then put what they have learned into practice on their own plots.
During this time, they receive technical support from the Fundacion Sodis technical team and the experts of our partner organisation Socodevi which will also provide us with the Tara seedlings. The cost of growing a seedling is 3.70 Bs, of which 2.70 Bs are subsidised by Socodevi so that the families only have to pay the remaining 1 Bs. The fund is managed by the newly founded Organización Distrital de Productores Diversificado, a cooperative which will also manage the sale of the Tara products. The start of the cultivation of the Tara plants was actually planned for the end of October but had to be postponed several times because the seedlings at Socodevi were not yet ready to be transported due to the cold winter in Bolivia. Thus, the pilot phase will now take place in December.
The associated workshops, however, have already begun. In these workshops, the technicians teach the families about small businesses and the cultivation of Tara. Particular attention will be paid to the participation of women, which is essential for the objectives of the project.
In addition to supporting the cultivation of Tara, the project also provides support for any other business idea. Parallel to the start of Tara cultivation, concepts are currently being developed in Germany as to how this support could look like in detail.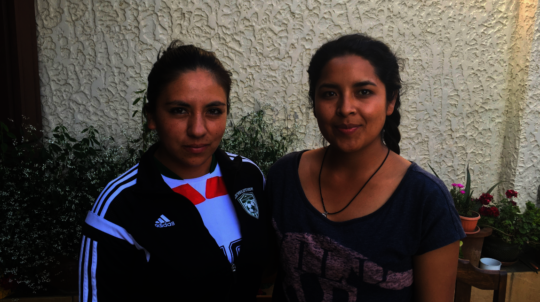 Links: