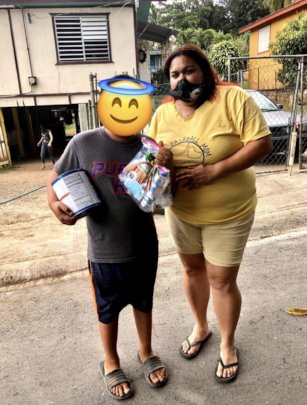 I hope and pray that each of you is doing well.
During the Christmas Season,For Such a Time as This, took on the task of bringing a little joy to families...one family at a time! We impacted families from communities in Cabo Rojo, Puerto Rico with food, toys and C19 kits.
We are so grateful for you all. Your support, kind words and prayers help us to keep moving forward. We thank Puerto Rico Rises for always being there for us and for Puerto Rico. Hewlett Packard for the gift of alcohol and Hand Sanitizer for the C19 kits. We also thank everyone who joined us by sending their contribution or providing toys to help us to bring joy during Christmas.
Visit our website to be up to date and follow us in what is coming in 2021!! www.forsuchatimeasthispr.org
Day by day, step by step...Working for Puerto Rico. Touching one soul, one life at a time, transforming a family, a town, a generation by the grace and love of God. United in love and Service.
Love y'all
-Yani-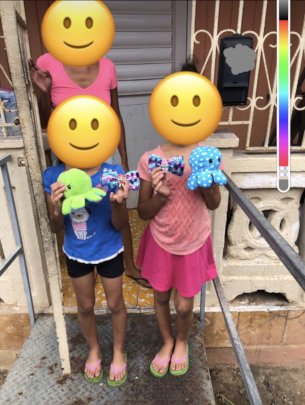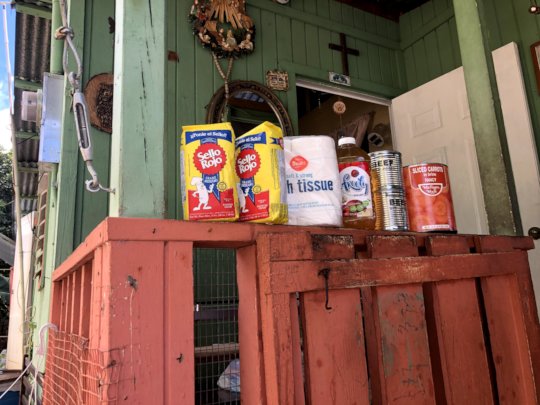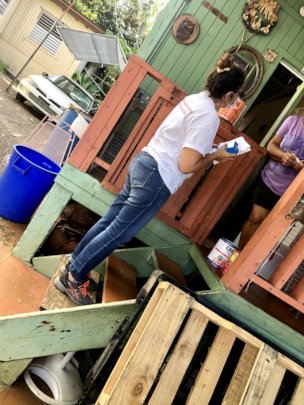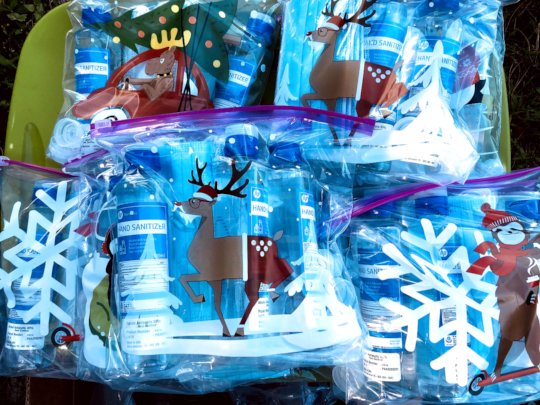 Links: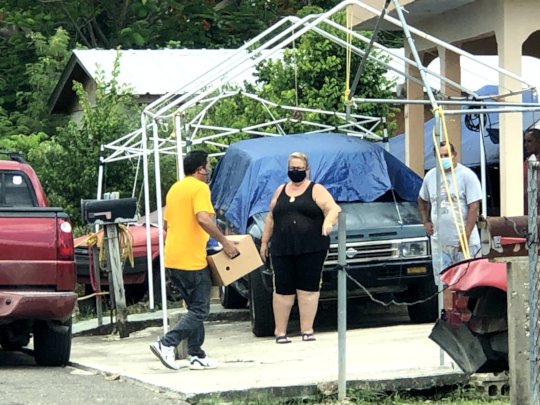 Even though we can mention how difficult the 2020 has been, we can also talk about the opportunities it has given us. We have been able to work in alliance with other organizations that we had never worked with. Also, we have reach communities that we had not impacted before.
Since December 2019 our schools in Puerto Rico has been closed due to earthquakes and COVID-19. A national lockdown, has forced students to stay at home, study online while also trying to stay motivated and safe in the middle of a pandemic. Due to the situations stated above and the increase in hunger across the Island, For Such a Time as This continues to help feed hungry children and adults in Puerto Rico wherever possible.
At the beginning of the lockdown, many of the families which were living in a precarious economic situation went into extreme poverty during a very short and rapid period of time. Not only did parents lose the jobs they had in order to provide food for their families, but children could no longer go to school to get their one meal per day which was normally guaranteed for them. This has caused serious social, emotional and socioeconomic problems to our island.
For Such a Time as This, has distributed over 24,000 pounds of food to Puerto Rican families since March 2020. We are grateful to every person and organization that supports us in this mission and daily commitment.
Get out today, help someone, you may be the only person helping them today. To The World You Maybe One, but for One You're Everything.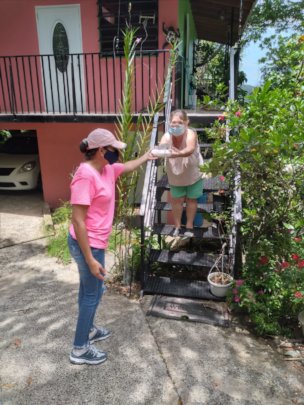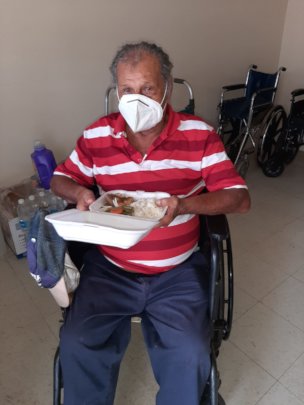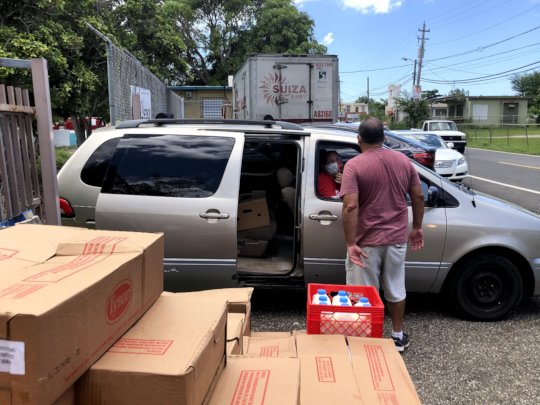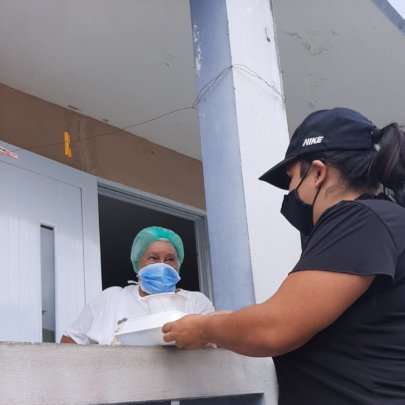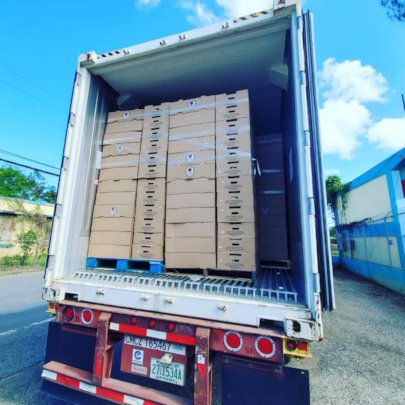 Links: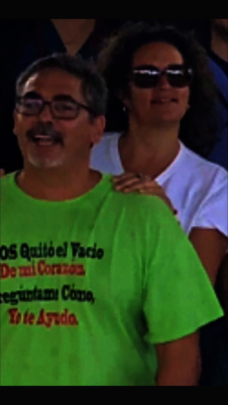 When I look back at the beginning of For Such a Time as This, in 2017, I never imagined that it would get to where we have come. There were times of great excitement and expectation for the new paths of dreams we had for our people in Puerto Rico. As the years go by, the task becomes challenging but full of love for our communities and our Island.
I am so grateful to you, our partners, our team. I thank God for each of you. Thanks to each one of you, we have continued this work of bringing love, faith and hope to our communities in PR.
Thanks to all the organizations that have worked with us to achieve the same goal; to reach the most needy. All with willing and compassionate hearts making each task lighter. Thanks to the people who take care of us in prayer, and thanks to those who go the extra mile with me. To all of you, THANK YOU!
For those beautiful people that through the years God has placed around me, and with whom I count one hundred percent, I thank you.
Grateful for my husband, my children, my family: a fundamental part of this life project. Without your support, understanding, and your company it would be impossible to have gotten here.
Thank God for His love and abundant blessings. I am really grateful!!!
Yani Ocasio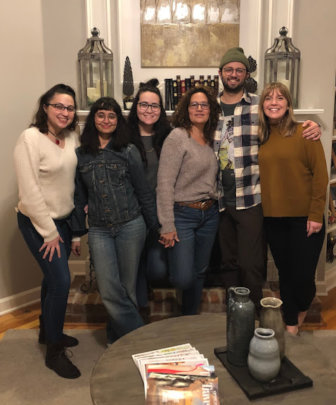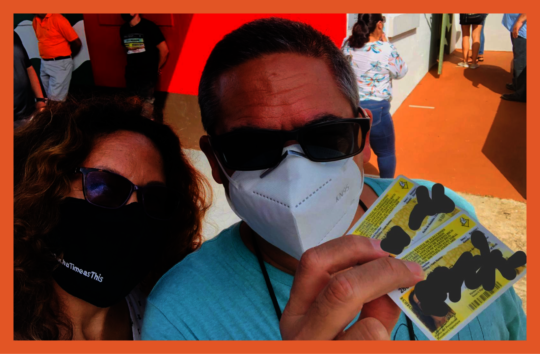 Links:
WARNING: Javascript is currently disabled or is not available in your browser. GlobalGiving makes extensive use of Javascript and will not function properly with Javascript disabled.
Please enable Javascript
and refresh this page.