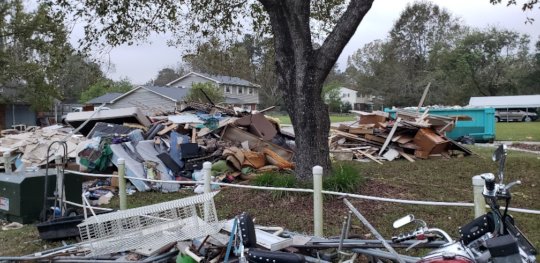 Greene Lamp Community Action continued to assist families impacted by Hurricane Florence as part of the long-term recovery efforts. Families began doing muck-outs and tearing out subflooring and sheetrock, and covering roofs with tarps until funds were available for repair work to begin. During the storm, two elementary schools were destroyed and all supplies, books, electronics, etc... were ruined due to heavy rains.
Greene Lamp and Global Giving began reaching out into those communities hardest hit and offering support to families who chose to begin repairing their homes and rebuilding their lives. Families continued to live in homes with mold covered walls and ceilings; and leaking roofs. Global Giving funds were able to help those families replace subflooring, sheetrock for walls and ceiling as well as repair roofs.
One familiy of four (4) (2 adults and 2 children - one with sepecial needs) was only able to live in a small section of their home where they had torn out the sheetrock walls, carpet and tile while the remainder of their home had succumbed to mold. Greene Lamp and Global Giving provided funds to purchase subflooring and sheetrock for the unlivable area in their home.
Another family of two (with an expectant mother) had lived for almost a year with tarps on their roof and buckets inside to catch rainwater from subsequent rains. Greene Lamp was able to provide funds for shingles to re-roof their home.
As well, Global Giving funds purchased 100 Chrome Books for a local elementary school which was devastated by the storm. The Chromebooks now form the basis of a STEM lab in a small, rural elementary school and provide opporutnities otherwise not available for children ages 4 to 12.
Attachments: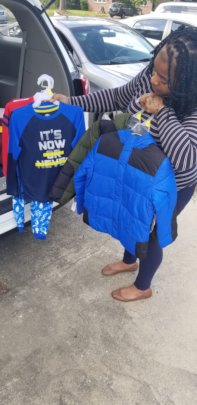 Families are still rebuilding their lives a year later following Hurricane Florence. A family of 9 lost almost everything due to the flooding waters of the hurricane. Over the past year, they have slowly rebuilt their lives back to what it was before the storm. Becasue of the fast rising waters, the family had to leave their home with the clothes they had on their backs; leaving behind everything else in their home. The family was able to get help in the community to repair their home. However, the family lost all their personal belongings. The mother requested clothing for her 7 children.
Global Giving was able to provide the children with clothing to wear to school. While the purchases did not completely replinish their wardrobe, but it gave them warm clothes to wear to school.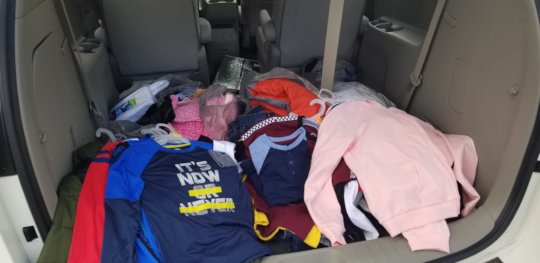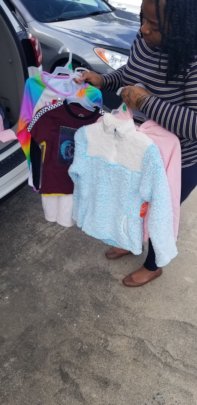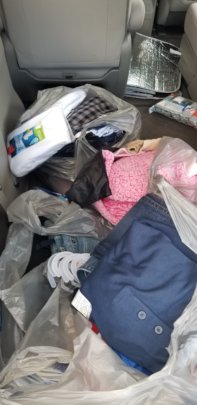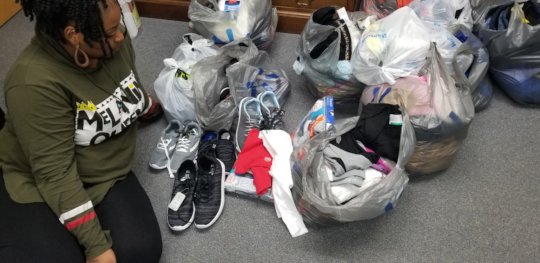 Greene Lamp Community Action has been traveling to the hardest hit areas of the nine (9) counties it serves. Staff have been going into areas where people are living in tents or campers in their yard, visiting other humanitarian aid organizations to interview residents who were impacted by Hurricane Florence. Many familes faced total loss of their homes and belongings and have not fully recovered.
For example, Ms. L and her husband, along with their children were forced out of their home because of rising flood waters. They were able to purchase a used camper and live in for the past 9 months. Just recently, they were able to move back into their home. Greene Lamp's Rebuilding 478 Lives in Eastern NC was able to purchase mattresses and boxsprings for the family.
Greene Lamp has assisted 18 families (44 individuals) thus far with applications being received daily for much needed assistance. As more families are returning to their homes, the much needed funds from Global Giving will continue to help rebuild lives in eastern North Carolina.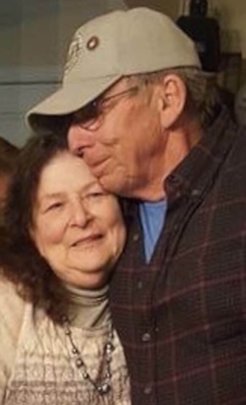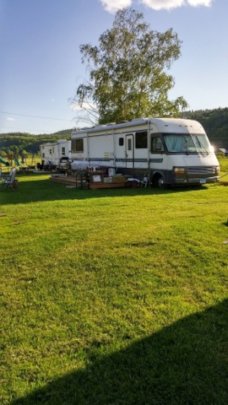 WARNING: Javascript is currently disabled or is not available in your browser. GlobalGiving makes extensive use of Javascript and will not function properly with Javascript disabled.
Please enable Javascript
and refresh this page.