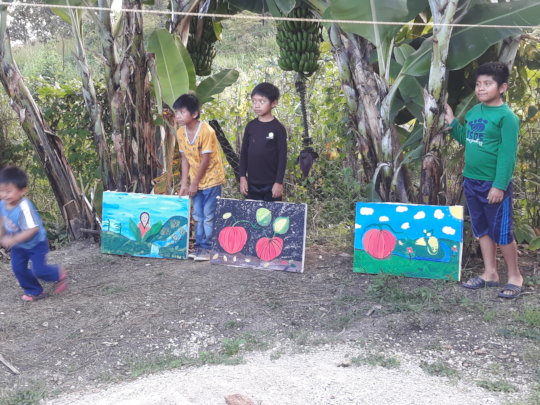 ***English version***
We are grateful that you are part of this process, thanks to your donations we have been able to carry out activities with children from 5 communities in the Lacandon Jungle Chiapas throughout these months, giving priority to community identity, recognition of their emotions, empowering their capacities and thus direct them to the search for the common good from an early age.
- Boys and girls have identified their rights from the perspective of good living, as well as the right to food, education and health, which are the main rights that they entail in daily life and made visible through drawings to express their feelings and friendship between themselves.
- Boys and girls visualize their dreams, improve their coexistence, the exercise of their rights and emotional stability.
- Boys and girls have the confidence to speak and comment, especially they learn to value themselves and therefore, they ask that others respect them. They are more participatory in discussions.
- The participating children show interest in learning new things and some have discovered artistic skills (painting, drawing, writing verses and making music) which opens possibilities for them to make it part of their life and as a possibility to interrelate, live together or have a job.

Thanks again for being part of this journey.
***Versión en español***
Niñas y niños reafirmando su identidad.
Agradecemos que sean parte de este proceso, gracias a sus donaciones hemos podido a lo largo de estos meses realizar actividades con niños y niñas de 5 comunidades de la Selva Lacandona Chiapas, dando prioridad a la identidad comunitaria, el reconocimiento de sus emociones, potencializando sus capacidades y así encaminarlos a la búsqueda del bien común desde temprana edad.
- Niños y niñas han identificado sus derechos desde la perspectiva del buen vivir, así como el derecho de alimentación, educación y salud, que son los principales derechos que conllevan en la vida diaria y visibilizaron a través de dibujos para expresar su sentir y la amistad entre ellosmismos.
- Los y las niñas visualizan sus sueños, mejoran su convivencia, el ejercicio de sus derechos y estabilidad emocional.
- Niños y niñas tienen la confianza para hablar y comentar, sobre todo aprenden avalorarseyporello,pidenquelosotros los respeten. Son más participativos en lasdiscusiones.
- Los niños/as participantes muestran interés por conocer cosas nuevas y algunos han descubierto habilidades artísticas (pintar, dibujar, escribir versos y hacer música) lo cual les abre posibilidades de convertirlo en parte de su vida y como una posibilidad de interrelacionarse, convivir o tener un empleo.
De nuevo gracias por ser parte de este caminar.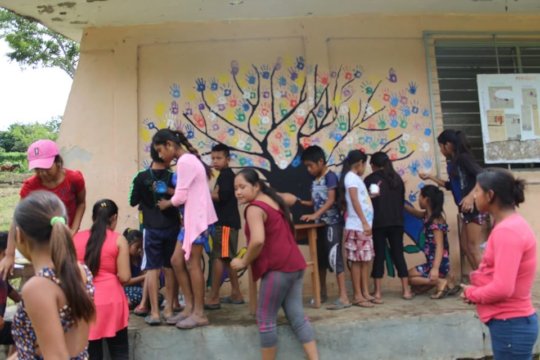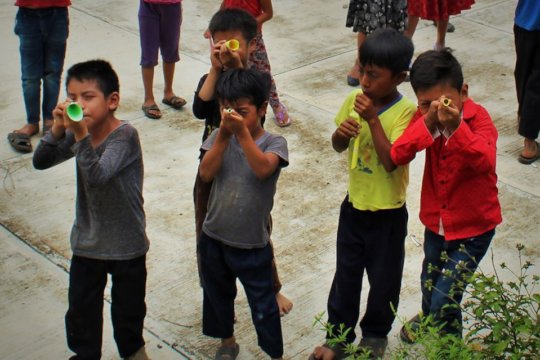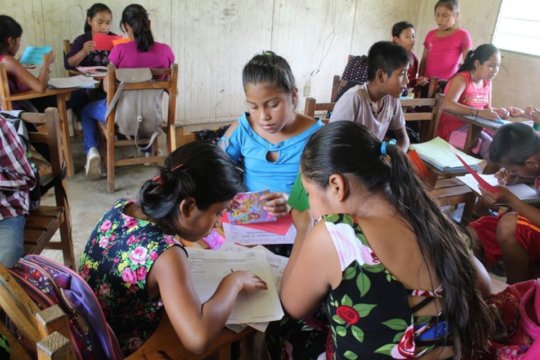 Links: