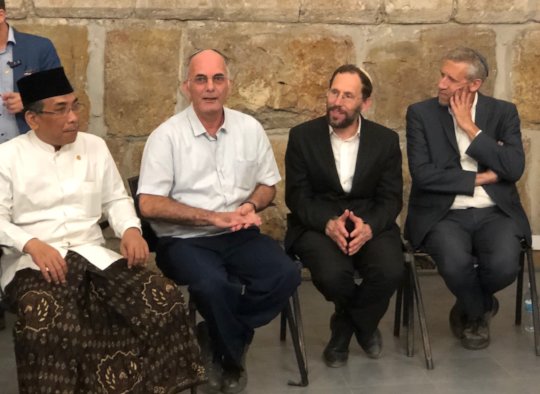 People were invited for 22:30, but started arriving at the Tower of David around 22:00. Interested journalists took advantage of that for interviews. When I was asked about the connection between the mass singing of the Kululam event and the encounter of religious leaders I responded that when singing together every one of the many people who join intuitively understands that the alt and baritone voices are not in competition but complement each other in harmony. Our work with the religious leaders is to bring the same awareness for the coexistence of different people and communities in the Holy Land, to bring wide consciousness to this awareness and to leverage for the joining of many.
The whole evening was inspired by the visit of Kyai Haji Yahya Cholil Staquf, the General Secretary of the Nahdlatul Ulama – the world's largest Muslim organization with over 60 million followers, which teaches Islam of love and compassion.
At 23:00 we gathered in the designated room. We originally planned for an intimate encounter of around 20 religious leaders but found nearly 80 religious and social leaders in the room… Due to the limited time we had, we decided to organize people in two concentric circles, with Pac Yahya, his colleagues from Indonesia and some of the religious leaders in the inner circle. We were happy to include in the inner circle also Minister Zeev Elkin, Minister of Environmental Protection and of Jerusalem Affairs.
The conversation question was how religion and religious discourse can serve as a bridge to mutual understanding, compassion and peace. There were two lines of responses: one stressed the need to revisit some of the common interpretations of religious texts, hopefully finding valid interpretations that will be more inclusive. The other emphasized the role of interfaith encounter and joint study of religion in building bridges between communities.
At 01:00 we concluded the conversation and joined nearly 1,000 people for rehearsals for the joint mass singing of Bob Marley's song "One Love" with the Kululam team, ending two and a half hours later with most impressive singing.
Here are a few links from the event:
1. Two press pieces:
http://m.ynet.co.il/Articles/5287886
https://www.breakingisraelnews.com/109561/israeli-music-project-koolulam-brings-jews-christians-and-muslims-together-at-tower-of-david/
2. The Kululam mass singing event:
https://www.facebook.com/interfaithea/videos/2186960011558730/
3. Making of the event (general):
https://www.facebook.com/towerofdavid/videos/1966451363418941/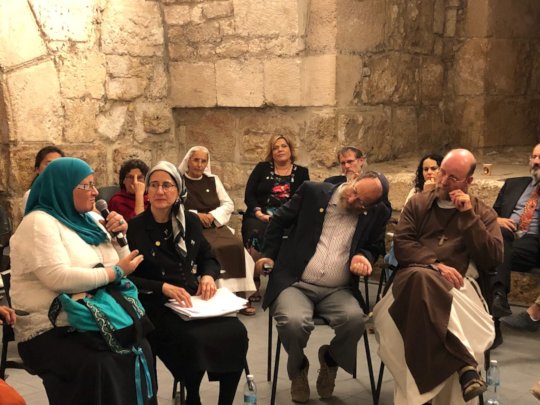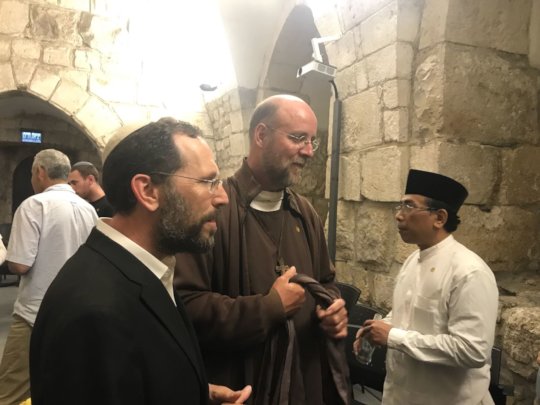 Links: