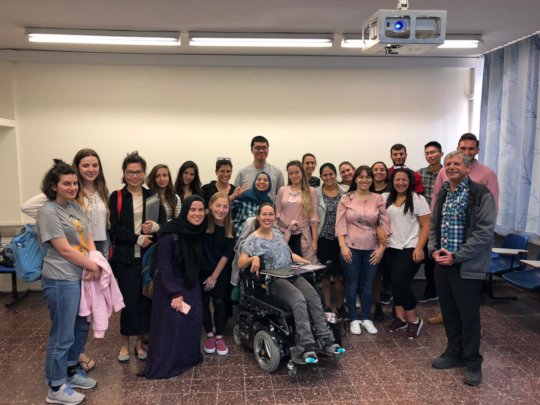 Bar Ilan University is often stereotyped as "The Religious University", but what people don't know is that the student body is, in fact, significantly diverse in its religious identification and affiliation. Students on Bar Ilan Campus are very aware of the diversity on their campus, but little opportunity presents itself for any sort of significant interaction beyond the classroom setting. This, however, is no longer the case.
In March of 2018, two students in the Bar Ilan University BA Program, Ms. Sariba Feinstein and Ms. Fatima Amer, launched a monthly dialogue between students of all faiths on Bar Ilan Campus with the vision of changing perceptions, building bridges and creating friendships. Structure of the dialogue followed Gordon W. Allport's Contact Hypothesis: Equal status between members, ongoing/intimate contact, cooperative goals, institutional support, and finding commonalities with the other. The dialogue was developed according to the model of the Interfaith Encounter Association, encouraging discussion related to religious beliefs, traditions and observances, where it has determined the most common ground can be found. The IEA @ Bar Ilan University was approved as the official chapter on Bar Ilan Campus, and maintained a steady attendance and increased level interest among its participants throughout the remainder of the year.
The IEA @ Bar Ilan University returned in October of 2018, this time as a credited academic course under the auspices of Dr. Ben Mollov of the Interdisciplinary Department of Social Sciences and the Graduate Program in Conflict Management at Bar-Ilan University, and with the assistance of Ms. Sariba Feinstein and Ms. Fatima Amer, the dialogue's original founders. Class registration surpassed the initial 20 student limit and was extended to accommodate an additional 10 students. There remains a waiting list of students who applied to the course, but in order to maintain an environment of intimacy, were unable to be accepted for the current academic year.
During their first encounter, students introduced themselves, clarified the meaning of their names in their respective languages, identified their religious faith/affiliation, and shared a part of their culture/religion/ancestry of significance to them.
The course, titled "Jewish-Arab Religious Dialogue" will maintain weekly attendance and feature intensive discussion between members, guest speakers, field trips to various religious sites, and holiday celebrations throughout the year.
Among the thirty registered students, here is an incredible international representation including but not limited to students from China, Taiwan, Italy, France, the United States and Columbia. The religious affiliation of the dialogue's members varies greatly, featuring those of Jewish, Christian and Muslim faith, as well as students who identify as atheist, non-affiliated and with the philosophy of Confucius. Student feedback is overwhelmingly positive.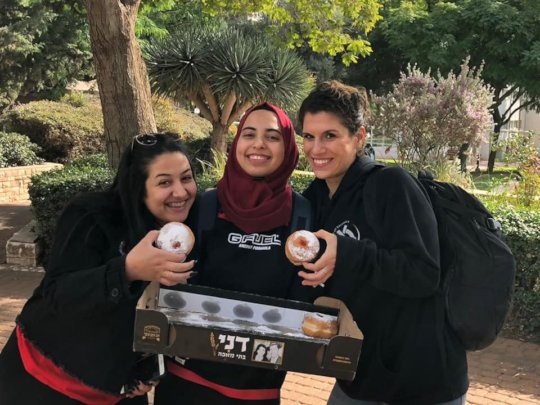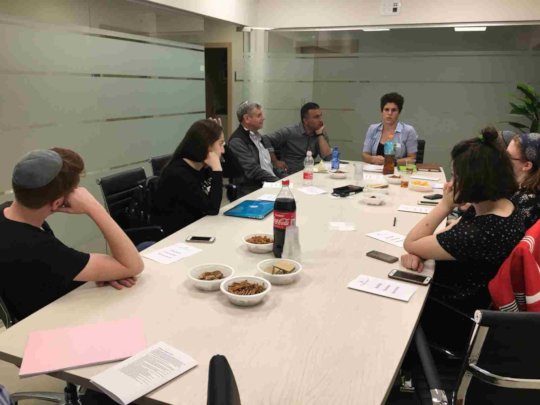 Links: