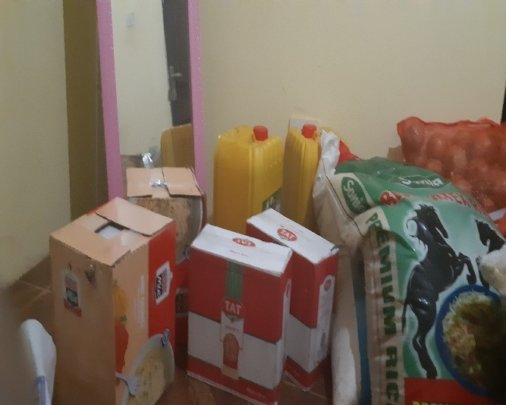 Like so many other countries around the globe, Sierra Leone has been hard hit by COVID-19. And, as is the case with so many other countries, the schools in Sierra Leone have been forced to close.
This was mandated in March and A Brighter Tomorrow for Africa Foundation (BTA) had to adjust. As we did during the times of Ebola when people were mandated to quarantine, we moved our feeding programmes out of the four schools in which we work and began sending food to the villages where the children live.
We've been delivering rations of food for the children's families to cook over the past few months and we've also sent over funding for masks and medical supplies to help combat COVID-19 in this extremely impoverished country without a true health system in place for responding to the pandemic.
Highlights we wish to share:
I am 13-year-old girl living in Ngolala old town. Presently, I am awaiting to take my National Primary School Exam after the COVID-19. I want to say thank you BTA for providing me with meals in my village during this time of crisis. I love you and I am praying that God will continue to bless you to support us.
I am a nine-year-old boy living in Ngolala junction, upper Banta Chiefdom Moyamba District. I was happy to receive food from BTA. This helps me a lot during the lockdown hours of the COVID-19 crisis in Sierra Leone. I enjoyed the food as my grandmother cooked it for me.
The COVID-19 scare is still on and as a result, the kids are at home and parents continue to appreciate the quality of food that is provided for the children by BTA.
BTA helped the schools to organize packages of lessons for the children weekly which the parents collect for them and return for the teachers to mark them so quality education continues.
The food has encouraged the children to concentrate on their studies and they are also educated on preventive measure on COVID-19 to keep them safe and well.
With the present situation, if children are hungry, concentrating on studies is not possible. The children therefore need food to concentrate and that is exactly what BTA is providing.
Thank you for your continued support as the world is a such a challenging place for all of us – particularly those in countries like Sierra Leone.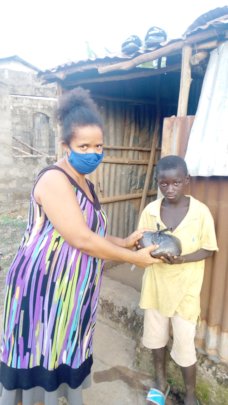 Godly Seed is one of the four school feeding programmes that we support. We've received a report from the that A Brighter Tomorrow for Africa (BTA) has highly impacted their lives and has been a source of encouragement and motivation in many ways.
First Positive: They are strongly managing the funding we send to be sure to feed all of the children and this has been a very uniting experience for the children throughout the community who come to Godly Seed.
Second Positive: The school has just completed their first term exams and the children are all doing so well because they are nourished thanks to BTA.
Third Positive: They also want to report that they organized a sport meet that brings more community children together to play and share food. And, because of BTA, Godly Seed was able to provide enough food for this great, uplifting day for children even beyond those who attend the school.
Fourth Positive: They have also started some construction to keep the children at school within a compound structure, which will help to protect them from issues they have and continue to face in the streets.
Fifth Positive: Another wonderful piece of news to share: they are getting advice on how to start agricultural activities this coming year to help make the feeding programme more sustainable. They report they have very fertile soil to cultivate local food like rice, cassava and potatoes and they've registered with the Agricultural ministry to move forward on this.
Thank you as always for your support!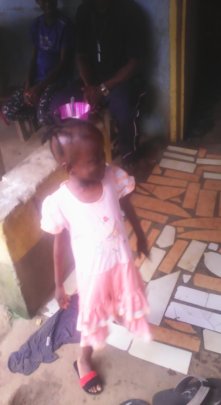 A REPORT FROM GODLY SEED SCHOOL FEEDING PROGRAMME
The feeding program is improving the lives of the children at the Godly Seed School. The staff there have been evaluating and monitoring their progress and are seeing great improvements in health and in the number of children who come to school.
A Recent Story: One young girl in class one at the school fell very ill with tuberculosis. The school immediately intervened for her wellbeing to ensure she was nourished and would receive proper medical care. Rev. Angie Myles, who runs the A Brighter Tomorrow for Africa (BTA) chool Feeding Programme at Godly Seed, made sure she was admitted to the hospital, treated and then released to the care of Rev. Angie and the school.
Rev. Angie and the school supervised her care and nutrition program and she is now doing great! With the help of the school and our nutritious BTA meal programme, she has recovered completely.
Thank you to those who help to fund A Brighter Tomorrow for Africa for the support provided to nourish these children and help save lives.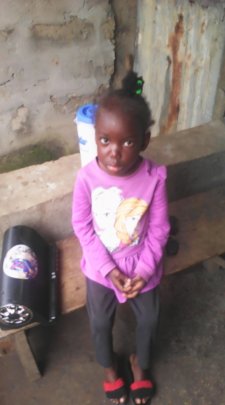 WARNING: Javascript is currently disabled or is not available in your browser. GlobalGiving makes extensive use of Javascript and will not function properly with Javascript disabled.
Please enable Javascript
and refresh this page.