This month we celebrate the HODI women who have championed for the cause of girls and boys to have safe spaces to play and just be children. It takes lots of courage to bring along a group of armature women to play in an International tournament the level of Global Goals World Cup. Your support created these champions.
Each team had to choose a uniform and ours seemed the most difficult choice but it is the abaya we wear every other day! Most people looked at us and questioned how on earth can you play in this long rob? Long sleeved, flowing to the floor and with a scarf on the head, this is the beauty of just being yourself. We felt comfortable but our comfort made most Kenyans worry and tag us the team from Somalia.
We had most fun at the Global Goals World and we played 3 games with every player from HODI getting a chance to get on the field and score for Gender Equality. We had a song which we celebrated with our fans and all those who came to cheer team HODI. In the end being recognised as the team that has achieved in GOAL 5 for Gender Equality and overall in the SDGs was a huge honour.
This was just the beginning of a long journey we had started together and if you had not supported HODI then we will not have made it to the Global Goals World Cup. I had a chance to travel to New York and was nominated at the UN to champion Goal Number 5 on Gender Equality not just in Marsabit but in Kenya. The small steps we have taken together to build a peace field and break the silence for the girls and women is being recognised. It is a huge honour and again all this would not have been possible were it not for your support. Personally, I am excited and looking forward to share more on the new role for me and for HODI as an organisation. Below is the link https://twitter.com/UNDP/status/841748366119849986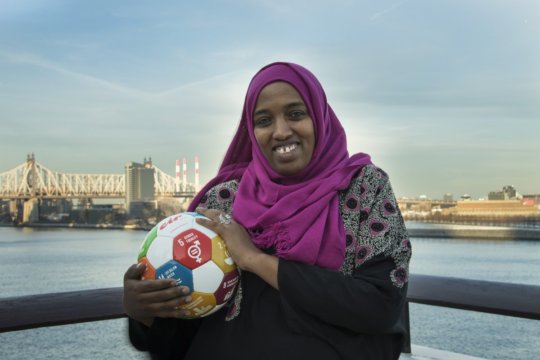 Links: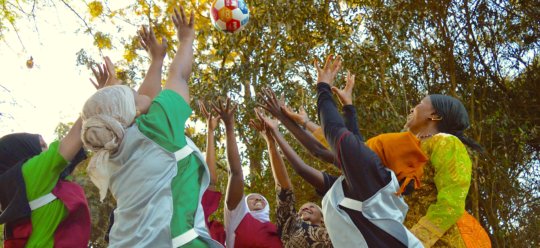 We are getting ready for the International Women's Day Celebration! It is coming a bit early and by the time you will be reading this report we will be all sweaty fighting it out with 28 other teams in Nairobi Kenya. Thanks to your support we are reaching more communities and more girls in school. We are still exploring ways of ensuring no girls drop out and for those who do, how hope to turn our tailoring center into a social enterprise to generate more income.
The women in HODI are the champions for the girls and on this important occasion we will be celebrating those who are bold for change. This are mothers who have never played football but are coming out to champion a great cause for Gender Equality. We are using peer education to ensure no girl is out of school and these are the peer educators. Imagine it was so simple when we started but we never thought it will have such a huge impact. The peer educators are now the champions and we are concurring one village to the next.
In one school called SKM, the head teacher said ..."girls are not only staying in school but are also contesting the elective positions of student leaders and 2 years now 2015-2017 they have produced the school president. Thank you to the peer education program". In the past 3 years not a single girl has dropped out of school, they are more open and share issues that affect them. Thank you for helping us break the silence and be a voice for the girls.
In Lakartinya Primary the head teacher said...."if it were not for HODI then there will be no Lakartinya"
It is sentiments like this that give us hope and reason to believe and continue to champion the girls in Marsabit and Northern Kenya.
Without your support it will not have been possible to reignite this fire of change and the girls would not have been able to stay in class at all. Gratitude is all we have to you for being part of such an important life changing intervention!!!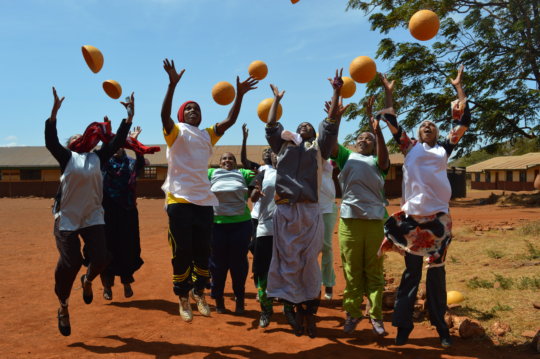 Links:
Hello,
In 2016, tribal wars broke up again in Marsabit and in most parts of Northern Kenya. As I make this note some camel had been stolen, 3 people killed and plans to recover the same is underway. In 2016, some great things happen; HODI expanded its programs from Marsabit Central to Laisamis, Chalbi and Moyale. Building Resilient Communities in 150 villages and expanding our football program to 10 Fields reaching 3,000 children through shoot to score not to kill.
Tomorrow, December 31st, is the last day to make a charitable donation for the 2016 tax year. It's also your last chance to get your new monthly donation 200% matched by Global Giving! In 2017, we plan to launch our strategy and reach 250 villages and Build a Peace Village.
https://www.globalgiving.org/projects/build-a-peace-village-for-600-children-in-kenya
We count on your support to make it possible!
Thank You,
Fatuma A. Adan
Executive Director,
HODI
Links:
WARNING: Javascript is currently disabled or is not available in your browser. GlobalGiving makes extensive use of Javascript and will not function properly with Javascript disabled.
Please enable Javascript
and refresh this page.