Dear GG team!

My project (Child-Led Clean Environment Initiative) which is active on
GG, is not yet being implemented, neither has the funds from GG been
disbursed.

I write this because I got a notification about the report due date but
I think it does not apply to the project because the disbursement has
not been made and implementation has not started.
Bes :)

--
Janani Loum
Founder/Executive Director (Child Equal Opportunity Uganda)
Phone: +256 (0)777581780
Tel: +256 (0)393 241047
Skype: loum.janani6
Email: janani@ceouganda.org
"A well supported child today will become a strong, confident and
independent person who can successfully support him/herself, family, and
community"

Eight (8) mentors were trained in Awach and Paicho. Following the training of the mentors, a total of 12 mentorship sessions were conducted to 40 girls from both Awach and Paicho between June and August 2019. Topics included career development and family planning.
A traditional theater play was created to educate parents and girls about the importance of educating a girl child. Parents of teenage girls in Labwor, Awach teamed up to come up with a play titled "Wek latin nyako okwan" literally meaning let the girl get education.
A manual to guide senior woman teachers for two schools were created. It is expected that senior woman teachers from all the two selected schools (Awach primary school and Paicho primary school), can use a simplified guide and manual in delivering teenage-friendly school programs, designed to keep girls at school.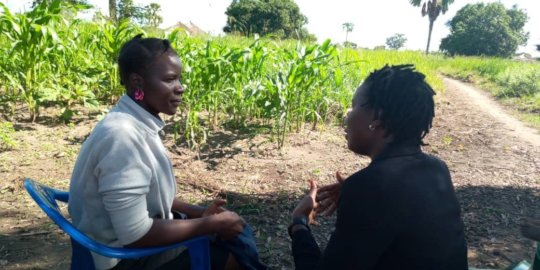 We held 5 workshops with community members who included parents, politicians, and cultural leaders to train them on girl's rights and to enlighten them on how they can support teenage girls to meet their future needs. The challenge in our community is that, many times families pay little attention to girl's issues including school needs. During the workshop participants learned about the value of a girl child for the society. We discussed with parents how to best support girls and why they should give equal priorities to girl child education. By engaging with the parents in public workshops like that, we aim to direct public attention to the issues girls are facing in the project region and to thereby encourage the girl's parents and guardians to prefer a solid school education to marrying them off.
We have drawn plans and are in agreement with 3 rural schools (Paicho secondary school, Awach Secondary school and Adonai primary school) and 2 urban schools (Gulu Public Primary school and Obiya Primary school) to form girl's rights clubs. The girl's rights club will be managed and controlled by a senior woman teacher at each school. The clubs will focus on empowering girls to stand up for themselves, teach them how to avoid temptations of early marriages and depict them the actual dangers related to early marriages. Girls are trained on how to respond to men who force them into early sexual activities, learn about family planning and are encouraged to come up with dreams for their future. In that context girls will be explained how and why they should stay at school and complete their education.
We have trained 8 mentors and plan is 37 girls have already been paired wit their mentors. 100 more will be paired between June and August. The mentors are community volunteers and respected members of the community with good reputation and standing. Each mentor will be paired with a number of girls for a specific period of time and will mentor the girls on topics agreed in consultation with many stakeholders like parents, sub county education officers, senior women teachers and representatives of community health centers. Topics will include wisdom, wellness, family planning and future dreams. The general idea is similar to the girl's rights clubs at the school but by establishing mentoring groups in the villages we hope to help even girls who are already out of schools.
We have already conducted one radio talk show and will be running a radio commercial between June and August. The one hour radio talk show featured two topics: challenges faced by teenage girls in education and how to overcome such challenges. Listeners were given the chance to call and ask questions or give comments like what they think about the girls program, how they think it can be made better and other and other information they may want to know. The radio commercial will promote prioritization of girl's education and and preventing early marriages. It will be running twice a day in popular radio stations in Northern Uganda.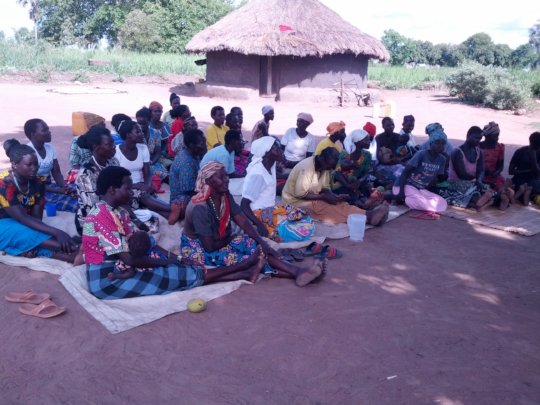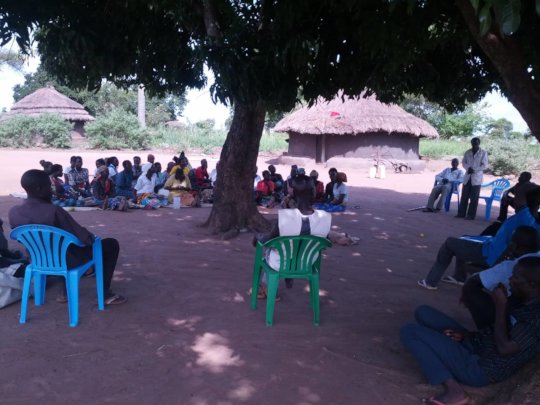 WARNING: Javascript is currently disabled or is not available in your browser. GlobalGiving makes extensive use of Javascript and will not function properly with Javascript disabled.
Please enable Javascript
and refresh this page.